Section Branding
Primary Content
In a Different Key Film Screening and Discussion ***POSTPONED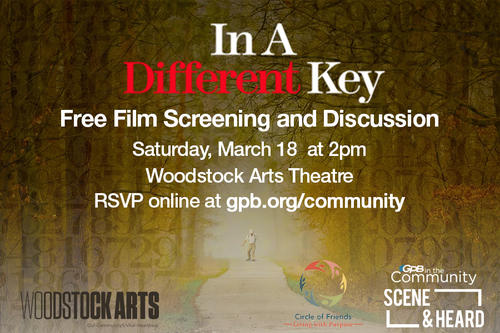 This event has been postponed. 
This screening has been postponed to a later date. 
Based on the Pulitzer Prize-nominated book of the same name by journalists Caren Zucker and John Donvan, IN A DIFFERENT KEY follows the mother of an autistic son as she finds and then befriends the first child ever diagnosed with autism – Donald Triplett, who still lives in the rural Mississippi town where he was born nearly 90 years ago.
The mother – co-director Caren Zucker – undertakes a journey seeking answers to the unknowable: will the non-autistic majority embrace and protect her child when she is no longer here? A question relevant for many others today as the rate of diagnosed Autistic Spectrum Disorder (ASD) has reached the level of 1 in 44 children. The new documentary is a true story of love, difference and the fight to belong.