Section Branding
Primary Content
Finding Your Roots: Genealogy & The Next Generation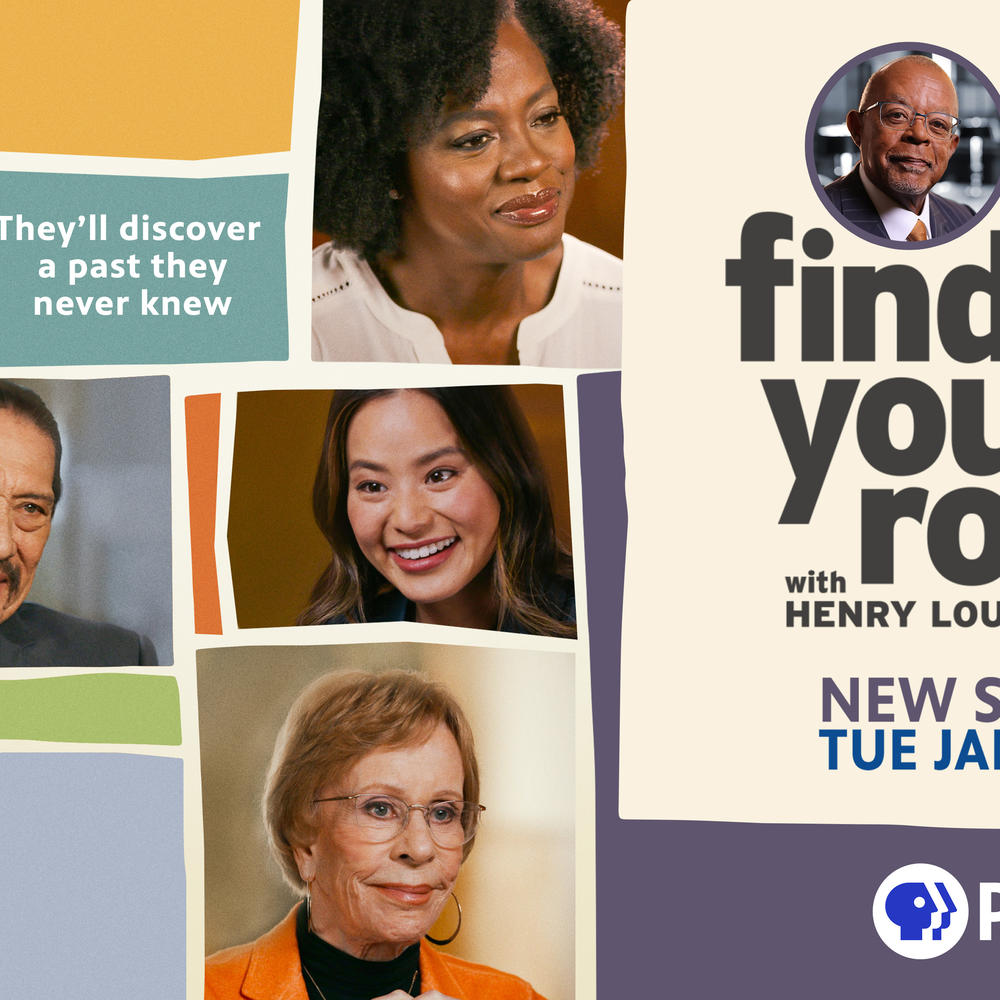 An intergenerational conversation about family trees, and the diverse ways they come to be.
Click here to register!
Genealogy is a team effort, and each family tree is incredibly unique. This conversation will center on how important it is to speak with older generations, and work with younger generations, to record and preserve family history.
This event will include discussion around Finding Your Roots, Season Nine, and the key role family members play in helping map out the family tree. Panelists will share the ways in which connecting with different generations and branches of their family tree helped them uncover their ancestry. The conversation will touch upon how intergenerational conversations, cultural traditions, and storytelling are important in documenting family history.
Wednesday, February at 8 p.m. ET
Panelists
Naima Blanco-Norberg
Naima Blanco-Norberg is a sophomore at Yale University studying architecture. She was born and raised in San Francisco, California but has roots in Mexico, China, and Sweden. Naima is a distinguished youth leader, artist, and athlete. She serves her community through organizations such as People Organizing to Demand Environmental & Economic Justice where she co-organized projects to educate and mobilize communities for affordable housing and immigrant rights as well as organizing teach-ins on racial and restorative justice. She was also instrumental in initiating the Ethnic Studies curriculum at her high school and organized a youth-led Spirit Run 4 Black Lives to foster solidarity across Black and Indigenous communities. Her artistic endeavors span personal drawing, murals, set design for a production of "In The Heights" at Yale, and she is the current arts chair of Native and Indigenous Students at Yale. Naima plays soccer on her school's club team and on the San Francisco Nighthawks women's premier team.
Recently, she has delved into a deep study of her family history and genealogy. In the Fall of 2022, she was a student of Thomas Allen Harris in his course: Family Narratives/Cultural Shifts. In uncovering family archives and listening to oral histories, she has become passionate about researching her lineages and chronicling the stories she is told.
Thomas Allen Harris | Creator, Family Pictures Institute for Inclusive Storytelling
Thomas Allen Harris is a critically acclaimed, interdisciplinary artist who explores family, identity, and spirituality in a participatory practice. Since 1990, Harris has remixed archives from multiple origins throughout his work, challenging hierarchy within historical narratives through the use of pioneering documentary and research methodologies that center vernacular image and collaboration. His television show Family Pictures USA, which takes a radical look at neighborhoods and cities of the United States through the lens of family photographs, collaborative performances, and personal testimony sourced from their communities.
In 2021, Harris launched the Family Pictures Institute for Inclusive Storytelling to spread the work he has been engaged in over the past 10+ years and expand upon it through robust research, evaluation, scholarly discussion and artistic interpretation. The Institute is funded by The Ford Foundation and others, and will be housed at Yale University.
Akosua E. Moore | Lead Genealogist, Finding Your Roots
Akosua E. Moore began her genealogy journey at the age of 14 when she created her first family tree. Since, she spent many moments listening to her maternal grandmother, a participant in the Great Migration, tell family stories and recall her life in the Lowcountry of South Carolina. Though her organized research did not begin until 2008, Akosua and her family maintained mental, written and recorded notes of stories told during impromptu gatherings and family reunions. These experiences and records jumpstarted the most remarkable journey of her life.
Akosua Moore is the co-founder of Descendants of Edgerly Plantation Reclamation Project with friend and fellow genealogist Kimberly Morgan. Her love and dedication to genealogy research has given her the opportunity to consult and provide research to numerous private clients as well as the US Army's Past Conflict Repatriation Branch and Finding Your Roots with Henry Louis Gates, Jr. She has been a guest speaker for several podcasts with notable researchers of African American genealogy and presented genealogical research at the Beaufort County Library, The Original Gullah Festival, and the Afro-American Historical Genealogical Society – Metro Atlanta Chapter. In June 2017 Ms. Moore contributed a blog piece to the International African American Museum Center for Family History entitled Speaking of My People: A Granddaughter's Journey Into The Lives of Her Lowcountry Ancestors.
After 19 years of teaching high school mathematics in New York and Atlanta, Akosua Moore joined the Finding Your Roots team as a full-time Lead Genealogist in May 2022, initially working as a part-time Associate Genealogist since September 2021.
Where to Watch Finding Your Roots, Season Nine
Premieres on most PBS stations Tuesday, January 3, 2023 at 8pm ET (check local listings)
Streaming begins Tuesday, January 3, 2023
For more information about the program, visit pbs.org/finding-your-roots
Join the conversation online by using #FindingYourRoots
Corporate support for Finding Your Roots with Henry Louis Gates Jr., Season Nine is provided by Ancestry and Johnson & Johnson. Major support is provided by the Corporation for Public Broadcasting. Support is also provided by Ford Foundation; Gordon and Betty Moore Foundation; Candace King Weir; and by The Inkwell Society and its members Jim and Susan Swartz; Hayward and Kathy Draper; Mitch Kapor and Freada Kapor Klein; Nicole Commissiong and Darnell Armstrong; and Anne Wojcicki.
This virtual event is produced by WETA.