Section Branding
Primary Content
One Small Step Listening Party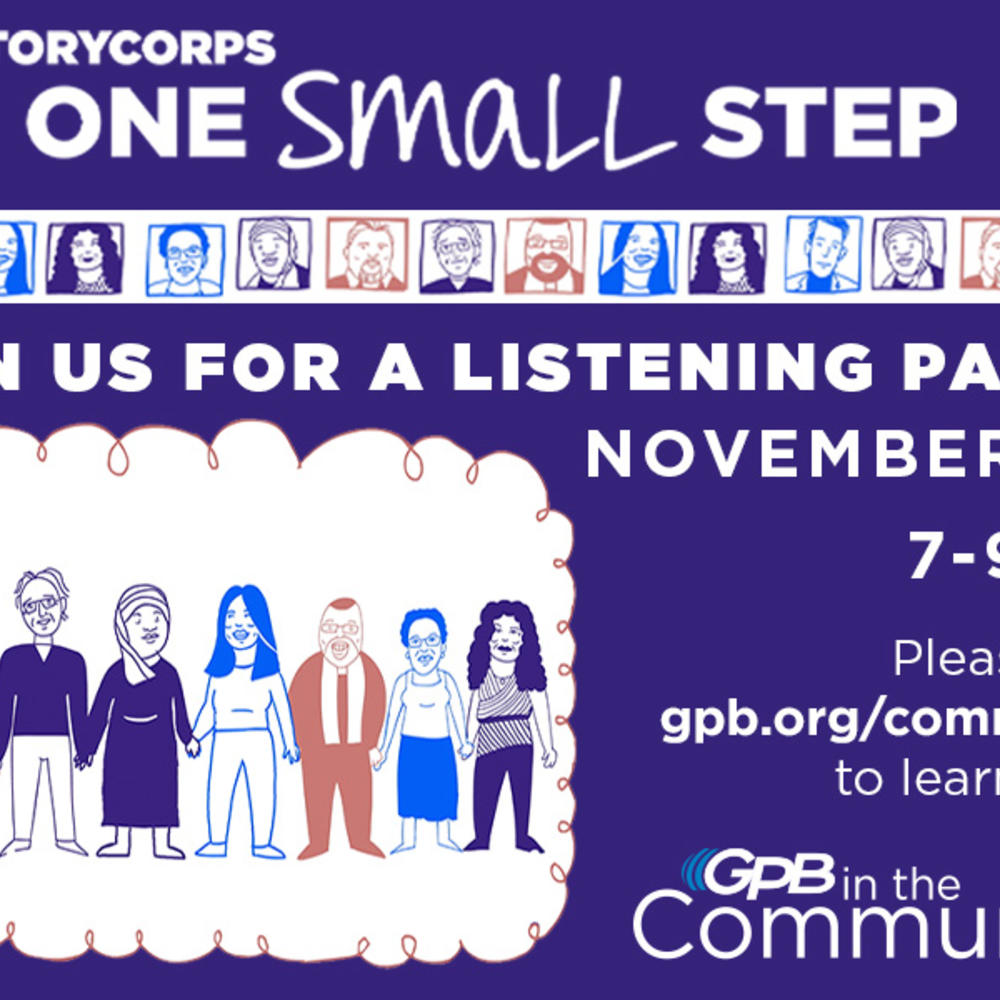 Georgians all over the state have been participating in One Small Step conversations, and now it's time to hear them!
Join us for clips from some of the conversations, hear a little about the process from conversation participants and facilitators, and see what it's like to be a participant through a conversation lightning round! Explore questions like, "who has been the most influential person in your life? What did they teach you," and "what does being a Georgian mean to you personally" with other participants.
Light refreshments will be served.
Check out GPB's StoryCorps page for more information on StoryCorps and One Small Step.