Section Branding
Primary Content
The Moth Pop Up Porch in Atlanta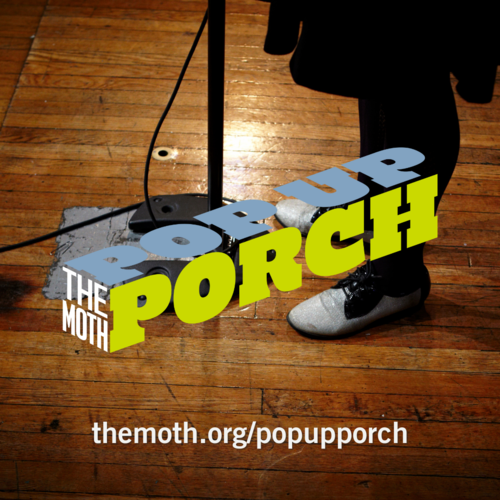 The Moth Pop Up Porch Tour ends in Atlanta at Ponce City Market!
Free and open to the public, The Moth Pop Up Porch, presented in collaboration with General Motors, is a brave space for sharing stories and connecting with those around you.  
Click here for more information and to join the mailing list
Wednesday, October 26 at 11 a.m. - Sunday, October 30, 2022 at 7 p.m.
675 Ponce De Leon Ave NE
Atlanta, GA 30308
United States
Add to Calendar
At The Moth Pop Up Porch you can: 
Meet Moth story directors, instructors and producers 
Learn how to craft and pitch your own story 
Listen to stories from The Moth archive 
Attend a community event featuring local musicians, artists and creators 
Take part in workshops with local community organizations 
The Moth Pop Up Porch at Ponce City Market will be open to the public daily October 26 - 30, from 11am until 7pm.