Section Branding
Primary Content
Meet Arthur at CompassionCon in Atlanta!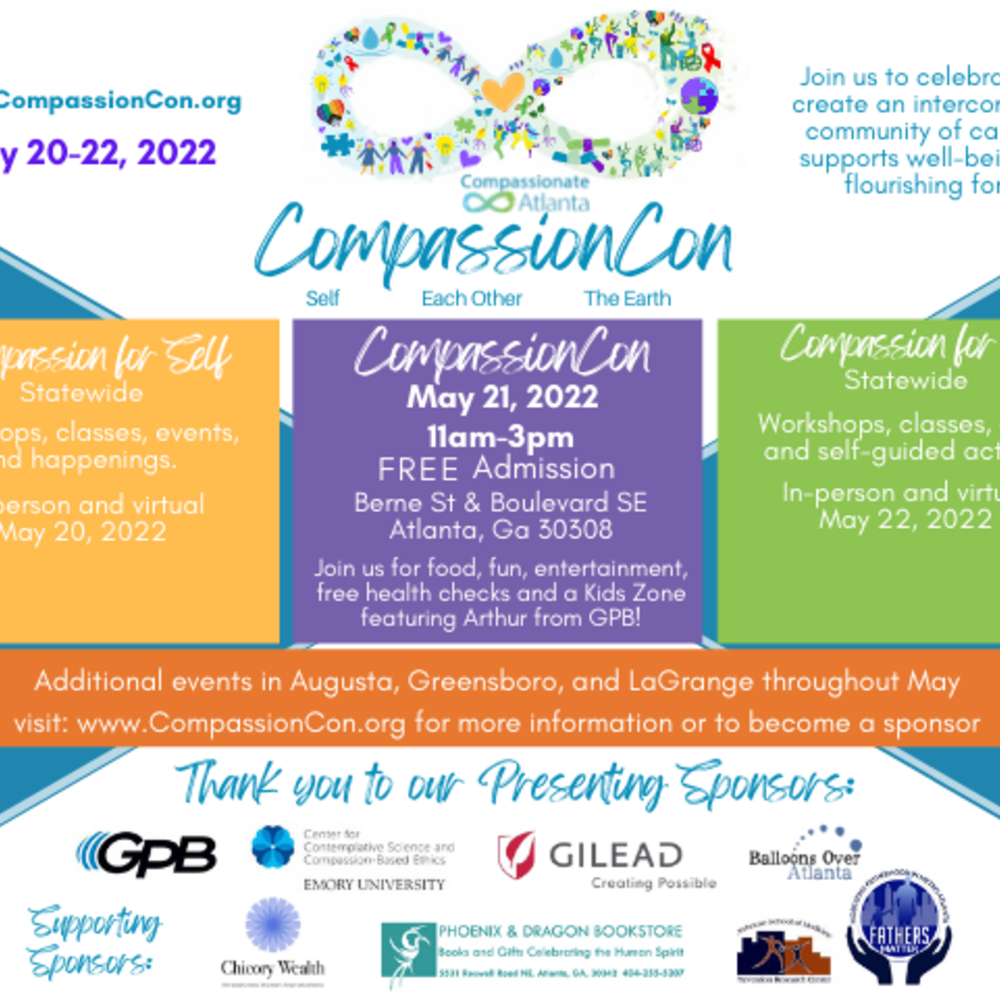 Meet Arthur at CompassionCon! Join us for a fun, outdoor festival in Atlanta's Grant Park with theater, food trucks, activities for children, storytelling, and community resources! Arthur will be meeting families at the Children's Tent throughout the day! 
More Information
Saturday, May 21, 2022
11 a.m. - 3 p.m.
840 Cherokee Ave SE
Atlanta, GA 30312
United States
Add to Calendar
Atlanta CompassionCon 2022 will be a Springtime three-day, multi-city event throughout Georgia, centering on the viral nature of compassion when our communities prioritize our common humanity and interdependence. This interactive festival-like conference will uplift the positive impact compassion has on our social and community contexts of health. CompassionCon will develop awareness, education, and action around compassion for self, others, and the Earth. The goal is to help people realize that we must care for each other and build communities around a culture of care that supports everyone's well-being. CompassionCon is an opportunity to celebrate our interconnectedness while we build healthier communities together. The festival will include music and art, wellness activities, food trucks, mobile health care units with blood pressure testing, HIV testing, blood drive, covid vaccines, as well as the distribution of diapers and hygiene products.