Section Branding
Primary Content
In Their Own Words: Jimmy Carter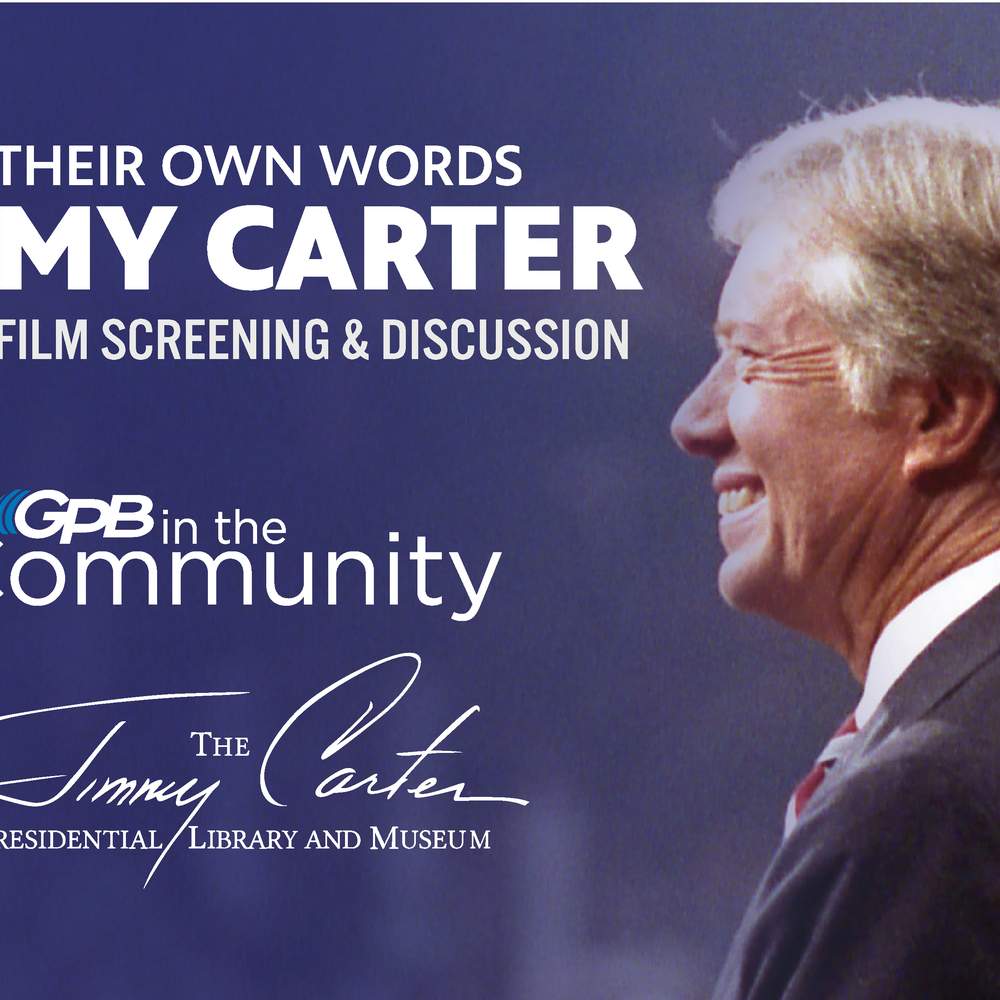 Join GPB and the Carter Presidential Library for a preview of the new documentary film about Carter's journey from rural Georgia to become the 39th President of the United States followed by a live discussion with Bill Nigut and special guests Jason Carter, Dr. Andra Gillespie, and Ambassador Andrew Young.
Register Here
In Their Own Words takes a revealing new look at the life of former President Jimmy Carter, guided by the fresh perspectives of those closest to him throughout his life. For decades, Jimmy Carter's presidency was considered a failure, but as our story unfolds, viewers will see not a failed president but instead, a man ahead of his time. A man who fought for – and won – major advances in equal rights, environmental conservation, and global peace. A man who, unlike many Presidents before him, did not end his commitment to service when he left the White House. Instead, together with Rosalynn, his wife of 75 years, Jimmy Carter has lived a distinguished second act as a diplomat and humanitarian.
This episode is an intimate and inspiring story of a long-shot outsider who fought his way to the top office in the world, beat the odds against him again and again and never looked back in his quest to better the lives of millions. Jimmy Carter's journey from poor, rural peanut farmer to becoming the 39th president of the United States will be revealed to be a story of faith, determination, and humanity.
In Their Own Words: Jimmy Carter premieres on GPB TV on 9/28 @ 8PM.