Section Branding
Primary Content
Author Talk: Education: Learning Inspired by Mister Rogers with Authors Gregg Behr and Ryan Rydzewski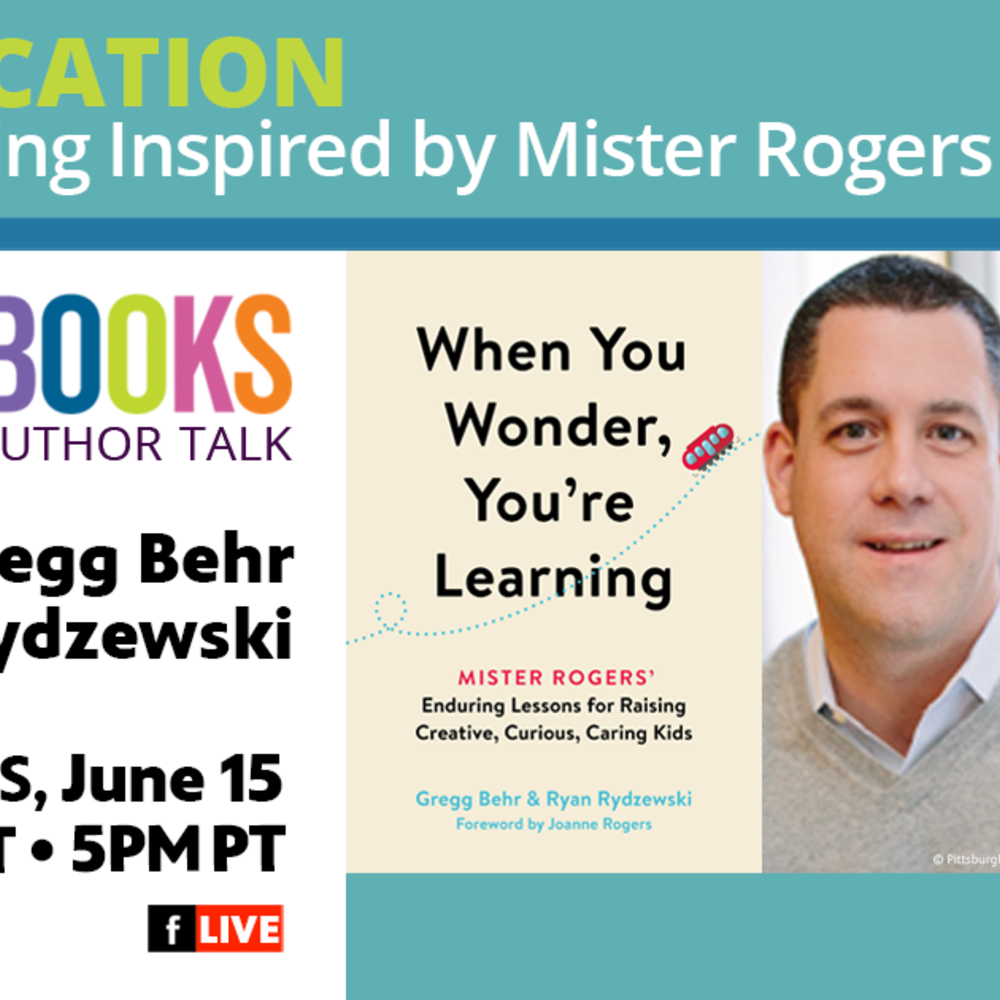 Tuesday, June 15th at 8pm ET: PBS Books presents this Author Talk with Gregg Behr and Ryan Rydzewski discussing the important lessons we can continue to gleam from Mister Rogers' Neighborhood.
Watch Live Here!
This special event will include an in-depth exploration of their book When You Wonder, You're Learning: Mister Rogers' Enduring Lessons for Raising Creative, Curious, Caring Kids, which traces indispensable "tools for learning." As Behr and Rydzewski suggest, Rogers' logic has only grown more applicable to education and parenting in modern contexts. The two authors will explore the explicit and implicit messages Rogers shared with us and how we might create productive visions for our future as we investigate them further.
Gregg Behr, executive director of The Grable Foundation, is a father and children's advocate whose work is inspired by the legacy of his hero, Fred Rogers. For more than a decade, he has helped lead Remake Learning—a network of educators, scientists, artists, and makers he founded in 2007—to international renown. Formed in Rogers' real-life neighborhood of Pittsburgh, Remake Learning has turned heads everywhere from Forbes to the World Economic Forum for its efforts to ignite children's curiosity, encourage creativity, and foster justice and belonging in schools, libraries, museums, and more. Behr is an advisor to the Brookings Institution and the Fred Rogers Center, and has been cited by Barack Obama and the Disruptor Foundation as an innovator and thought leader. Ryan Rydzewski is an education reporter whose award-winning stories on science, learning, and more appear in outlets around the country. A former elementary school teacher, his magazine features span everything from schools to space travel to Mister Rogers' Neighborhood.