About Hope Givers with Tamlin Hall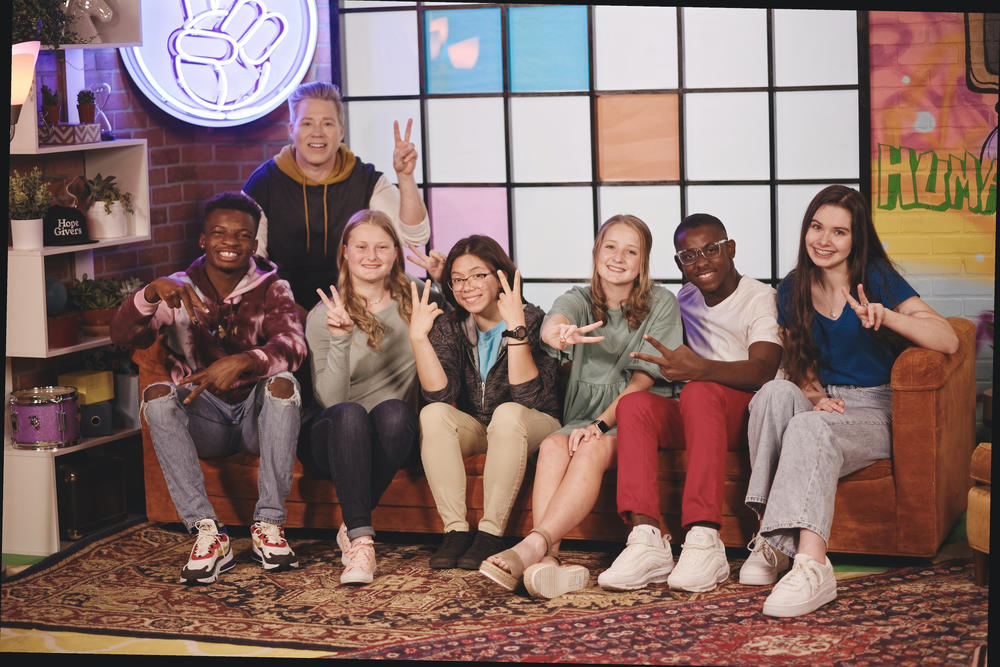 It all started when…
HOPE GIVERS founder Tamlin Hall began fundraising for his first feature film, Holden On, a true story social impact narrative feature film about his childhood friend, Holden Layfield. Holden secretly began to self-medicate his undiagnosed mental illness and died by suicide at the age of 19. Hall was able to raise funding through crowdfunding, fundraisers, foundation grants, and in-kind donations. "Holden On" premiered in 2017 to high-acclaim for its authentic depiction of dual diagnosis, winning awards across the country. The film was invited to special screenings at the Georgia State Capitol, NAMI National Convention, National Association of Drug Court Professionals National Convention, Licensed Professional Counselors Association Convention, Mental Health America, Mandela Washington Fellowship for Young African Leaders, and many other screenings across North America.
After the success of "Holden On", HOPE GIVERS officially formed in late 2018 with its mission to create and produce content that uplifts the human spirit. The first program for HOPE GIVERS was the Hope Givers Music Festival. Over 1,500 people attended the inaugural Hope Givers Music Festival. A family friendly event that promotes mental wellness though music, arts, and education, the music festival headlined national touring bands and received national press.
In 2020, HOPE GIVERS partnered with Georgia Public Broadcasting (GPB) and the Georgia Department of Education (GaDOE) to produce a new uplifting documentary series highlighting hope and resilience across America. This series will be distributed by GPB and will also be available nationwide on PBS LearningMedia in September 2021. The wellness series will be Health Standards Aligned for Excellence and available to use in middle school and high school classrooms across the country free of charge.
HOPE GIVERS has been featured on national and regional news outlets. Our Founder/CEO, Tamlin Hall, has been honored in the Georgia General Assembly for his work in Advocacy and Arts, received the University of Georgia CAES Young Alumni Achievement Award, and named a LaGrange Georgia 20 Under 40 honoree. In 2021, Hall will be representing the US Department of State through the Mandela Washington Fellowship Reciprocal Exchange Program.