Section Branding
Header Content
Truth from the Heart for Women
Primary Content
I hope you had a Happy Valentine's Day weekend. February has a special emotional focus on the heart: love and romance. It's also the perfect time to talk about the heart in its physical sense: heart health awareness, other women, and heart disease initiatives.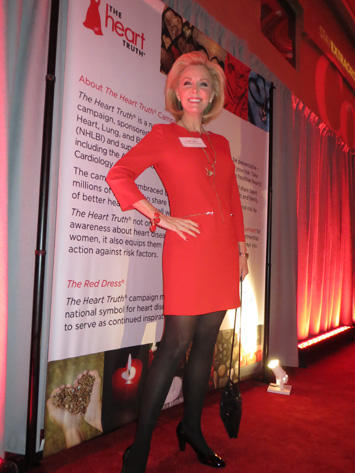 I attended the Red Dress Collection 2013 Celebrity Fashion Show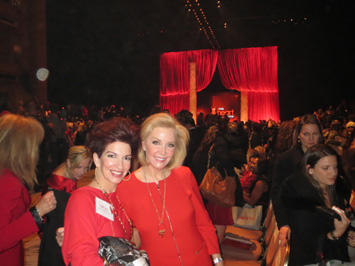 With stylist and makeup artist Mary Jane Starke.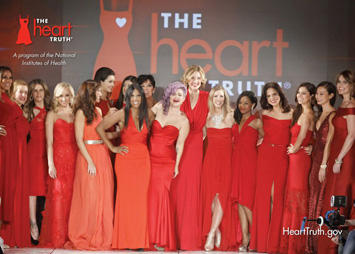 It took place on February 6, 2013, in New York City, and is the signature event for The Heart Truth Campaign, a joint effort of the National Heart, Lung, and Blood Institute, the Office on Women's Health, and the US Department of Health and Human Services. It was a blast!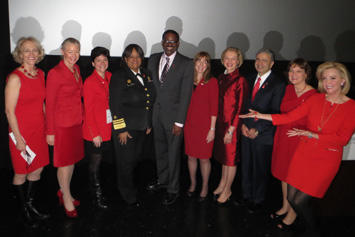 There was also a physician's panel: The Women's Cardiovascular Health Symposium, led by our nation's Surgeon General, who happens to be a woman (image below).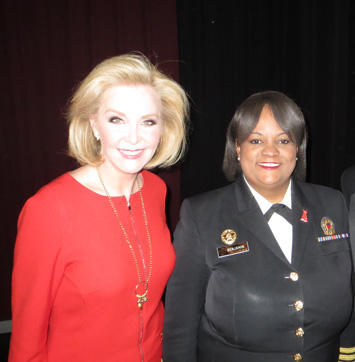 The Heart Truth campaign targets women age 40 to 60. Its goal is to increase awareness of heart disease as the leading killer of women. It encourages women to know the symptoms of cardiovascular disease, know their risk factors , and to work with their doctor to find out where THEY stand. (You can read more about The Heart Truth program in my prevention column Staying Well with Sandra Fryhofer, MD on WebMD's Medscape for more details. You may have to sign up to get access, but sign up is free.
The American Heart Association also contributed to this valentine/ happy heart theme and released results of its survey on women's heart disease awareness on February 19, 2013. There's good news -- and some that's not so good.
The good news:
--We're making strides when it comes to heart disease awareness. The number of women who realize that heart disease is the leading cause of female death has almost doubled over the last 15 years, from 30 % in 1997 to 56% in 2012.
The bad news:
--Heart disease awareness is still lagging in minority women. This is especially bad news because African American and Hispanic women at midlife are more likely to have cardiac risk factors and have higher rates of heart disease than white women.
--Heart disease awareness is still lagging in younger women. Women age 25-34 have the lowest level of awareness. So: moms, sisters, aunts, and grandmothers - - we have work to do.
The Heart Truth Fast Facts
Heart Attack warning signs for women:
•chest pain
•upper body pain (neck, shoulders, or jaw)
•shortness of breath
•breaking out in a cold sweat
•unusual or unexplained fatigue
•unexplained nausea or vomiting
•light headedness or sudden dizziness.
Heart Disease Risk Factors
•smoking
•high blood pressure
•high cholesterol
•overweight/obesity
•physical inactivity
•diabetes/ prediabetes
•other risk factors:
sleep apnea, stress or depression, too much alcohol intake, birth control pills (especially if you're over age 35 and a smoker), anemia, and having an unhealthy diet.
Give yourself a valentine!
Improve your health by making healthy lifestyle changes: diet, exercise, and don't smoke.
Secondary Content
Bottom Content