Section Branding
Header Content
Dr. Sandy says: Immunizations are not just for kids: Adults need them, too.
Primary Content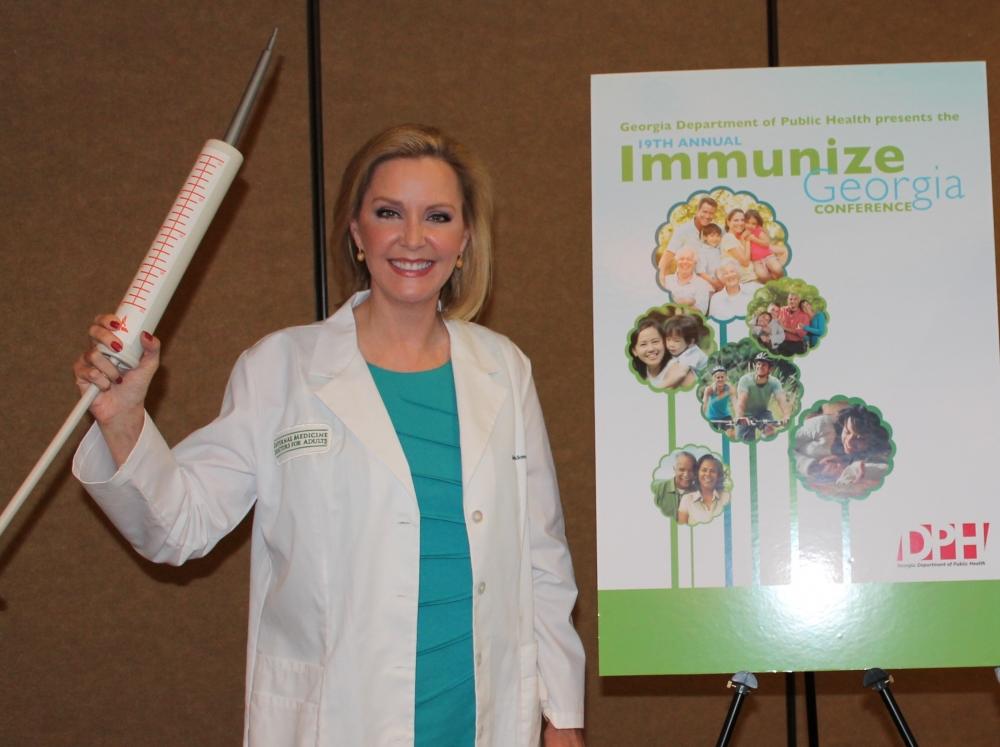 Immunizations are not just for kids: adults need them, too. Here's why. Each year, more than 50,000 adults die from vaccine preventable diseases in the United States, proof that adults also need them.
The CDC's Advisory Committee on Immunization Practices (ACIP) has just released its 2013 update for Adult Immunization. They were published both in the Annals of Internal Medicine.
There are several changes you need to know about.
Flu vaccination: Many Choices
Flu vaccine for everyone (over 6 months old)
The CDC recommends yearly flu vaccination for everyone over 6 months old. For adults, there are several choices: the "one serum fits all" inactivated shot with a regular needle , the skinny needle intradermal version (adults age 19-64), a high dose version for seniors (65 and older), or the needleless nasal flu vaccine.
The nasal flu vaccine is made from live but weakened virus. It should be given only to healthy patients age 2 through 49. It's not for anyone with chronic diseases like asthma, diabetes, or kidney disease. It should not be given to patients with immune suppression. It should not be given to pregnant women. Pregnant are at high risk of getting flu and flu related complications. They should be vaccinated for flu but should receive the inactivated shot. Mom's flu shot during pregnancy also protects baby.
Another new recommendation is people with mild egg allergy (hives only) may now receive flu vaccination. The older vaccines are made using chicken eggs but studies have shown exposure to egg protein is very low. It's safer for patients with mild (hives only) egg allergy to get the flu shot than risk getting the flu. They must receive the flu shot because that is what has been studied.
A "better" flu vaccination is "coming"
Flu vaccine formulations are in the process of changing. Flu vaccines currently on the market are "trivalent" meaning they include coverage for two influenza A strains and one influenza B strain. The problem is there are two distinct influenza B virus strains (B/Yamagata and B/Victoria.) If the strains covered in the vaccine and those circulating don't match, the vaccine may not work as well. Change is on the way! Next flu season, many flu vaccine manufacturers will change their product to a quadrivalent formulation that will cover both B strains, and thus should provide better protection. The down side is the new flu vaccine will probably cost more.
New for Pertussis (whooping cough) Protection: Tdap in every pregnancy
Pertussis infection is also called whooping cough. 2012 has been a bad year for pertussis. Infections occurred across the nation- including 49 states and Washington, D.C. The CDC says the number of pertussis cases in 2012 set a record for the highest number of cases (nearly 42,000) since 1955.
Babies under 3 months old have been hit the hardest and made up the majority of whooping cough related deaths. The main infection source is household members whose childhood vaccinations have worn off.
That's why the CDC has expanded Tdap booster (tetanus, diphtheria, acellular pertussis vaccine) to all adolescents and adults of all ages (including mom, dad, grandma and granddad).
The newest recommendation is when and how often to vaccinate pregnant moms.
The new recommendation is vaccinate pregnant moms with Tdap during each and in every pregnancy in the third trimester (preferable between 27 and 36 weeks).
For Adult vaccine indications at your fingertips: There's an app!
It is called the Immunization Advisor. It's for adults (only) and was designed by a trusted source: the American College of Physicians (ACP), the nation's largest medical specialty society. It's free, can be directly downloaded from iTunes or from the ACP's online Immunization Portal, and is an easy way to find out which vaccines you need.
Secondary Content
Bottom Content