Section Branding
Header Content
Dr. Martin Luther King Jr.'s 'Beloved Community'
Primary Content
On Monday, we will celebrate Martin Luther King Jr. Day, the national holiday that honors the late Atlanta civil rights leader, theologian and American icon. During his career, King spoke and wrote often about what he called "the beloved community."
In this week's commentary, Salvation South editor Chuck Reece considers what King meant when he talked about the beloved community.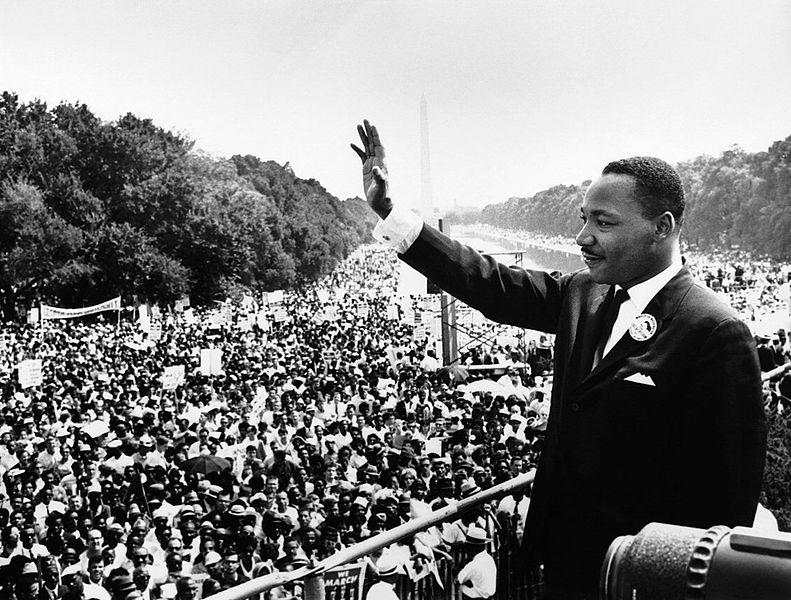 TRANSCRIPT: 
Chuck Reece - Salvation South Editor: My wife, Stacy, and I founded Salvation South, the online magazine I edit, a little over a year ago. In describing our purpose I wrote this:
Salvation South is a publication for people who believe that our region — the American South — actually could become the 'beloved community' envisioned by the Rev. Dr. Martin Luther King Jr."
On Monday, all of us will celebrate MLK Day, the holiday that honors the life of Dr. King, so I thought I should spend a little time reflecting on that idea of a "beloved community" that the late, great teacher talked and wrote about so often.
At a 1956 victory rally to celebrate the end of segregation on public buses, King talked about why nonviolent actions like boycotts were the best way African Americans could achieve the civil and voting rights that they sought.
The end of nonviolent action, King said, is — and I quote — "reconciliation; the end is redemption; the end is the creation of the Beloved Community. It is this type of spirit and this type of love that can transform opponents into friends. It is this type of understanding goodwill that will transform the deep gloom of the old age into the exuberant gladness of the new age. It is this love which will bring about miracles in the hearts of men."
When Dr. King talked about the Beloved Community, he was talking about a society governed not by violence or conflict, but by love. A year later, in 1957, he wrote these words for Ebony Magazine:
"Love is creative and redemptive. Love builds up and unites; hate tears down and destroys. Physical force can repress, restrain, coerce, destroy, but it cannot create and organize anything permanent; only love can do that. Yes, love — which means understanding, creative and redemptive goodwill, even for one's enemies — is the solution to the race problem."
Now it seems to me that his philosophy was far greater than just, as he said, "the solution to the race problem." It's a philosophy that could solve a host of problems we face today — and will face in the future. What Dr. King was asking us to do was simple. He was asking us to love our neighbors as we love ourselves. He was asking us to look beyond conflict and doubt and misgivings — in the hope of trying to understand each other.
These are big ideas, inspiring ideas. I think every Georgian could benefit by taking a little time to reflect on them over this holiday weekend.
Come visit us at SalvationSouth.com
Salvation South editor Chuck Reece comments on Southern culture and values in a weekly segment that airs Fridays at 7:45 a.m. during Morning Edition and 4:44 p.m. during All Things Considered on GPB Radio. You can also find them here at GPB.org/Salvation-South and now on your favorite podcast platforms as well. 
Secondary Content
Bottom Content