Section Branding
Header Content
Old Fort and the Promise of Small-town Salvation
Primary Content
So many of us in the South have seen our small towns wither to almost nothing as the economy has changed. And we wonder, is there any hope of reviving those towns? What's happening in the tiny North Carolina town of Old Fort is an example how it may just be possible. Salvation South editor Chuck Reece has the story in this week's commentary.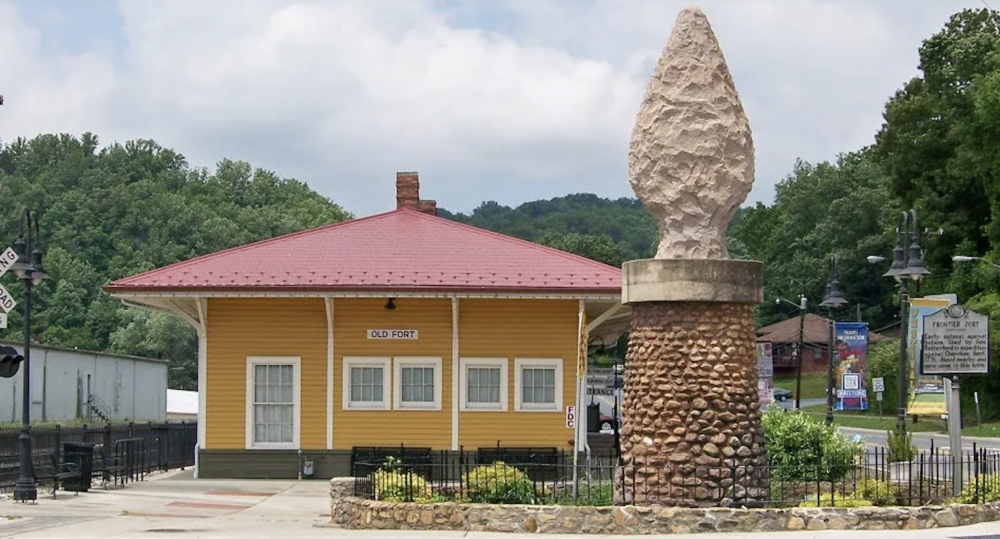 TRANSCRIPT:
Spend a couple hours driving along any two-lane road in the South, and you're likely to see some sad sites — little towns with almost every store boarded up. Villages just barely hanging on, because they've been bypassed with four-lane highways or because the people now do all their shopping at big-box stores in bigger towns nearby. 
But redemption of such places is possible. My old buddy Jay Moye, who lives up in Asheville, North Carolina, called me a few months ago with a story idea for Salvation South, the online magazine I edit. That's when I learned about a two-stoplight mountain town called Old Fort — population 815 — about 25 miles east of Asheville in the Pisgah National Forest. Back in the 1960s and '70s, Old Fort people manufactured textiles and furniture. But then, cheap overseas labor gutted those plants and destroyed hundreds of blue-collar jobs. 
Old Fort was struggling. But recently, something interesting is happening — because the folks in Old Fort realized they had a great asset: the Pisgah National Forest itself.
Back in 2019, a man named Jason McDougald, who runs a summer camp for kids in Old Fort, started talking with Lisa Jennings, a national forest ranger. They talked about extending trails already used by hardcore mountain bikers — trails that would connect the beautiful Blue Ridge Parkway to the town of Old Fort. A community collective soon began to form, and representatives of the historically African American communities around Old Fort got involved. A Black-led advocacy group called People on the Move for Old Fort got its nonprofit parent to grant money to get the trail-building process started. Another nonprofit called Eagle Market Streets Development, which invests in real estate and small businesses in Black communities all over the state, got involved.
And they began asking big questions: Could the trails project affect community issues like education, affordable housing and small business development? They didn't want to repeat the patterns they'd seen in other mountain towns, where affluent outdoorsy transplants send the living costs skyward, pricing out the natives.
Today, six miles of trails are already built. By 2029, there will be 42 miles. Already, about 300 hikers and cyclists hit the trails every weekend. Six new, locally owned businesses have started to serve those folks. 
A philanthropist stepped forward to buy 10 acres of land in one of Old Fort's historically Black enclaves. That land will be held in trust, and affordable single-family homes will be built there.
Old Fort could be a model for small towns all over the South. These folks show us what can happen when small-town Southerners cross the cultural barriers that once kept them apart — and plan their town's future together. It's a story that should inspire all of us who have soft spots for our region's small towns.
Come read about Old Fort at SalvationSouth.com.
Salvation South editor Chuck Reece comments on Southern culture and values in a weekly segment that airs Fridays at 7:45 a.m. during Morning Edition and 4:44 p.m. during All Things Considered on GPB Radio. You can also find them here at GPB.org/Salvation-South and now on your favorite podcast platforms as well.
Secondary Content
Bottom Content