Section Branding
Header Content
What's New Next Week? June 16, 2023
Primary Content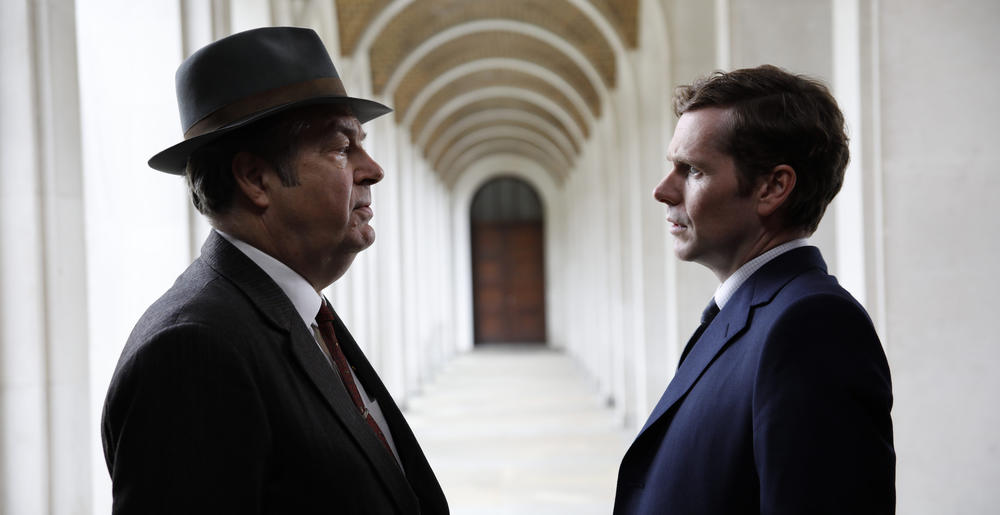 Next week, an orchestra soiree, a performance and an abandoned warehouse are scenes for a trio of deaths as Endeavour Morse returns for a final season. Take a look at what's coming up!
Ridley - Sunday, June 18 at 8 PM
Retired Detective Inspector Alex Ridley is called back to advise on a complex and compelling murder case by his replacement and former protege DI Carol Farman. Carol is keen to access Ridley's unique insight into crime-solving which served them so well in the past, but the investigation takes a dark and unexpected twist.
Endeavour on MASTERPIECE: The Final Season - Sunday, June 18 at 9 PM
The spinoff series inspired by Inspector Morse comes to a brilliant end as Shaun Evans as the young Morse and Roger Allam as his superior officer face intriguing new crimes including an unsolved case linked to the past. With characters from former seasons popping up in a grand finale, Morse must resolve his professional and romantic future.
Rick Steves' Europe: Art of Ancient Rome - Monday, June 19 at 7 PM
From its groundbreaking architecture to the statues, mosaics, and frescos that decorated its grandiose buildings, Rome engineered bigger and better than anyone before. At its peak, the Roman Empire was a society of unprecedented luxury, with colossal arenas for entertaining the masses and giant monuments designed for egotistical emperors. Join Rick as he explores this fascinating period of Roman art and architecture.
The Great American Recipe Season 2 - Monday, June 19 at 9 PM
Meet a new group of home cooks from across the country as they compete to win "The Great American Recipe." The first challenges include preparing a dish that defines who they are and cooking a recipe that showcases their geographical region.
Juneteenth: Faith and Freedom - Monday, June 19 at 10 PM
A Black man is troubled by the legacy of American slavery and the misuse of Christianity to justify it. He travels throughout Texas and discovers how the Juneteenth holiday reveals the hope and courage that empowered the formerly enslaved and their descendants to fight for freedom in an often unjust society.
Independent Lens: Mama Bears - Tuesday, June 20 at 10 PM
They call one another "mama bears" because of the ferocity with which they fight for their children's rights. Although they grew up as fundamentalist, evangelical Christians praying for the souls of LGTBQ+ people, these mothers are now willing to risk losing friends, family, and faith communities to champion their kids—even if it challenges their belief systems and rips apart their worlds.
Below the Belt: The Last Health Taboo - Wednesday, June 21 at 10 PM
Through the personal & inspiring stories of four patients urgently searching for answers to mysterious symptoms, this documentary exposes widespread problems in our healthcare system that disproportionately affect women. 
What to Do When Someone Dies - Thursday, June 22 at 9 PM
A happily married teacher is devastated when her husband dies in a car crash - with another woman in his car. The police dismiss it as an extramarital affair, but Ellie feels certain that something is not right and is determined to learn the truth about the accident. 
Bottom Content