Section Branding
Header Content
What's New Next Week? December 9, 2022
Primary Content
This weekend, get into the Christmas spirit with the Tabernacle Choir, see what it takes to restore an iconic cathedral and much more. Take a look at what's coming up!
American Masters: The Adventures of Saul Bellow - Monday, December 12 at 8 PM
Explore Nobel Prize winner Saul Bellow's impact on American literature and how he navigated through issues of his time, including race, gender and the Jewish immigrant experience. Featuring interviews with Philip Roth, Salman Rushdie and others.
POV: Let the Little Light Shine - Monday, December 12 at 11 PM
National Teachers Academy (NTA) is a top-ranked, high-performing elementary school in a growing south side Chicago neighborhood. As the neighborhood gentrifies, a wealthy parents group seeks to close NTA and replace it with a high school campus.
O Holy Night: Christmas with the Tabernacle Choir - Tuesday, December 13 at 8 PM
O Holy Night: Christmas with the Tabernacle Choir welcomes Tony® Award-nominated performer Megan Hilty as guest artist and actor Neal McDonough as narrator. Hilty and McDonough, who each share Irish heritage and traditions, join The Tabernacle Choir to deliver a deeply personal program that weaves together well-known holiday tunes and classic Christmas carols.
In a Different Key - Tuesday, December 13 at 9 PM
A mother tracks down the first person diagnosed with autism to learn if his life holds promise for her own autistic son. She documents both cruelty and kindness, but also hope that more of us are learning to have the backs of those who are different.
The Earthshot Prize 2022 - Wednesday, December 14 at 8 PM
The Earthshot Prize, a global environmental prize founded by Prince William and The Royal Foundation in 2020, aims to spotlight, support and scale groundbreaking solutions to our world's most pressing environmental challenges. Featuring exclusive performances by Annie Lennox, Billie Eilish and Ellie Goulding.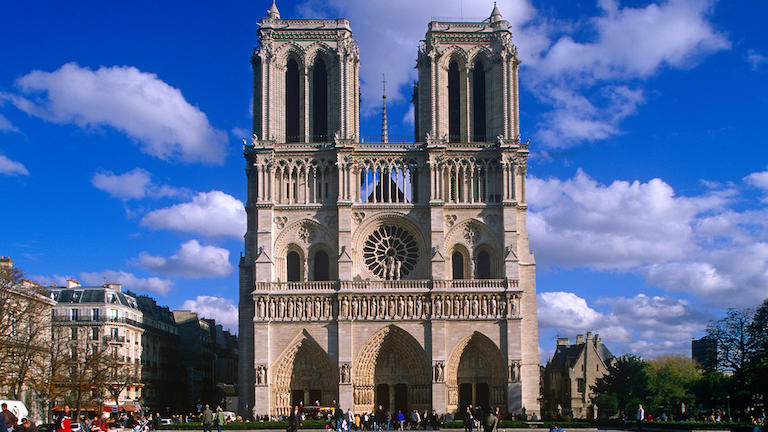 NOVA: Rebuilding Notre Dame - Wednesday, December 14 at 9 PM
In April 2019, the world watched as a devastating fire almost destroyed Paris's iconic Notre Dame Cathedral. Go behind the scenes with a team of engineers, masons, and timber workers tackling the daunting challenges of restoring the historic landmark.
Bottom Content