Section Branding
Header Content
No Great Pumpkin, No Big Problem In GPB's 2022 Holiday Programming Guide
Primary Content
The news that It's The Great Pumpkin, Charlie Brown won't be airing on PBS this year may thud like a rock in your trick or treat bag, but in the spirt of the ever-hopeful Linus we still bring you good television. (And radio.)
Highlights, please...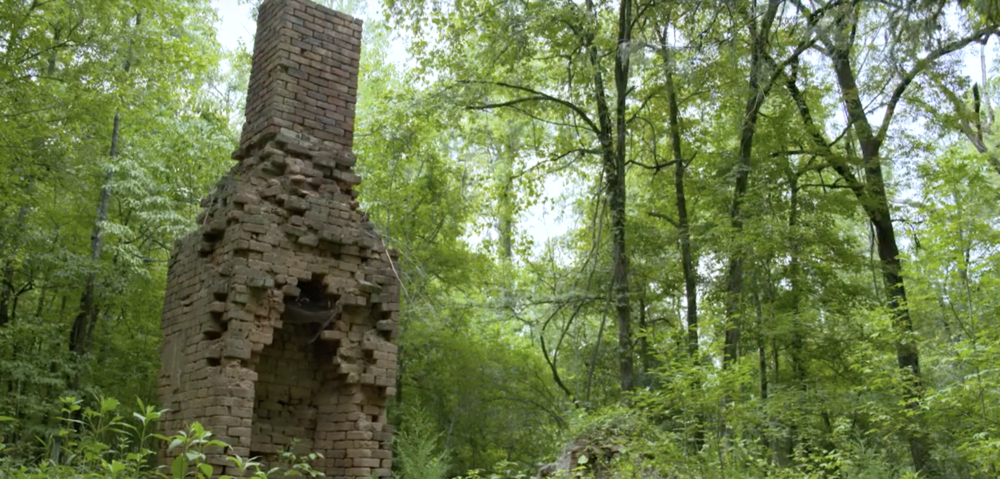 Appropriately enough, Antiques Roadshow (8 p.m., Oct. 31 on GPB TV)  leads off this year's holiday programming with a "Kooky & Spooky" edition that includes a rag doll named Chucky, a Bride of Frankenstein pressbook and a particular macabre treasure worth between $250,000-$350,000. (Fair warning, as far as we can tell, there's no The Addams Family memorabilia. So despite the title, try to get that theme song out of your head.) Georgia Outdoors host Sharon Collins visits four abandoned communities in the state, in a reprisal of the special Hometown Georgia episode, Hometown Ghost Town (9 p.m. on GPB TV). Just keep the lights on as World's Greatest Cemeteries (9:30,10 p.m. on GPB TV)) follows. And what better Halloween finale than EXHUMED: A History Of Zombies (10:30 p.m. on GPB TV).
Still on the topic of history, ever wonder who you had to thank for that macaroni and cheese on your Thanksgiving plate? More than likely it's James Hemings (who cooked for Thomas Jefferson). Deb Freeman (of the food podcast Setting the Table) pulls back the curtain on how the French dish became so baked into American cuisine, on Setting The Lowcountry Thanksgiving Table (9 a.m. and 2 p.m. on GPB Radio). Lucky for us non-Deb Freeman, novice Thanksgiving dinner preparers, Turkey Confidential is back (Noon, Nov. 24 on GPB Radio) and The Splendid Table's Francis Lam is on the line, taking calls and coming to the rescue of beleaguered cooks, kitchen helpers, and those "inner guests" in your head that have convinced you that stuffing just doesn't look right.
OK. Exhale. It's the day after and there's still a real-life family matter tugging at you. What is the holiday season like when you're disconnected from your nuclear family? The WUNC show Embodied answers with Estranged (9 a.m. and 2 p.m., Nov. 25 on GPB Radio), a special about finding belonging when your family bonds are broken.
Next, there's Dreaming Of A Jewish Christmas (10 p.m., Dec. 12 on GPB TV); a documentary about the Jewish songwriters who wrote much of the soundtrack of the celebration of Jesus Christ's birth. "White Christmas" and "Rudolph The Red Nosed Reindeer" included.
A bit of related trivia here: "O Holy Night" started out as poem that was set to music by a Jewish composer. And the holiday classic is the centerpiece of O Holy Night: Christmas With The Tabernacle Choir (8 p.m., Dec. 13 on GPB TV).
Festivities move from Temple Square in Salt Lake City, Utah, to the Harewood House in Yorkshire, for Mary Berry's Country House At Christmas (7 p.m., Dec. 16 on GPB TV).
The next stop is our state capitol, for an Atlanta Symphony Orchestra production of Handel's Messiah (6:30 p.m., Dec. 18 on GPB TV). Beloved news anchor Monica Pearson serves as host on Rich's Remembered (7 p.m., Dec. 19 on GPB TV). And if someone managed to acquire that Pink Pig from the aforementioned department store, surely we'd be interested in how much that holiday amusement would be appraised for on Antiques Roadshow: Naughty Or Nice (8 p.m., Dec. 19 on GPB TV). Then we're paying a return visit to Harewood House for Mary Berry's Ultimate Christmas (9 p.m. Dec. 19 on GPB TV). Capping our homestate holiday favorites is a visit to Peachtree Street, residence of the Fox Theatre: The Legend Lives On (7 p.m., Dec. 20 on GPB TV).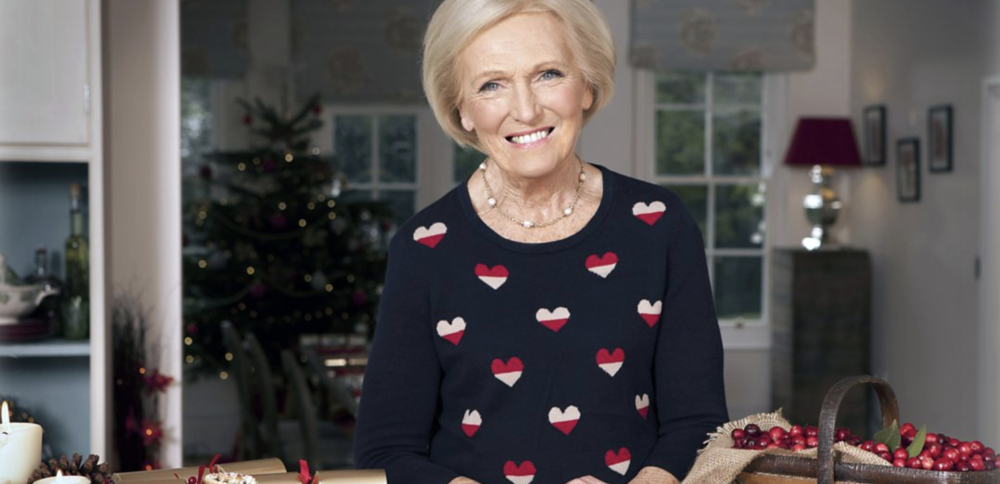 Good thing a lot of people have off this this time of year, as viewers travel across the pond for curated recipes on Mary Berry's Absolute Christmas Favourites (7 p.m., Dec. 21 on GPB TV); back to Atlanta for a local look Behind The Scenes Of A Christmas Carol (7:30 p.m.. Dec. 21 on GPB TV); followed by A Southern Celtic Christmas (7 p.m., Dec. 22 on GPB TV) - actually filmed nowhere near Ireland, on an Emory University stage; to an adaptation that originated in Berlin, and is set in a magical kingdom: The Nutcracker and the Mouse King (9 p.m.. Dec. 23 on GPB Knowledge). Rounding out this globetrotting is sacred choral and instrumental music from many traditions, hymns, classical masterworks, folk songs from around the world and African-American spirituals all from the 109-year-old St. Olaf Christmas Festival in Northfield, Minnesota (4 p.m. Dec. 23 on GPB Classical); followed by Chicago's First Lady Of Jazz, Dee Alexander, performing Holiday Jazz (8 p.m. Dec. 23 on GPB Radio).
By the time Christmas Eve comes around you may be so jetlagged settling in for a long winter's nap may sound ideal. But what could be even more pleasing to the ear? A Festival Of Nine Lessons And Carols (10 a.m. Dec. 24 on GPB Radio), where Pipedreams host Michael Barone presents a.live service of spoken-word and music (choral and organ) broadcast from the chapel of King's College in Cambridge, England. Then, spend midday in slumber and you can awake to Lucy Worsley's 12 Days Of Tudor Christmas (6 p.m., Dec. 24 on GPB TV) ) all at once. The bonus: No need to move when there's a Vicar Of Dibley Christmas Specials Marathon following (starting at 8 p.m., Dec. 24 on GPB TV).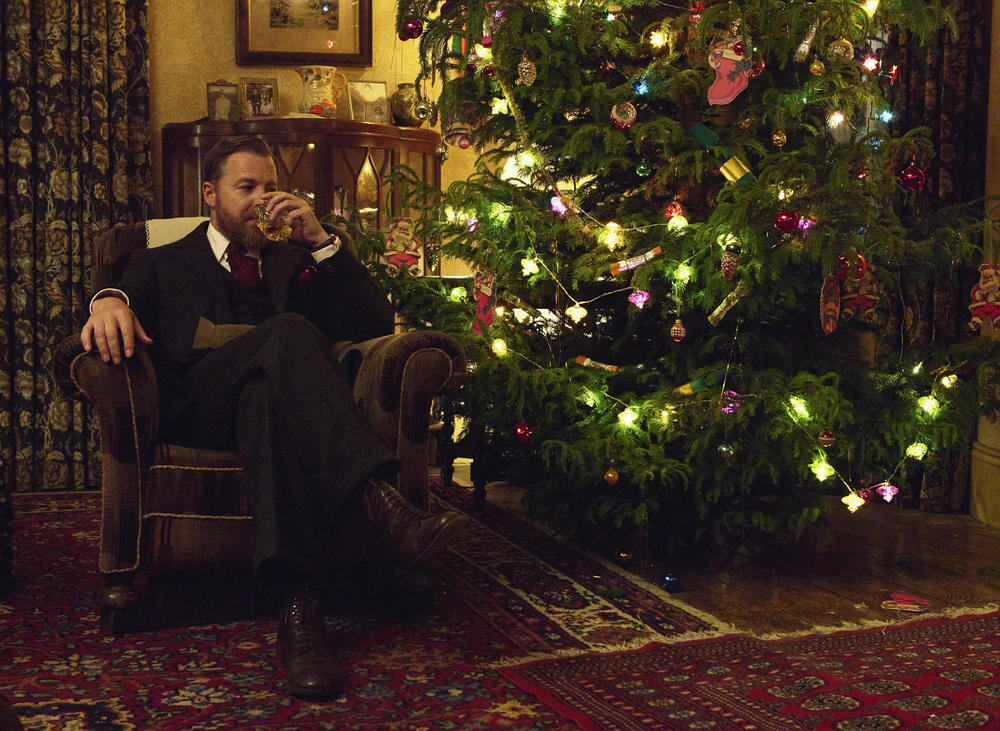 Even if you didn't get everything you wanted - or it took too long for that particular relative to figure out that what you really wanted was for him to leave - bliss can still be found on All Creatures Great And Small On Masterpiece - The Perfect Christmas (8 p.m., Dec. 25 on GPB TV). Then it's strong egg nog time, to take in another, annual escape to Nonnatus House and its expectant mothers, Call The Midwife Holiday Special 2022 (9 p.m., Dec. 25 on GPB TV).
Finally, what better-sounding accompaniment to your New Year's Day black-eyed peas and resolutions than Great Performances From Vienna: The New Year's Celebration 2023 (7:30 p.m., Jan. 1 on GPB TV). Cheers!
Secondary Content
Bottom Content