Section Branding
Header Content
What's New Next Week? September 23, 2022
Primary Content
Next week, Dutch detective Piet van der Valk returns to MASTERPIECE for a second season, NOVA documents efforts to save a historic city and much more. Take a look at what's coming up!
Lucy Worsley Investigates - The Black Death - Sunday, September 25 at 8 PM
How did the Black Death change Britain? Lucy Worsley examines the latest science and explores how the vast death toll affected religious beliefs, class structure, work and women. 
Van der Valk on Masterpiece - Season 2 - Sunday, September 25 at 9 PM
Van der Valk is called in to investigate the grisly and theatrical murder of a lawyer. As a cryptic note discovered within her jacket alludes to further murders, he and his team must race to uncover the truth before the killer can strike again. 
POV: Delikado - Monday, September 26 at 11 PM
Follow ecological crusaders protecting the island of Palawan, one of Asia's tourist hotspots. Their struggle is akin to a battlefield as they try to stop politicians and businessmen from destroying its valuable natural resources. 
Rivers of Life - Season 2 - Wednesday, September 28 at 8 PM
Featuring breathtaking photography, the second season of this landmark series explores Africa's wildest river, the Zambezi; Europe's Danube River, which travels through more countries than any other river; and North America's great frozen river, the Yukon.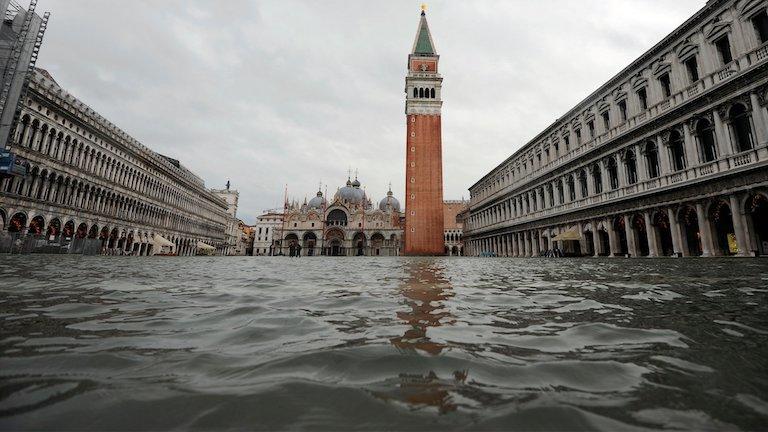 NOVA - Saving Venice - Wednesday, September 28 at 9 PM
Rising seas and sinking land threaten to destroy Venice. Can the city's new hi-tech flood barrier save it? Discover the innovative projects and feats of engineering designed to stop this historic city from being lost to future generations.
Secondary Content
Bottom Content