Section Branding
Header Content
What's New Next Week? March 18, 2022
Primary Content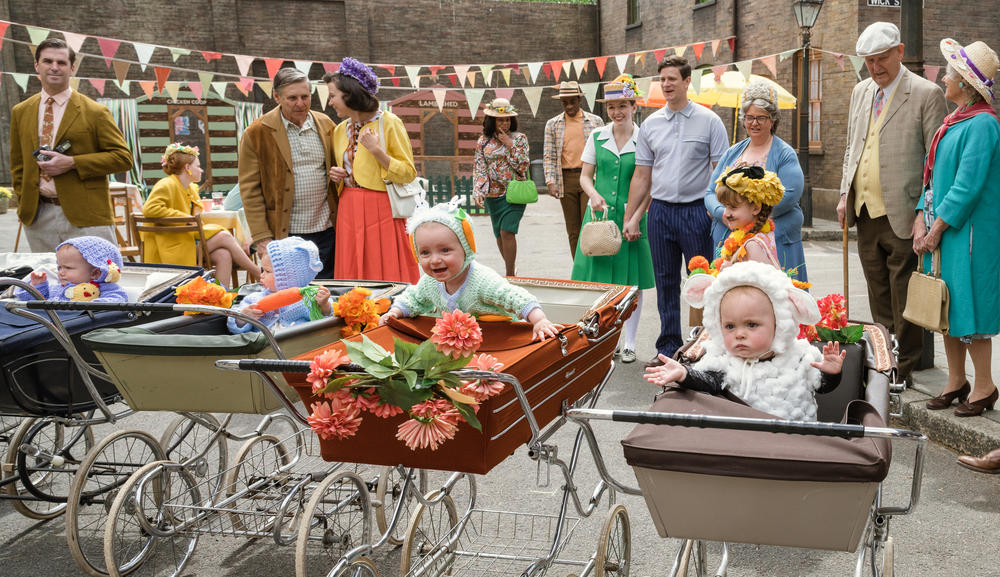 Next week, we welcome back two fan favorites, discover the history of the world's largest religion, and much more. Take a look at what's coming up!
A History of Christianity - Saturday, March 19 at 8:30 AM
Explore how Christianity has changed politics, sex and society in the first truly global history of the religion. Thought-provoking and magisterial, the series uncovers how a Jewish sect that preached humility became the largest religion in the world.
Riverdance 25th Anniversary Show - Saturday, March 19 at 4 PM
Celebrate the magic in this powerful and stirring reinvention of the groundbreaking show. Catapulting Riverdance into the 21st century, this new cinematic experience immerses viewers in the extraordinary energy and passion of Irish music and dance.
Call the Midwife - Season 11 - Sunday, March 20 at 8 PM
Celebrations are underway for a colorful Easter Bonnet parade outside Nonnatus House. Sister Monica Joan and Reggie are excited about the Eurovision song contest and Nancy, having just passed her midwifery examinations, is about to don her red cardigan for the first time.
Sanditon on MASTERPIECE: Season 2 - Sunday, March 20 at 9 PM
After the first season's finale left viewers hanging in suspense, the story continues with its high-spirited heroine, Charlotte Heywood, returning to the picturesque coastal resort of Sanditon and the companionship of her friend Georgiana Lambe. Don't miss the return of this fan-favorite drama following our marathon presentation of season 1, beginning Sunday at noon.
Before We Die - Sunday, March 20 at 10 PM
Determined to solve her lover's murder, Detective Hannah Laing persuades one of his confidential contacts to help her. But when Hannah discovers the informant's identity, she realizes there is far more at stake than bringing the killers to justice.
Upstairs Downstairs - Friday, March 25 at 8 PM
Romance, heartbreak and intrigue in a London townhouse in the late 1930s, where the fates of the servants 'downstairs' and the family 'upstairs' are intimately linked.
Secondary Content
Bottom Content