Section Branding
Header Content
What's New Next Week? February 18, 2022
Primary Content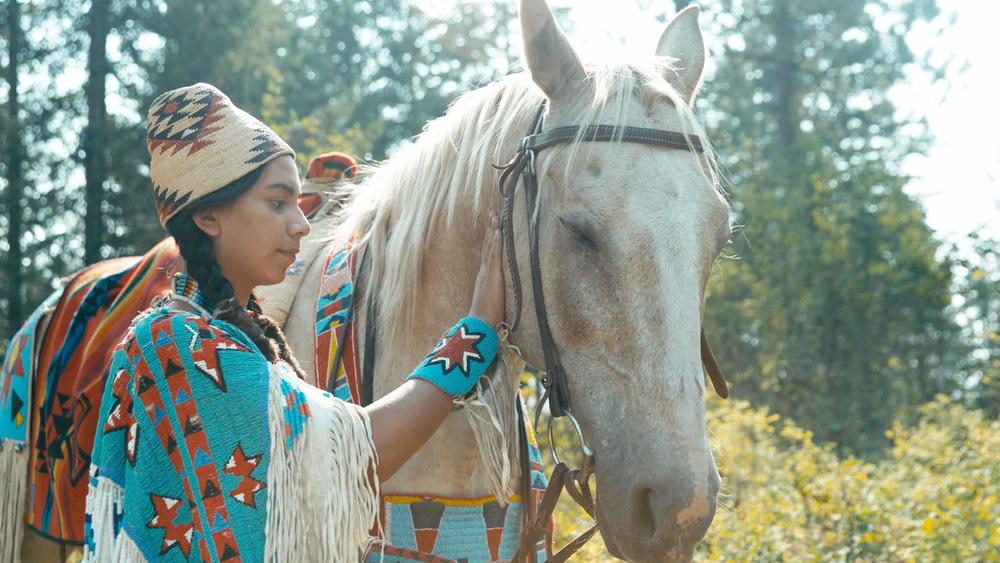 Next week, we'll explore the hardships faced by incarcerated mothers, rock out with the Stones in Brazil and get carried away by America's majestic horses. Take a look at what's coming up!
The Atlanta Opera - The Kaiser of Atlantis - Sunday, February 20 at 4 PM
The Kaiser of Atlantis is a beautiful allegory about power, loss and the acceptance of death. Filmed on the baseball field at Oglethorpe University in fall of 2020, this production was acclaimed by critics for innovative staging that embraced all the constraints brought by the pandemic.
MASTERPIECE - All Creatures Great and Small: The Perfect Christmas - Monday, February 14 at 11 PM
James and Helen question their future together in the run-up to Christmas Day, while things look grave for one of Darrowby's most beloved animals.
Independent Lens - Apart - Monday, February 21 at 11 PM
Three unforgettable formerly incarcerated mothers, jailed for drug-related charges, fight to overcome alienation and the impact of America's War on Drugs.
Fannie Lou Hamer's America: An America Reframed Special - Tuesday, February 22 at 9 PM
Explore and celebrate the life of a fearless Mississippi sharecropper turned human rights activist and the injustices in America that made her work essential.
Nature - American Horses - Wednesday, February 23 at 8 PM
American horses are icons. Mustang. Appaloosa. Morgan. Quarter Horse. Follow the history of the uniquely American horse breeds that helped shape our nation and meet the people who are continuing in the long tradition of caring for them.
NOVA - Augmented - Wednesday, February 23 at 9 PM
An inventor of bionic limbs teams up with an injured climber and a leading surgeon to test a new amputation technique that allows prosthetic limbs to move and feel like the real thing.
Josh Groban: An Evening of Harmony - Thursday, February 24 at 9 PM
Join the global superstar for a concert of timeless songs and new music from his upcoming album Harmony. Songs include "Bring Him Home," "Over the Rainbow," "The Impossible Dream" and "The First Time Ever I Saw Your Face." Tune in to find out how you can see Josh LIVE in Atlanta this summer.
Rolling Stones: A Bigger Bang Live on Copacabana Beach - Saturday, February 26 at 9 PM
Rock out with the legendary band at one of the biggest free concerts of all time, recorded in 2006 in Rio in front of an audience of 1.5 million fans. This fully restored and re-mastered concert includes four previously unreleased tracks.
Secondary Content
Bottom Content