Section Branding
Header Content
You Know It's Thanksgiving When...Charlie Brown Is At The Table (And On TV)
Primary Content
GPB TV, GPB Radio and GPB PBS Kids cordially invite you to our holiday programming.
And what a pleasant surprise – almost like someone serving popcorn and toast with butter slathered on it this Thursday – A Charlie Brown Thanksgiving is the first to arrive, airing Nov. 21 (7:30 on GPB TV).
Once everyone has gathered, consider Giving Thanks: A Celebration Of Fall, Food And Gratitude (9 a.m. on GPB Radio, Nov. 25) a reminder of why we're doing so. (Dinner aside.) Actor Stanley Tucci and poet Naomi Shihab Nye are among the special guests sharing their reflections.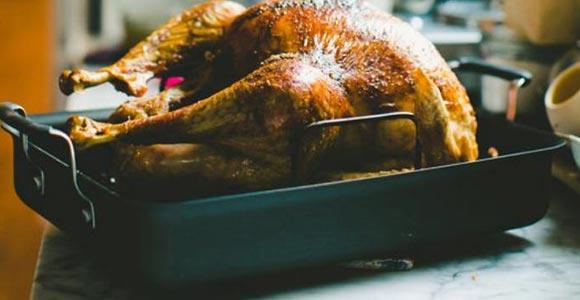 Moving from the more high-minded to the stomach, if your plan is to go with more traditional fare then what the Peanuts gang is popping and slathering - but you need help in the preparation department - it's The Splendid Table's Francis Lam to the rescue again, with the call-in advice show Turkey Confidential airing at noon on Thanksgiving Day (GPB Radio).
Susan Stamberg and Murray Horwitz return with the NPR favorite Hanukkah Lights Nov. 29 (7 p.m. on GPB Radio), promising the best stories from the last three decades.
If all you're wishing for is one day when you can keep the kids occupied so you can shop, circle Dec. 3 in bold. There are so many options: Wild Kratts: A Creature Christmas (7 a.m. on GPB PBS Kids); Curious George: A Very Monkey Christmas (9 a.m. on GPB Kids); Nature Cat: A Nature Carol (10 a.m. on GPB Kids) and Peg + Cat + Holidays (2:30 p.m. on GPB Kids) all debut this season on the same Friday! With Let's Go Luna: Luna's Christmas Around The World (3 p.m. on GPB Kids) beginning its travels Dec. 9.
Back at the grown-ups table, A Chef's Life Holiday Special (8 p.m., Dec. 12 on GPB TV) will bookend the aforementioned Turkey For Beginners with Vivian preparing Hoppin' John, corned ham and red velvet cake.
20 Years Of Christmas With The Tabernacle Choir (8 p.m. Dec. 13 on GPB TV) features 40-plus guest artists performing excerpts from some 60 songs, carols and stories.
Then it's an adaptation of author E.T. A. Hoffman's The Nutcracker And The Mouse King (9 p.m., Dec. 14 on GPB TV), which inspired the classic ballet.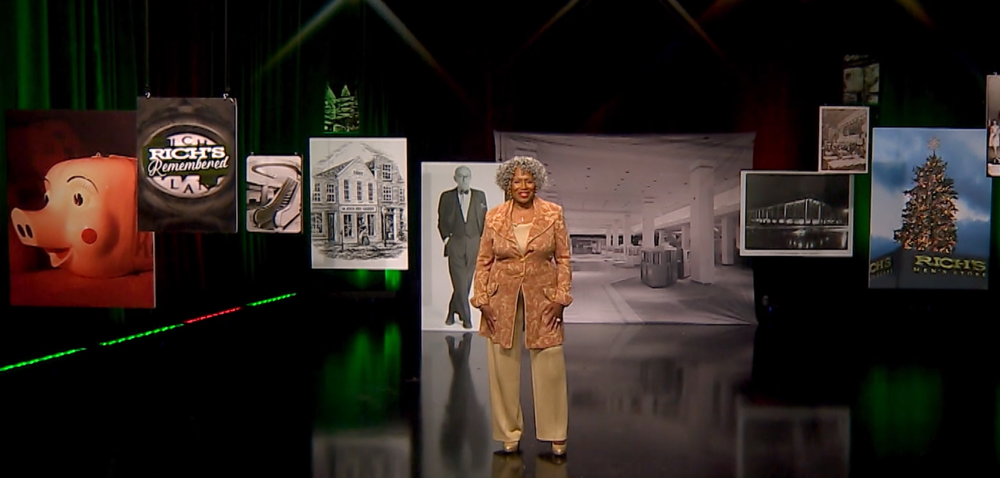 Speaking of classics, lights please, as it's time to gather around that seven-limbed tree in solidarity with Lucy's friend Chuck and those "Peanuts" again for A Charlie Brown Christmas (7:30 p.m., Dec. 19 on GPB  TV). Might as well settle in because beloved local news anchor Monica Pearson serves as personal tour guide of a historic department store in Rich's Remembered (6:30 p.m. on GPB TV)  - Pink Pig and the Great Tree included. And capping the night is Lucy Worley's 12 Days Of Tudor Christmas (8 p.m. on GPV TV), exploring the surprising origins of some the season's traditions.
Christmas At Belmont (9 p.m., Dec. 20 on GPB TV), hosted by revered vocalists Michael W. Smith  and CeCe Winans, incorporates hundreds of student musicians and performers, along with the Belmont School of Music faculty.
Two days later Mary Berry's Country House At Christmas (8 p.m., Dec. 22 on GPB TV) takes us along for a visit to the Harewood House in Yorkshire - complete with scone and tea cake recipes.
And then it's Christmas Eve, and you're in the holiday home stretch. If you still haven't scratched something funny, something insightful and/or irreverent off your list, how about all of the above? NPR's Audie Cornish, Ken Harbaugh, Nina Totenberg and more pay a visit for a third collection of Tinsel Tales (9 a.m. on GPB Radio). A Festival Of Nine Lessons And Carols (10 a.m. on GPB Radio) follows.
The music continues with an encore presentation of Christmas with Morehouse and Spelman Glee Clubs (8 p.m. on GPB Radio) and even more Georgia-grown greatness, A Grand Mercer Christmas (9 p.m. on GPB Radio), recorded in Macon's historic Grand Opera House and featuring students and faculty from Mercer's Townsend School of Music and its Robert McDuffie Center for Strings.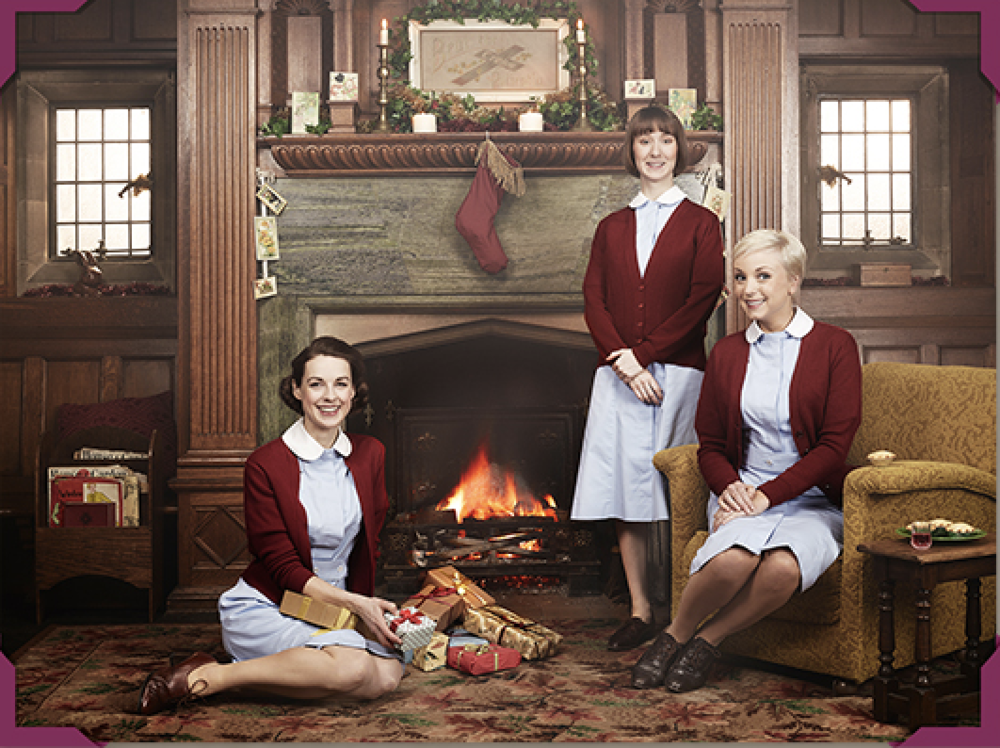 Riding shotgun on the sleigh with Santa comes a Call The Midwife Holiday Special (8 p.m., Dec. 25 on GPB TV). And if you're familiar with Nonnatus House, it should come as no surprise that what's planned goes ten lords a-leaping out the door.
We know. We know. On Dec. 31 you're probably wanting to put everything holiday, everything 2021 - not to mention all that still lingers from 2020 - behind you; but come on, beloved author David Sedaris hosting Holiday Hurdles (9 a.m. on GPB Radio) is one of the better ways to pass any time.
Finally, raise a glass with a Toast Of The Nation (11 p.m. on GPB Radio) and welcome 2022 to the tune of  festive jazz.
Secondary Content
Bottom Content