Section Branding
Header Content
Downton Abbey Revisited – Season 6 Episodes 1-3 (These are days of uncertainty.)
Primary Content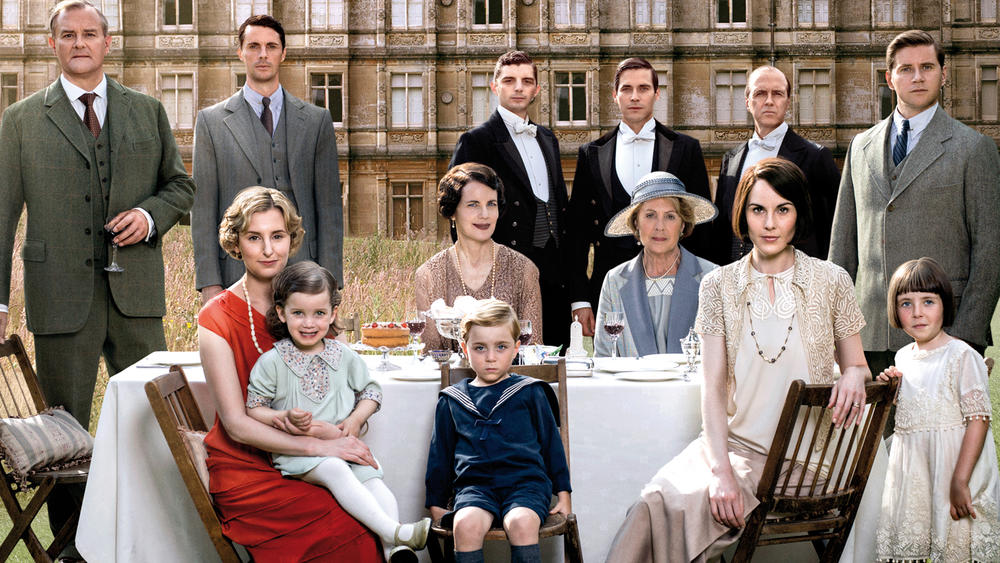 Rachel - Longtime Downton Fan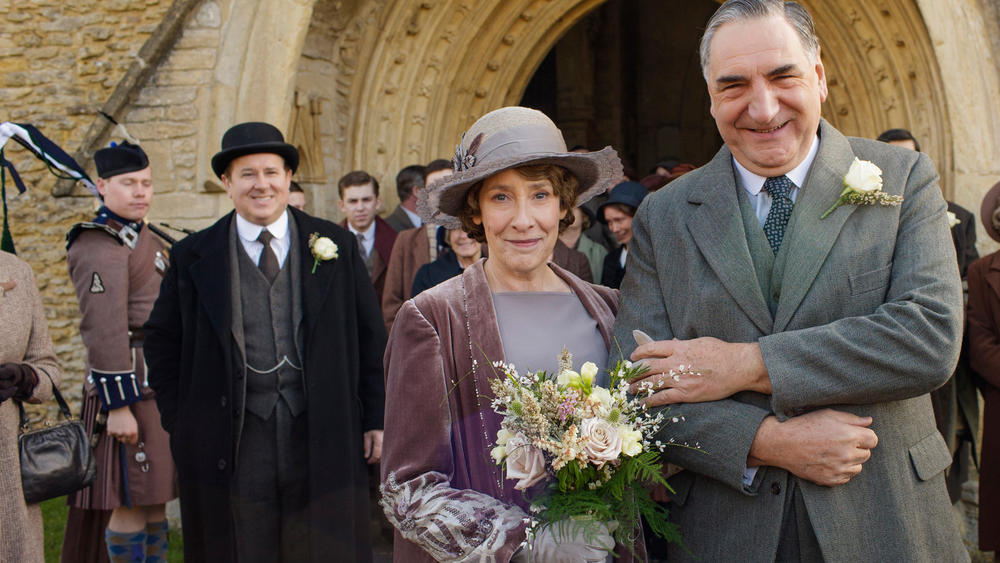 Mr. Carson and Mrs. Hughes are finally married! I've always remembered Season 6 starting new plots and drama quickly, but watching three episodes back-to-back makes it even more apparent that both upstairs and downstairs, the cast of Downton Abbey has a lot to contend with in the final season. But at the very least, we can finally cheer on one of the best (in my opinion) couples on the show for tying the knot, despite the misunderstandings (some hilarious, some heartfelt) to get there.
While Mr. Carson insisted nothing had to change after he and Elsie have married, we and Cora both know that isn't true: everything around them is changing and for some, it's not necessarily for the better. Daisy in particular has to learn when to speak her mind during these episodes after getting Mr. Mason in hot water with the new owners of the land he's a tenant farmer on. Every time I watch Seasons 5 and 6, I've enjoyed seeing Daisy's progression with her studies as she finds both her love for knowledge and her confidence, but I still cringe when she has her outburst in Episode 1 of Season 6. She thinks she's doing the right thing and while it does work out in the end for Mr. Mason, thanks to the departure of the Drewe family after Mrs. Drewe kidnaps Marigold, it's a learning curve for Daisy to come to terms with how her approach wasn't the best one. Below stairs, Thomas and Anna struggle too (haven't these two characters endured enough?): Anna is unable to stay pregnant and Thomas feels superfluous in the running of Downton and begins to seek other employment. For once, though, Anna has the easier time of it: not only is her name cleared from Mr. Green's murder, Mary volunteers to step in and help her get an operation that should solve her fertility issues. In contrast, Thomas visits several stately homes in preparation for Downton's downsizing but none of them feel like home.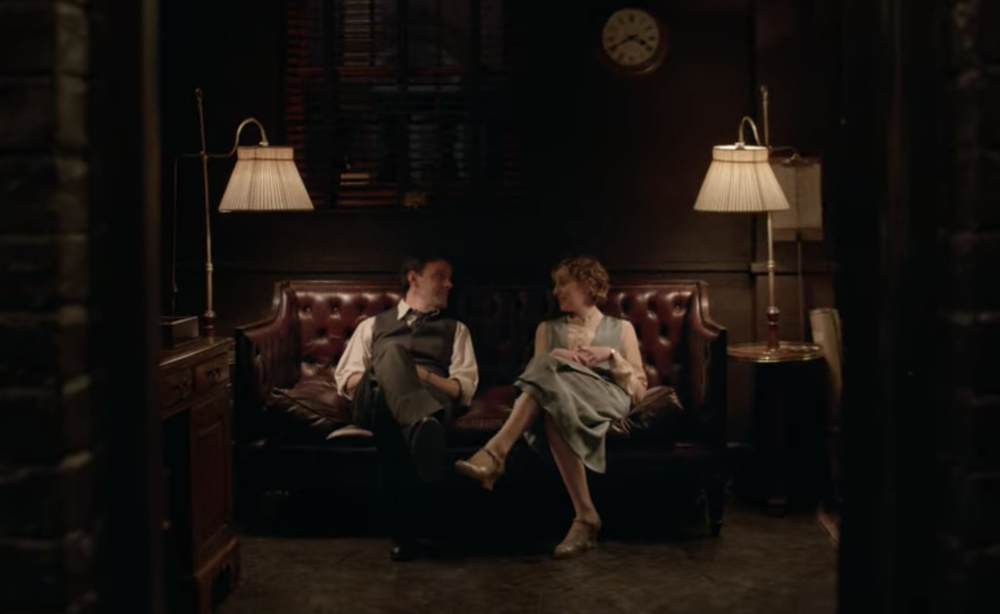 And speaking of home, while some must leave (like Mr. Mason and the Drewes), others begin to find out what home really means for them. When Edith fires her editor at the magazine, she takes on the position herself in order to get an issue to print on time with the help of her assistants and Bertie Pelham, whom she met by chance in London and is eager to know her better. When I first saw this season, I didn't pay much attention to their interactions until the end of the series (Henry and Mary engaged in far more conflicts and drama, and I was hooked!), but now I think I took for granted just how wholesome and charming their meeting in London and all-nighter really were. It's rare to find male characters above stairs who encourage women to work, but Bertie has no qualms with it: in fact, he's interested in what Edith wants to do with her life outside of Downton. Of course, his part in the aristocracy will have changed significantly by the series finale, but it goes to show that when he does decide he wants to marry Edith, it's for who she is and not the family she comes from.
While Edith finds a home and a purpose at the magazine, Tom Branson finds his a bit further north on English soil: he and Sybbie, missing Downton and their lives in Yorkshire, return home just in time to congratulate Mr. Carson and Mrs. Hughes on their nuptials! I'm sure I'm not the only one who tears up a little when they walk in during the reception speech. Before I knew how the series would end, I was frightened that Downton Abbey would get rid of my third favorite character in the series after killing off the first two (Sybil and Matthew, respectively). But Tom is forever instrumental in helping Downton adapt and move forward in the world, whether it's the Estate or Mary's personal life.
Thankfully, Mary's personal life is pretty much the only thing that doesn't interest me in the beginning of Season 6. Looking back on it, I feel that the blackmail plot was solved quickly on purpose to bide time for Henry Talbot to make his grand return, but it seemed excessive to me. The fat stock show proved that Mary was ready and able to run the Estate as the agent if she wished, and I was far more interested to see her go to the lengths she did to assist Anna and her happiness instead of the blackmail storyline. Thankfully, plenty of air time was given to other storylines, including the running of the Downton hospital plot that will continue to bring Isobel and Lord Merton back together, fracture Violet's relationship with the rest of the family, and give Cora more responsibility that she's more than ready for. The series finale shows just how much, but her polite frankness in meetings and in her defense of visiting the Yorkshire hospital enhances it.
In the meantime though, I can't wait for more drama surrounding Mary, Edith, and their suitors. Episodes 4 and 5 of Downton Abbey Season 6 air Friday, August 20 starting at 7 p.m. on GPB-TV but you can stream all of Season 6 now on GPB Passport. 
Kirk - Downton Newbie
Downton Abbey's final season begins squarely in the middle of the Roaring Twenties. Modernity and its converts continue to battle it out with those wishing to preserve even a small bit of the world they know and love, everyone has their own ideas about where one side ends and the other begins. Everyone straddles in one way or another.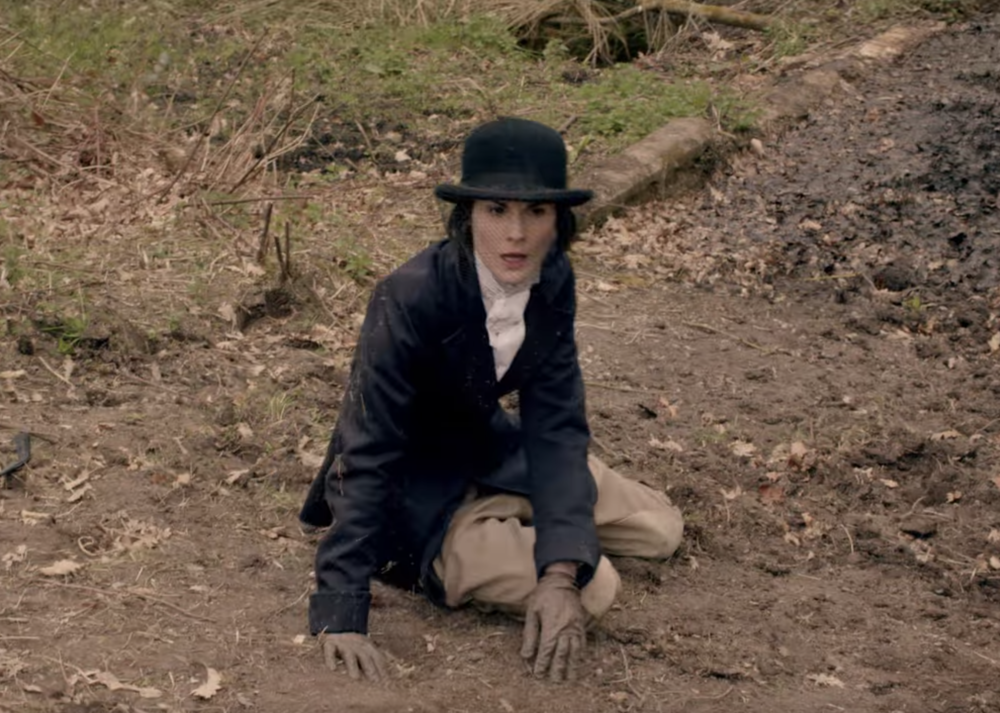 Take Mary, for example. She embraces the loosening of very rigid gender roles, becoming the estate's land agent after Tom leaves for Boston among other things. On the other hand, she trips herself up repeatedly in the season's first three episodes by being a snob while attempting not to look like a snob. I'm not even going to get into her being menaced by a blackmailer while looking like the photo in the Wikipedia article for "English Aristocracy." There's too much there.
After some difficult conversations about Mrs. Hughes not wanting to be seen naked by anyone, ever, she and Mr. Carson begin preparing for their wedding. Mrs. Hughes has her heart set on a simple affair at the schoolhouse for their reception, but Mr. Carson is firmly insisting on taking the family up on their offer to host their party at Downton. Mary cannot even conceive of the idea that a reception in the great hall might not be what Mrs. Hughes wants and is actually angry when she hears it from the bride-to-be herself. Her attitude about the situation not only puts Carson in an awkward position but shows just how disturbed she is by the thought that her lesser wouldn't see her offer as an irresistible honor. Mrs. Hughes gets her way after Cora talks some sense into everyone and the wedding and reception are both beautiful. I'm so happy for those two!
Another couple I'm happy for is Mr. and Mrs. Bates. These first three episodes at least have been an unusually long run of good luck for them. It's great! But I'm not letting my guard down. First, a woman comes forward confessing to Green's murder, which officially gets Anna out of noose range. Then, after agonizing over multiple miscarriages, Mary takes her to the fertility specialist she saw when she and Matthew were having trouble conceiving and she learns that the answer to her problems could be as simple as a single outpatient procedure. Here's hoping they get to see their dreams come true after so much misfortune.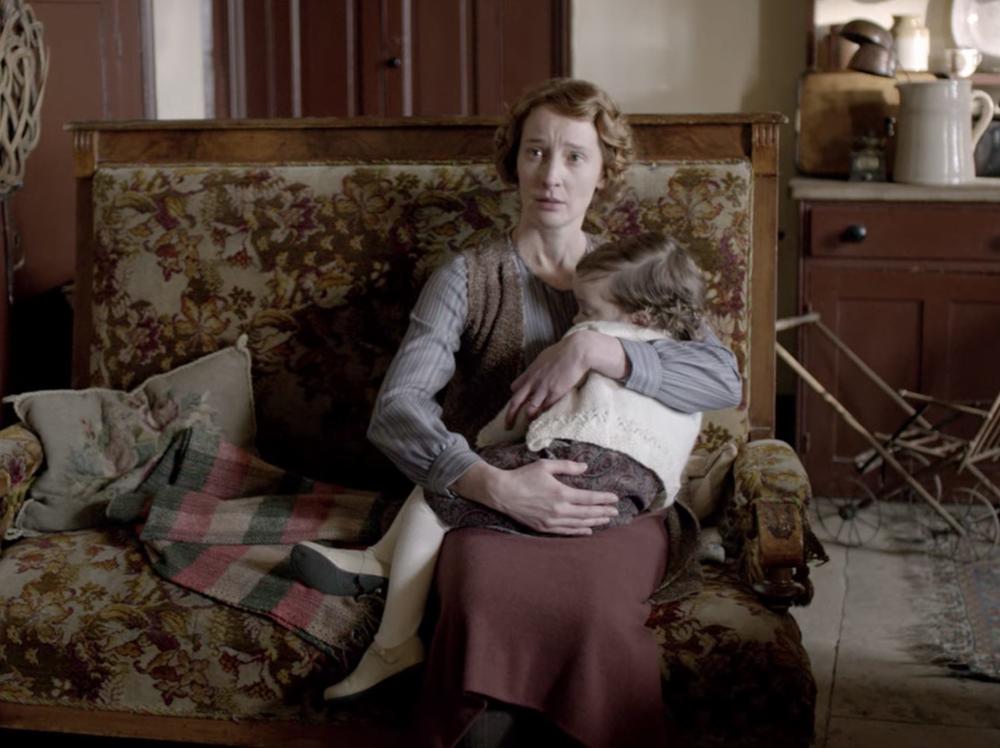 I wanted to use the extreme unpleasantness with the Drewes as another example of Mary being weird with poor people, but as always, this is really Edith's fault. Mary insists on taking Marigold with her to inspect the family's pigs before the livestock show, unknowingly torturing Mrs. Drewe with the child's presence. She is, somehow, still the only member of the family that doesn't know what's going on there. Robert has a talk with Drewe and he promises to keep his wife under control. This, of course, leads to a kidnapping, which leads to the Drewes having to move. In good Edith news, she runs into Bertie again and there's definitely something there. Hopefully, he'll turn out to be a stabilizing influence, but who knows?
This week's highlight was the wedding, obviously. But also Tom! That was quick! Tune in Friday at 7 p.m. as season 6 continues or keep the parting going with episodes streaming on-demand right now on GPB Passport.
Secondary Content
Bottom Content