Section Branding
Header Content
Downton Abbey Revisited: Season 4 Episode 1 (I'm not pushing her out. She was never in.)
Primary Content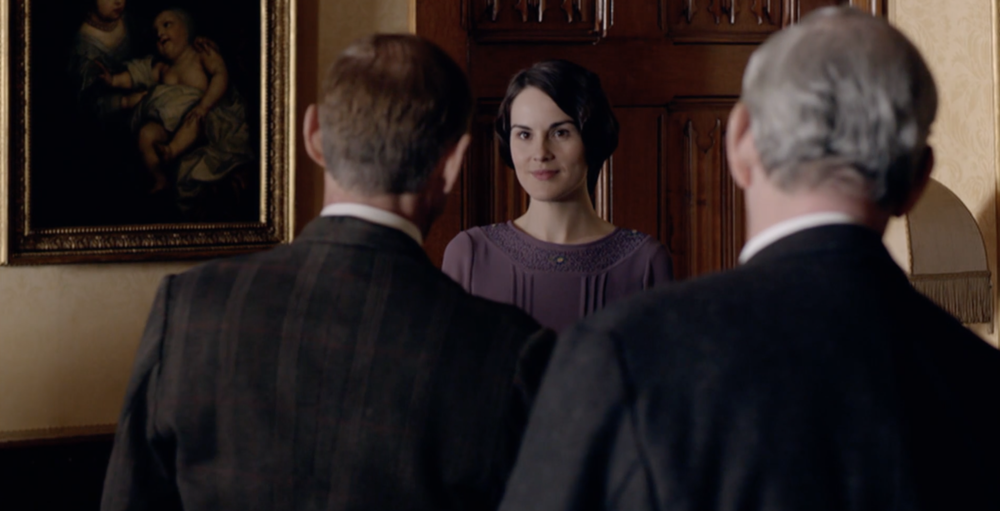 Rachel - Longtime Downton Fan
Season 4 of Downton Abbey opens with a bang! Or rather, the bang of a closing door: without the usual theme song, there's even more of an emphasis that something is amiss at Downton. Miss O'Brien, acting on her decision from the end of Season 3, has followed Lady Flincher to India without a word to anyone. And with one of the major antagonists below stairs now out of the picture, I remember being quick to ask: how can the drama become even more perilous for the cast?
It's easy to see how even the absence of one member of staff is noticeable, especially when it's someone as notorious as O'Brien. While news travels through the house quicker than a telephone call, I remember being more focused on Cora's reaction the first time I saw this episode and writing it off as someone terribly privileged and spoiled. Complicated dressing aside, she'd have to sort out her own clothes and hair like the rest of the world! But now, I think it's important to remember just how much women in Cora's position (and Mary's, throughout the course of the show) come to rely on their ladies' maids as trusted friends and confidants. They share their worries (and sometimes tears) with the members of staff closest to them in ways they don't feel comfortable expressing around other members of their family or friends from the same social class. I think upon rewatching it, it's the emotional blow that affects Cora the most: not the fact she's lost the person who sorts out her clothes and styles her hair.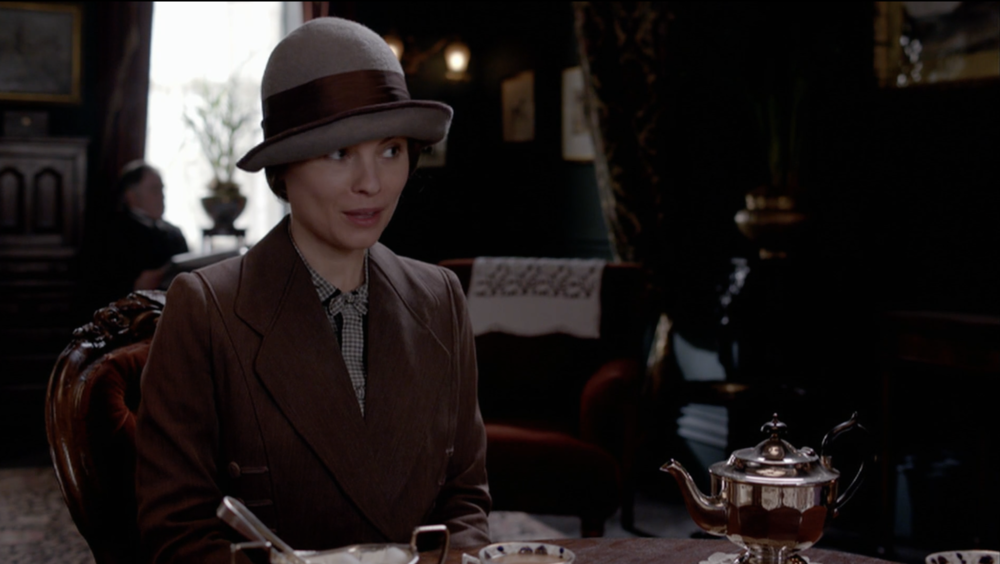 But it still leaves the role vacant for a below stairs antagonist, or at least someone for Thomas to argue with. In this episode, that role is briefly filled by Nanny West before the scheming Edna Braithwaite returns to Downton as Cora's new Lady's Maid, much to Tom's dismay. Edna will cause further problems in due time, but this is one of the first moments I remember really cheering for Thomas. He planted the seeds of concern in Cora regarding how Nanny West treats the children, but he was fortunate in being proven right and being responsible for alerting the family about her reprehensible behavior. Throughout the show, it's shown that Thomas cares about the children in the family: he looks out for Sybbie in this season and later, it's George who brightens his spirits at the darkest time in his life. I think it's the mark of incredible writing and acting that makes viewers go from hating to rooting for a character throughout a television show, and Thomas Barrow is definitely that character for me on Downton Abbey.
While plenty more unfolds downstairs (Mr. Molseley's challenges in finding a job, misplaced crushes, and Lady Rose's adventures as a housemaid), the upstairs cast has new adventures and decisions of their own to make. On a happier note, Season 4 is when Edith begins to come into her own and find her own purpose in life. In a stark contrast to Season 1 where Mary advises her to "steer clear of those clothes and that hat" if she wants to attract a man, Edith emerges off the train in London as confident, stylish, and clearly having captured the heart of Michael Gregson even more than before. She's choosing her own interests, in a way she couldn't have imagined doing before World War I and while she worries about how Michael would be accepted in her family, his plan of going to Germany for a divorce is one she can believe in. Enough to kiss him in public and spend time alone with him in his flat (very scandalous indeed!).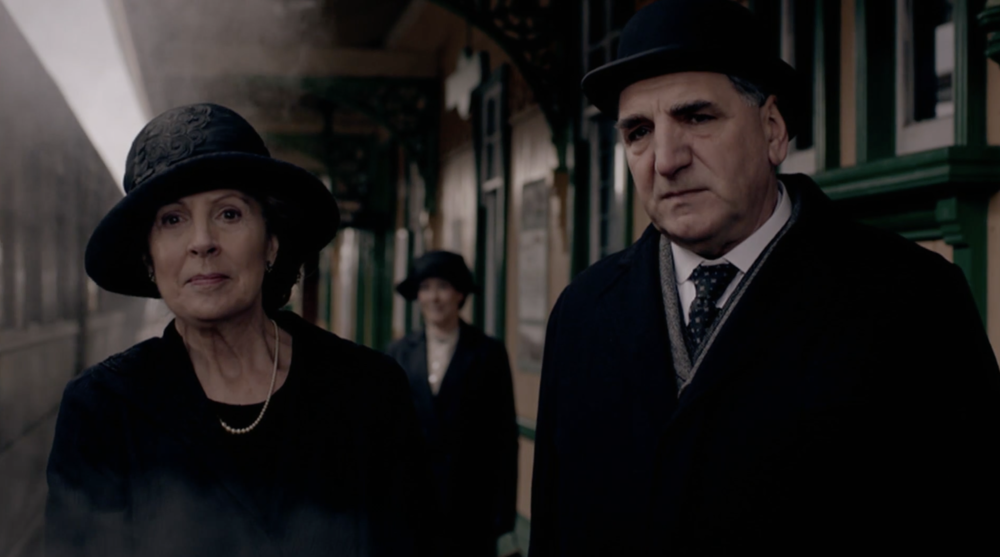 But, as expected, it's Mary and Isobel who are living their darkest hours. It's comforting to see Matthew's mother falling back into old habits though, as well as Downton's tendency to bring back older storylines for continuity. In this case, it's Charles Grigg from Season 1 who has fallen on even harder times than before, but with Mrs. Hughes' urging when Mr. Carson won't assist, it's Mrs. Crawley who takes him out of the workhouse and into her home, before helping him find more stable employment elsewhere. But it's closure with Mr. Carson and Mr. Grigg that I stuck around for then and wait through the episode now to see, and it's done in a respectful, touching way that gives new layers to Mr. Carson (which are not ignored by Mrs. Hughes).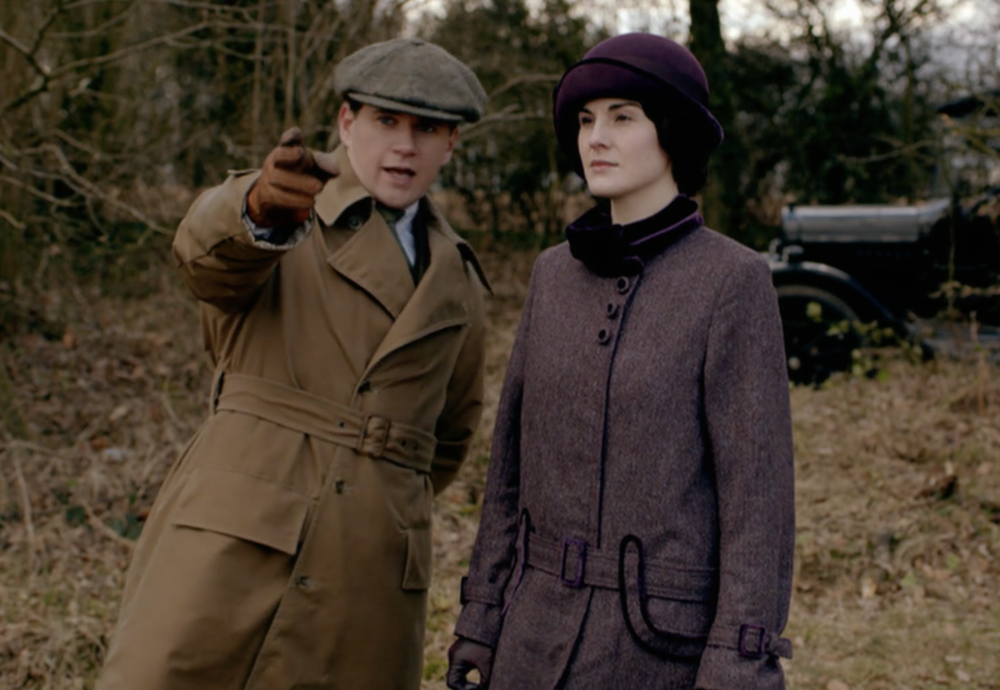 In contrast, Mary takes far longer to return to the land of the living, despite plans and urging from those around her. Robert wants to coddle and protect her while Violet, Mr. Carson, and Tom all wish for her to take an active role in running the estate, George's life, and most importantly, her life. If her love and trust in Matthew were ever in any doubt before, it's clear to see how much his departure has shaken her, believing that when he'd died her kindness died right along with him. It's hard to watch her grieve throughout this episode, at least beyond her first few scenes: we've spent the course of this show seeing just how sharp, witty, and passionate she is and her mourning is in stark contrast to all of that. Nevertheless, I think it was essential to have Matthew, or rather Matthew's words through his will, bring her out of it: she needed to be reminded that he believed in her and saw her good side when no one else could (or rather, Mary wouldn't let anyone else in). Violet's suggestion is ideal: have Tom be her tutor and advise her on how the estate works. It's not only a good fit due to the work, but both of them have suffered the loss of their respective spouses and can uniquely understand what the other is enduring. Their friendship continues to grow, just like Mary overcoming her grief and making a life for herself and her son, throughout the season and the rest of the series.
Tune in on Friday, June 18 at 7 p.m. for what's next for the Crawley family, including a house party that some characters will never forget. But if you want to watch ahead (trust me, I don't judge: the next episodes are hard for me to rewatch, much less watch for the first time!), you can stream all of Downton Abbey now on GPB Passport.
Kirk - Downton Newbie
Last week I thought it was a little funny how incredibly hostile Susan's lady's maid was towards O'Brien. Why would she want to leave a very comfortable situation at Downton to take this woman's job? The only reason I could think of was, maybe, guilt over causing Cora's miscarriage. She didn't seem at all interested, though. Well, I was wrong, and Susan's lady's maid was right and also ditched when O'Brien accepted Susan's invitation to join her in India and snuck off like a thief in the night. One day, I will learn.
O'Brien absconding kicks off season 4, and there were a lot of strange staff shake-ups in this episode. Also, even more hostility that my simple, naïve nature will not allow me to understand.
Rose, feeling guilty over her mother's shady doings, places an ad for a new lady's maid for Cora which attracts the attention of former Downton maid Edna. Edna was fired not even a year earlier for trying to seduce Tom. Her brazenness in walking right back into the house like George Costanza has convinced me that she is insane and I'm very much looking forward to watching the chaos she is certainly about to cause. In this episode, she and Thomas managed to convince Cora that Anna is bullying Edna. I often feel as though I am being bullied by rays of sunshine, especially during the summertime in Atlanta, but I am not. Neither is Edna. Again, can't wait to see where she's going with this.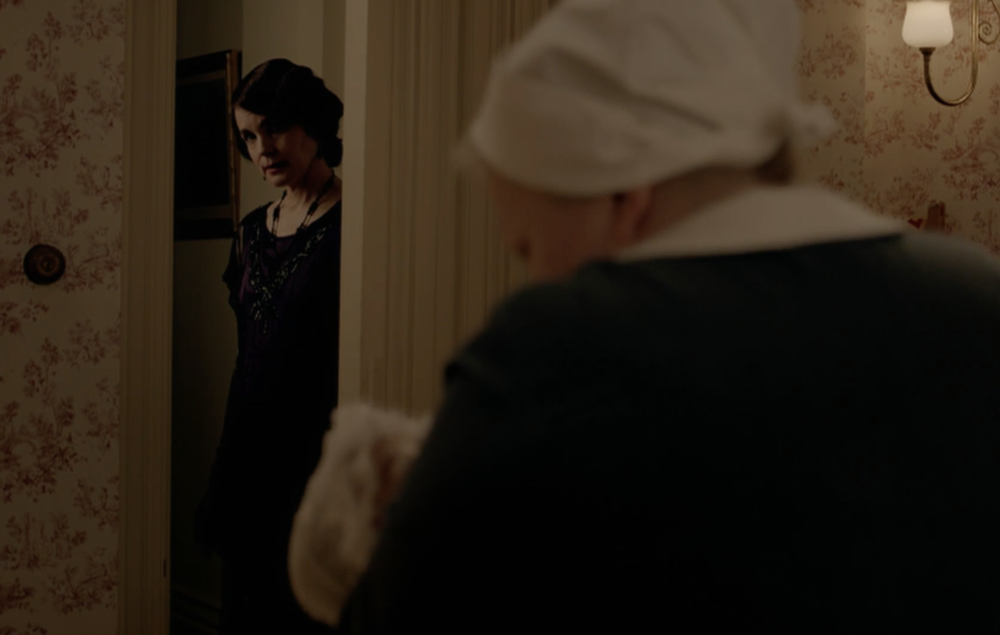 Thomas was also busy getting Nanny West fired. Actually, Nanny West got herself fired by hissing vicious slurs at a baby in her native Parseltongue. And also starving her, maybe. But Thomas helped. Rose was a maid for 5 minutes.
Meanwhile, Mary is frozen solid in her grief. She's cold and distant, even to her son, and is either dismissive of or angry at anyone who tries to help. Robert tells the family that he's trying to isolate her for her own good, but they all know it's because he doesn't want to share control of the estate with Mary until her son comes of age. Even after another Miraculous Matthew Money letter arrives, clearly naming Mary as his sole heir (which Robert questions because what would Matthew, a lawyer, know about wills…), he tries to intimidate her out of getting involved and embarrasses her in front of the entire family. I was glad when she showed up at the tenant's luncheon and I was glad when Violet called him a child.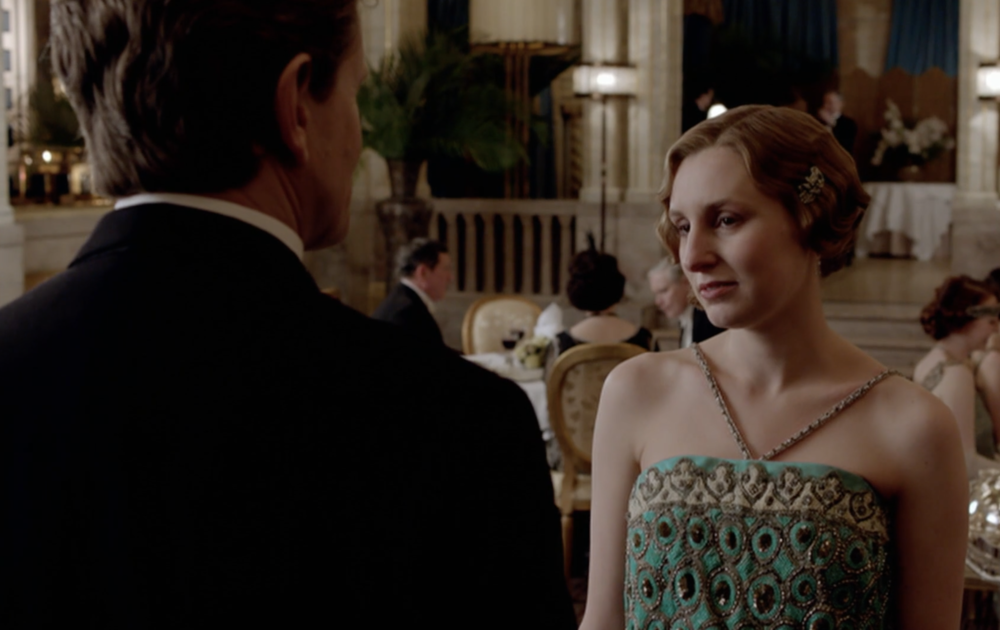 Edith's boss/boyfriend is planning on becoming German to divorce his wife and marry her. In the meantime, he wants them to move in together. His willingness to embarrass himself for her sake is a little odd.
This week's highlights include Harriet Walker as Lady Shackleton and the timelessly beautiful green dress Edith wore on her date. She looked like the most glamourous peacock in London. Tune in Friday at 7 p.m. as season 4 continues or binge every season of Downton Abbey right now on GPB Passport.
Secondary Content
Bottom Content