Section Branding
Header Content
Downton Abbey Revisited: Season 3 Episode 6 (Stay in bed. Read books.)
Primary Content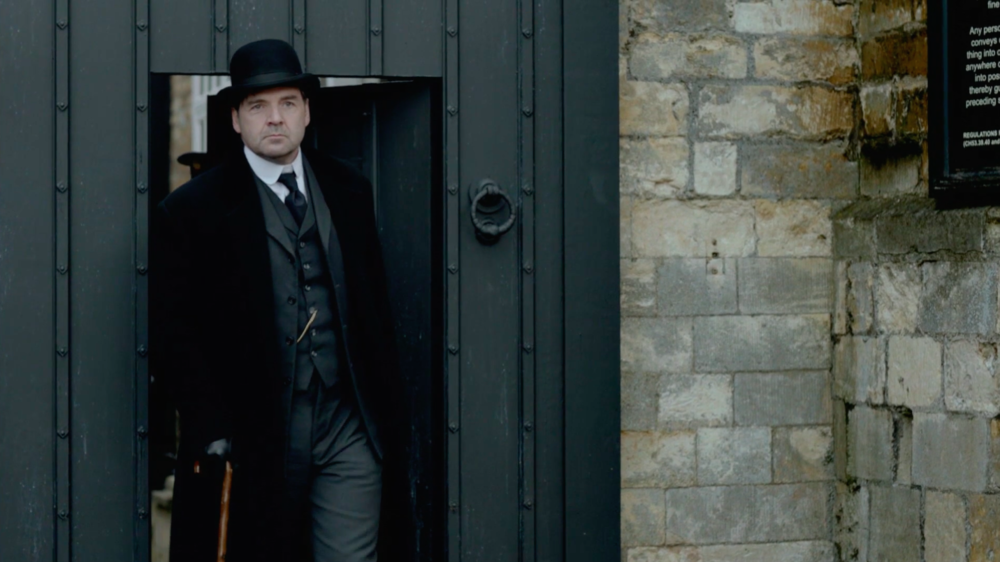 Rachel - Longtime Downton Fan
The world is moving on without Lady Sybil. For those (like me) who are always saddened (or, like me, traumatized) by her death, new storylines unfolding at Downton are a welcome sight. Let's jump right in!
Mr. Bates is back! Thank goodness, because each time I rewatch Season 3, the prison plots become even more tiresome to watch. But, as the Downton Abbey curse dictates, a happy Bates and Anna means misery is on the horizon. And downstairs, storms are brewing for both Thomas and O'Brien. Thomas is still enamored with Jimmy, something O'Brien cannot help but meddle with. She encourages Thomas to pursue Jimmy while insisting to Jimmy that he should put a stop to Thomas's uncomfortable behavior, leading to yet another instance where Thomas acts on his emotions and is rebuffed. Out of the entire Downton cast, Thomas was a character I never expected to ever have sympathy for, but from his involvement at the village hospital, his reaction to Sybil's death, and how he must cope with his feelings for Jimmy and for himself, I found myself rooting for him by Season 4 and especially by the end of Season 6. Did anyone else cheer during the movie when he finally found a potential romantic interest in the King's second valet? Because I definitely did, each time I saw it in theaters.
But Thomas isn't the only one who's struggling downstairs. Jimmy's disgusted but it's Alfred who must deal with a moral dilemma: does he report what he's seen Thomas do or not, especially when it could sway Ivy's affections towards him instead of Jimmy? Until the latter part of the episode, it's a challenge for the cast to tell that O'Brien is the one pulling the strings, but I love that her plans are exposed through a callback to Season 1 with "Her Ladyship's soap." Despite how vulnerable he feels, Thomas still knows how to play dirty and corners O'Brien at her own game. Truthfully, I have more fun watching these two as rivals rather than allies.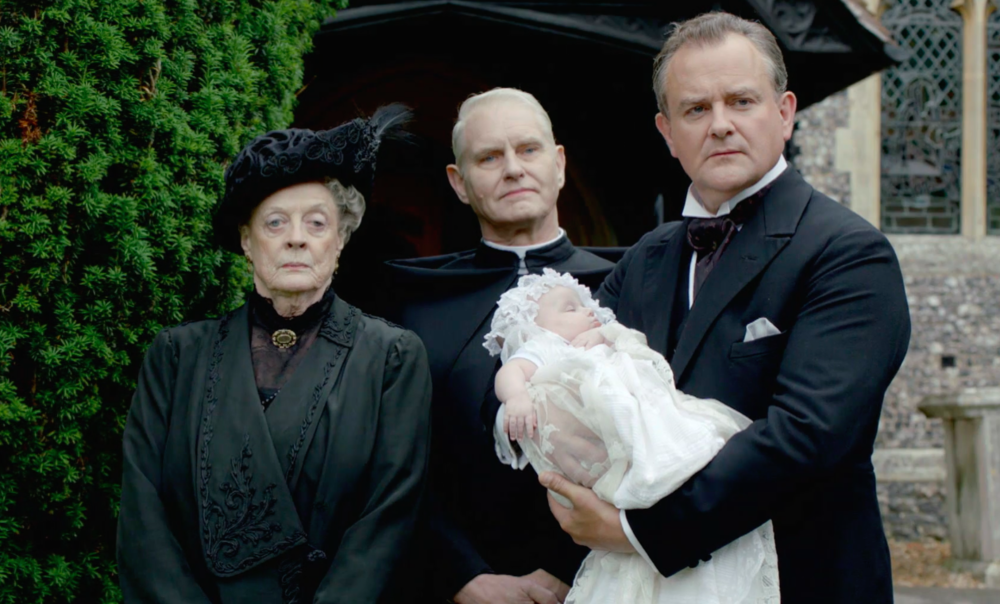 Upstairs, both Tom and Edith are moving forward with their professional lives as Mary and Matthew move ahead in their personal ones. I loved seeing Tom defend Cora's invitation to dinner when Kieran tries to refuse: no matter their differences in politics and religion, he won't be rude to his parents-in-law. Though Robert's clear discomfort during the Christening is priceless. But Violet is right: Tom's place is at Downton Abbey, in the role of agent to assist Matthew with his vision for the estate.
Meanwhile, Edith takes on a full-time writing job at Michael Gregson's paper, but that doesn't come without its own drama: from Gregson's clear romantic interest in her to Lady Rose MacClare, Violet's great-niece, who proves to be a handful. Rose is a clear example that the world is moving forward even without Lady Sybil, though she embraces the likes of affairs and nightclubs versus nursing and politics. She's a wonderful addition to the cast and sets up plenty of possible drama for Season 4 (and the final episode of Season 3, of course!). But now rewatching it, I find it fun to see Lily James as Rose, before her days at Disney, Netflix, and now Amazon with the summer release of The Pursuit of Love on Amazon Prime. It seems like she, like plenty of other Downton actors, are everywhere now, but Downton is where they got their start.
And with a successful (minor) operation for Mary, Rose's rescue from London, and keeping the authorities away from the annual Downton cricket match, a new future of leadership, old and new, looms on the horizon for Downton Abbey. Just long enough to see the Crawleys off to Scotland to visit Rose and her family, including a traditional ball, a fair for the staff at home, and a car ride none of us will ever forget.
The Season 3 finale of Downton Abbey airs Friday, June 4 at 7 p.m. on GPB TV. But you can watch it now, along with the entire series and plenty of other dramas from MASTERPIECE, on GPB Passport.
Kirk - Downton Newbie
The big event in last week's episode was, of course, Bates's release from prison. Finally! I was so happy to see his and Anna's emotional reunion and each time they appeared on screen together it brought a smile to my face. Their cottage was, as the kids would say (40 years ago), grody, but they managed to shabby-chic it up just in time to threaten O'Brien. More on that in a bit.
With Bates's return comes the obvious question of whether he will return to his former role at Downton, currently filled by Thomas (Mr. Barrow). Everyone seems to be dancing around the question for a lot of the episode, even though it's obvious that, yes. He absolutely will. But, Thomas decides to speed-run losing his job and any future prospects by finally making a move on Jimmy. For some reason, the entire sequence with the one group returning from the movies and Thomas sneaking into Jimmy's room gave me major Poirot vibes. Maybe it was the music, maybe I'm just obsessed with Poirot (I am absolutely obsessed with Poirot), but I wondered why they would choose to give that scene an atmosphere of "someone's about to be murdered." 
 
My heart broke for Thomas. Unexpected! I couldn't even get through that scene without muting the dialogue between him and Jimmy. Mr. Carson's "I know you didn't ask to be born a monster, but here we are. Pack your things and leave," was also pretty brutal. It was nice to see how many people had his back, though. Including Bates who had more reason than most to look the other way. The one question I had was, why on earth would O'Brien try to ruin someone who was just as capable of ruining her? I sincerely hope they will leave each other alone now.  
 
Upstairs, Matthew is still trying to overhaul the way the estate is run and Robert is still mad about it. He does seem like a genuinely kind man but he has an annoying way of making everything about him. And pouting. He's also upset about Edith finally taking the job at the newspaper. And Catholicism, still. After Branson takes over for Jarvis, he manages to convince Robert that his concern for their tenants is just as important in doing what they all agree needs to be done as Matthew's business sense. That seems to calm him down a bit.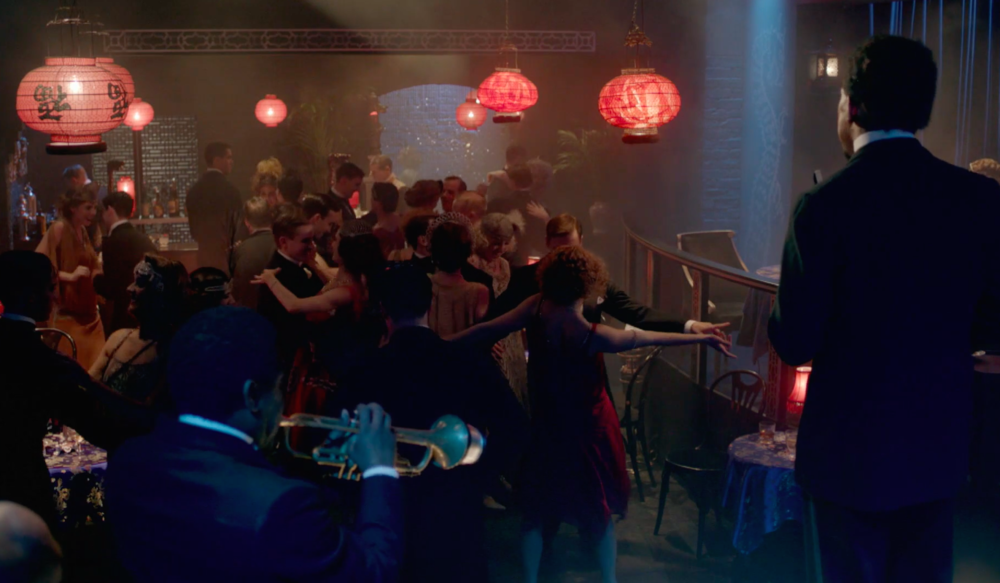 Edith seems to be getting on very well with her editor until she finds out that he's married. I don't know if his asylum story is true, but we'll see. I don't know if I can handle another Edith heartbreak so I'm going to keep my fingers crossed for her. She also has her hands full in London with her cousin Rose. I was a bit annoyed with Rose at first, but then I realized the scene in which they snatch her out of that jazz club may have been the first time I saw anyone on this show actually having fun. Can you imagine being a young, rich person during the Jazz Age, rotting away on some musty old estate? I say, good for her. I hope she escapes from Scotland too. 
 
This episode's highlight was the blink-and-you-miss-it Charles Ponzi joke. Touché, Mr. Fellowes. Tune in Friday at 7 p.m. as season 3 wraps up and don't forget you can finish the season, or the entire series, right now with GPB Passport.  
Secondary Content
Bottom Content