Section Branding
Header Content
Downton Abbey Revisited: Season Three Episodes Four and Five (Do I count as one of the girls?)
Primary Content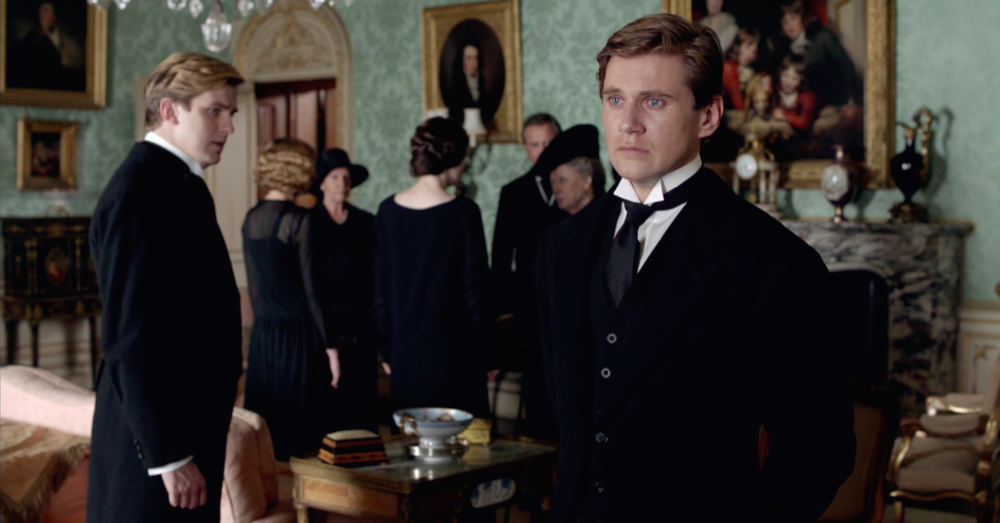 Rachel - Longtime Downton Fan
I'll get straight to the point: these episodes will always be the most difficult episodes of Downton Abbey for me to watch. My favorite character from the entire series is and has always been, Sybil (enough to don a replica of the harem pants and meet Allen Leech while wearing them). That said, let's go over the least painful parts of these episodes.
The downstairs staff is all in love with the wrong people and Mrs. Patmore seems to be the only one who can call them out on it. Then again, Mrs. O'Brien doesn't help matters, as she deliberately steers Jimmy towards Thomas, giving the latter false hope. Admittedly, this is the first episode I actually felt awful for Thomas (this becomes a running trend as the show goes on and an excellent example of character development for Downton's underbutler!). Not only does he have no idea Jimmy isn't interested in him in a romantic sense, but he's also one of the most affected by Sybil's death due to their work together at the hospital during World War I. I know the heartbreak and misunderstandings are coming, but it doesn't make it any easier to watch Thomas and Daisy both get their hopes dashed.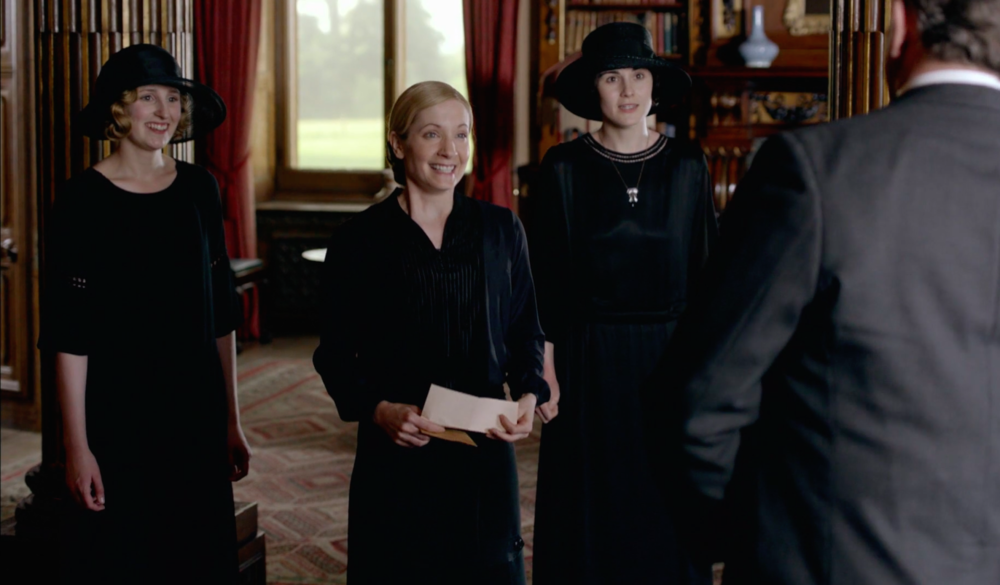 On another happy note, Mr. Bates' prison storyline is done and he's coming back to Downton! This was always the storyline that dragged on a bit too long for my taste. Granted, I believe Julian Fellowes needed a way to get Bates involved in the show and not disappear for 4 episodes during his sentence, but the blackmail and framing scenes were tiring (though it was interesting to see what the inside of an early 20th Century prison looked like, especially the similarities and differences from the prison seen in MASTERPIECE's Miss Scarlet and the Duke this season).
Meanwhile, Matthew tries to drag Robert and the rest of the family into the 20th Century (and as the show hints, with Tom's help) and Ethel tries to find her way in life as Mrs. Crawley's cook with questionable results.
But back to the overarching plot of these two episodes: Sybil's birth, Sybil's death by eclampsia, and how it both creates rifts in the family and brings people together.
Watching this for the first time, I remember being on the edge of my seat just hoping that it was going to be okay. But with consecutive rewatches, it's hard to ignore all of the warning signs: Dr. Clarkson's concerns, Sybil's confused rambles, and how dismissive Tapsell is regarding both. It's a rollercoaster of joy and despair as baby Sybbie is born and, in the middle of the night, Sybil succumbs to eclampsia. I maintain that this is still the most horrifying event to ever unfold on Downton Abbey, partly because of Jessica Brown Findlay's performance but also the performances by Allen Leech and Elizabeth McGovern. I remember when this episode came out, plenty of reviews commented on Maggie Smith's small wobble, but Tom and Cora at Sybil's bedside were awards-worthy. It's not just Sybil succumbing to eclampsia, it's watching her husband and her mother kneel powerless by her bedside to stop it.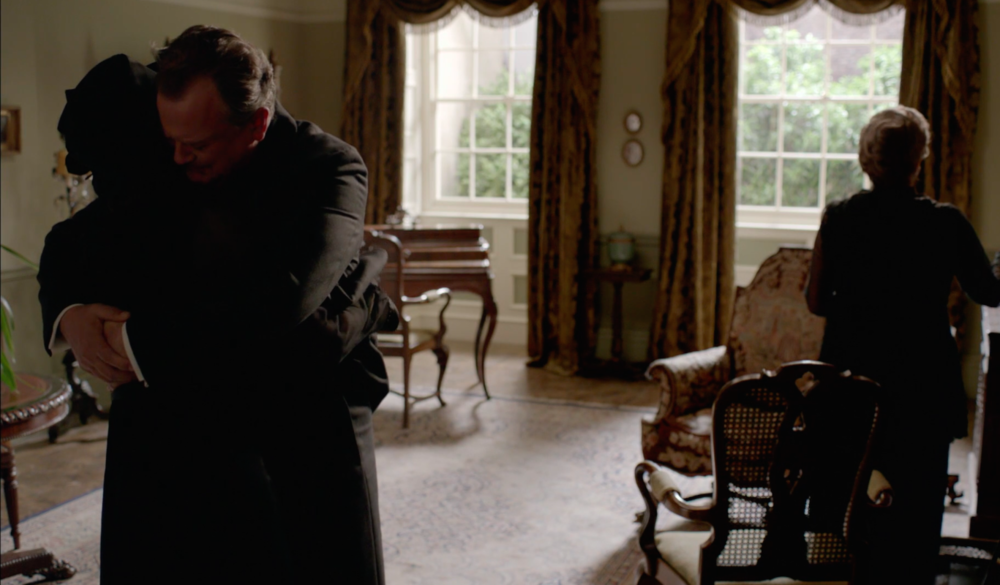 It also creates the biggest divide between Robert and Cora, at least until Richard E. Grant's Simon Bricker shows up in Season 5. Driven by anger and regret, it takes Violet, Isobel, and finally Dr. Clarkson's efforts to reunite them. I did cheer when none of the Crawley women walked out on Mrs. Crawley's luncheon, prepared and served by Ethel. Clearly, it's Robert's bubbling resentment at making a mistake by trusting Tapsell's advice that's targeted at Downton's former maid, but it's a glimmer of hope in otherwise two very depressing episodes. 
But if I had to choose a favorite moment, I'd choose the scene where Mary and Edith, for the first time, come together as sisters to honor Sybil's memory before her body is taken away. It's not the first time in the show that they put their differences aside to remember her and they definitely do not stay nice people throughout the series, but it's a moment of solidarity between the two squabbling sisters and a beautiful moment on the show.
Tune in Friday, May 28 at 7 p.m. to meet another member of the Branson family and the introduction of Lady Rose MacClare (played by Lily James, whose career has skyrocketed since her appearance on the show), who promises to shake up Downton Abbey upon Sybil's departure. And if you want to catch up on the Crawley family's visit to Scotland, you can watch the entire series right now on GPB Passport.
Kirk - Downton Newbie
Sybil died shortly after giving birth. It may have been avoided if Robert had listened to Dr. Clarkson instead of the celebrity misogynist he hired. But he didn't and Sybil died horribly in front of her entire family. Cora blames him and it does not seem like she's very interested in hiding that from anyone.    
The tension between the two is making an already terrible situation worse for everyone. Violet tells Robert that either they're going to have to work it out or one of them is going to have to leave the country for a while. Because politeness. She then decides to put it all to rest by having Dr. Clarkson visit to tell them that even if Robert had allowed Sybil to leave, the likelihood of her surviving was almost zero percent and that the trauma of a cesarian would have made her passing even more horrible. They finally got a chance to grieve the loss of their child together.   
Robert and Tom (poor Tom!) clash over Tom's insistence that his child will be both Irish AND Catholic. Robert is disgusted by this shocking revelation and he and his mother invite a clergyman friend to come to dinner and... bash Tom's religion to his face? I'm not sure where they were going with this honestly, but the rest of the family seems to have Tom's back.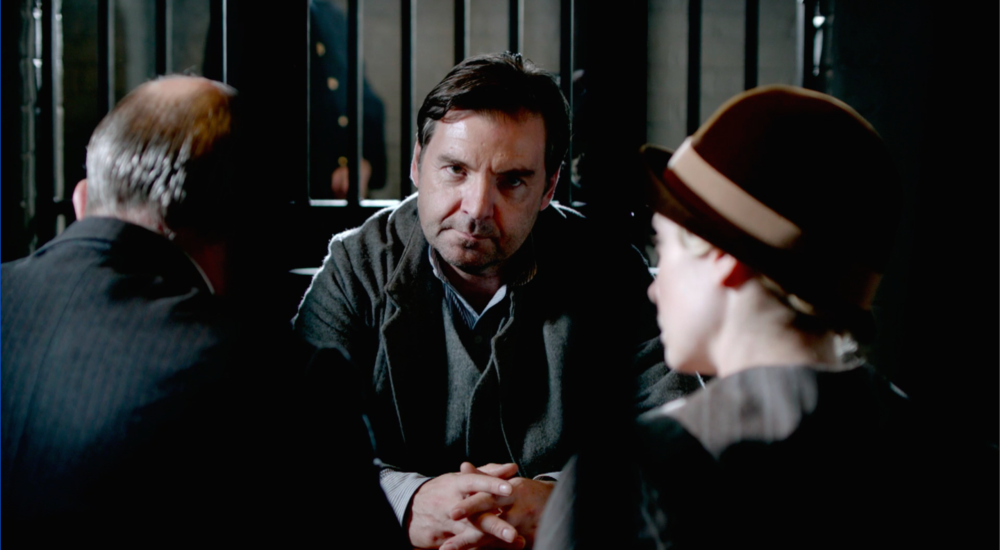 In less depressing news, Anna seems to have found evidence that will prove Bates' innocence, but it will take some trickery to get it out of a friend of Vera's who they believe would lie to keep him in jail. I think I knew that he would get out eventually, but this almost seemed too easy. And it was! Bates has some prison enemies who are plotting against him and attempted to make the witness change her story. This didn't work, thankfully, and everyone welcomes the news of Bates' eventual release. They all needed it after what they'd all just been through.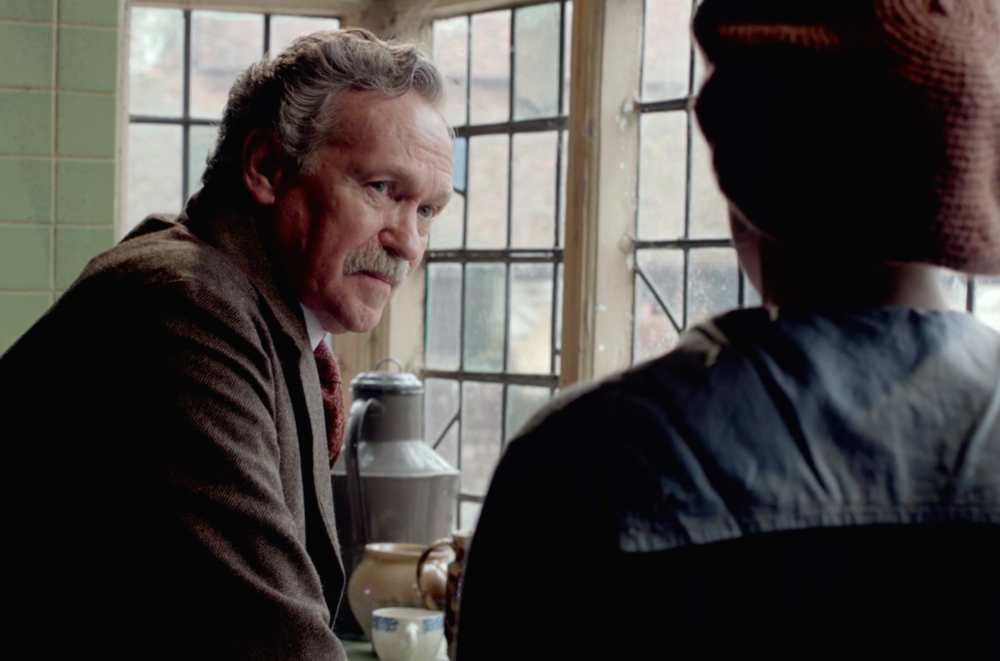 Elsewhere, Daisy is still crushing on the taller of the two footmen, who both seem to be crushing on the pretty new cook. On the plus side for Daisy, though, William's father wants to have her take over his farm. I'm not sure why she's so hesitant to accept his offer. Not that there's anything wrong with domestic work, but I'd think she would want to be her own boss. In the other Crawley kitchen, Ethel is determined to repay Isobel's kindness by becoming a decent cook. While staunch traditionalists Robert and Mr. Carson are outraged by the fact that she's even there and try to forbid any of the household women from involving themselves, the ladies seem much more willing to help the poor girl get her life back on track.  
Thomas and O'Brien are fun to watch but sometimes I wish they would just hold an old-timey boxing match instead of using their nice coworkers as pawns. In this last round, O'Brien brought a very good-looking bomb to a knife fight and Thomas went "Wow, shiny."    
This week's highlight is this exchange between Mary and Edith while sobbing over their sister's deathbed:   
Edith: Oh, Mary, do you think we might get along a little better in the future?    
Mary: I doubt it.   
Absolute perfection. Tune in Friday at 7 p.m. for more explosive Downton developments, and stream all the drama you can handle right now on GPB Passport. 
Secondary Content
Bottom Content