Section Branding
Header Content
What's New Next Week? February 25, 2021
Primary Content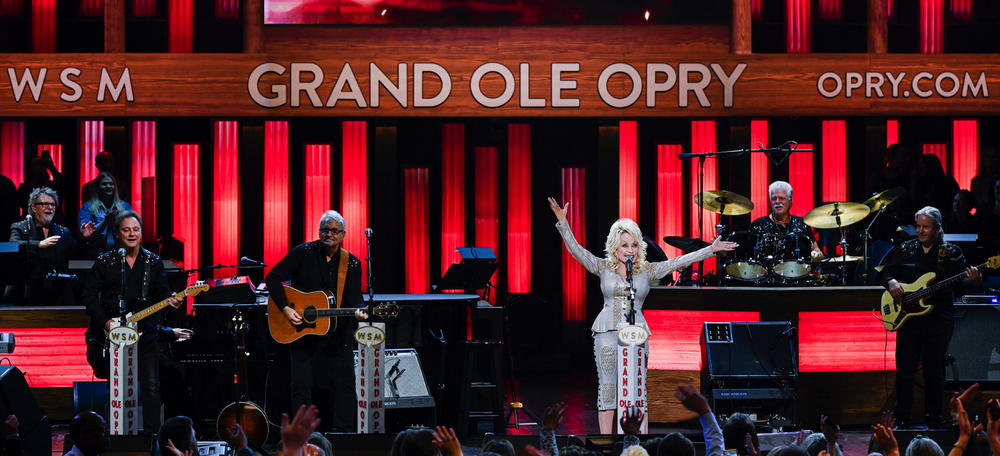 Next week, join us as we celebrate a music legend, groove to 50 years of funk and enjoy a powerhouse performance by an icon who's simply the best. Take a look below at what's coming up!
Dolly Parton & Friends: 50 Years at the Opry - Monday, March 1 at 7:30 PM
A celebration of the country music legend's 50 years as a member of the Grand Ole Opry, this special captures Dolly Parton delivering some of her biggest hits on one of the most iconic stages in the world. Featuring new interviews with Parton and guest appearances by some of her superstar friends.
Overcoming Anxiety, Depression, Trauma And Grief With Daniel Amen, Md And Tana Amen - Monday, March 1 at 9:30 PM
Psychiatrist Dr. Daniel Amen and his wife Tana Amen show you how to tame the hidden dragons that cause these problems to help you feel happier, more positive and more in control of your own emotions.
The Energy Paradox With Steven Gundry, Md - Tuesday, March 2 at 10:30 PM 
A step-by-step approach for tackling constant fatigue with nothing more than simple dietary and lifestyle changes. Dr. Gundry also exposes the sources of our low energy levels and challenges the conventional wisdom that's making this "energy crisis" worse. 
Tower of Power: 50 Years of Funk and Soul - Wednesday, March 3 at 10 PM 
Groove to the signature sounds of the iconic soul-funk-R&B band, still playing to "Souled Out" crowds as they tour the world. From their 1970 record East Bay Grease to today, five decades later, the band has provided the soundtrack for generations.
It's What's Happening, Baby - The 60s - Saturday, March 6 at 7 PM 
For the first time in over 50 years on Public Television, featuring over a dozen iconic artists singing some of the greatest hits of all time, including Ray Charles, Dionne Warwick, The Righteous Brothers, Diana Ross & The Supremes and many more! 
Tina Turner: One Last Time - Saturday, March 6 at 11 PM 
Join one of the best-selling recording artists of all time for her unforgettable concert filmed at London's Wembley Stadium in 2000. The powerhouse performer blasts out hit after hit from her four-decade career.
Secondary Content
Bottom Content