Section Branding
Header Content
The Georgia Storytellers, Singers And Sanctuaries Among Those Congregated In "The Black Church"
Primary Content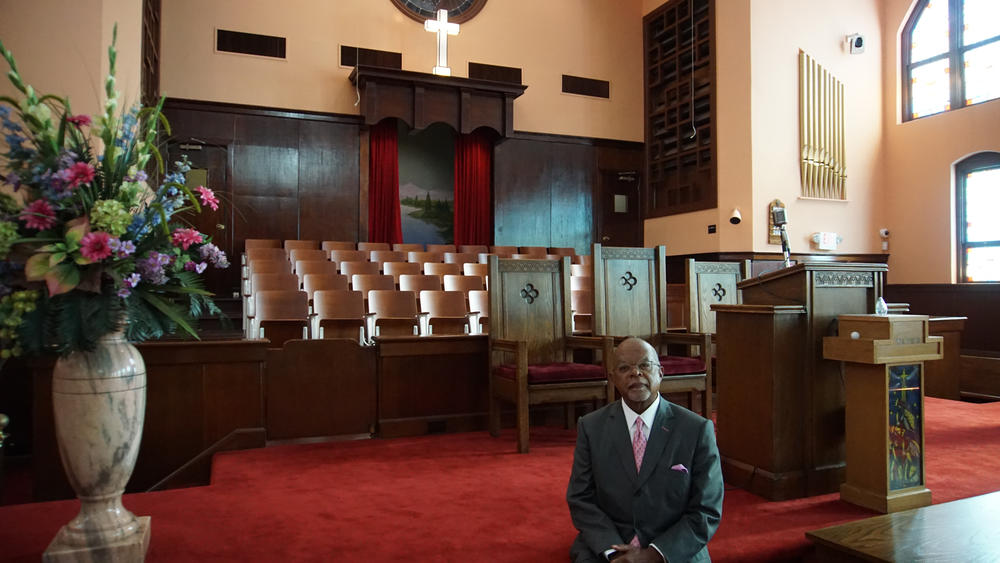 Henry Louis Gates, Jr. hosts tonight's two-part series "The Black Church," but Georgia is very much a co-star.
It begins where many enslaved people were first brought to the United States from Africa: Sapelo Island, Georgia.
It comes to life to the sounds of everyone from Augusta's renowned soprano Jessye Norman and Atlanta hip-hop quartet Goodie Mob to that same city's Patrice E. Turner, Director of Worship & The Arts at Ebenezer Baptist Church.
And over the course of its four hours, the cameras swing to no less than five churches - First African Baptist Church (Savannah), First African Baptist Church (Sapelo Island), First Congregational Church (Atlanta), Historical Ebenezer Baptist Church (Atlanta), Ebenezer Baptist Church (Atlanta) - a college (Morehouse, in Atlanta); a plantation (Chocolate Plantation, on Sapelo Island); and a cemetery (Behavior Cemetery, also on Sapelo Island) across the state.
Among those telling the sweeping, spiritual journey of the Black church's four centuries in this country are Charlayne Hunter-Gault - one of the first Blacks to attend the University of Georgia, in Athens. Professor Lerita Coleman Brown of Decatur's Agnes Scott College and Dwight Andrews of Atlanta's Emory University weigh in. There's some compelling footage of Atlanta's fallen civil rights pioneer C.T. Vivian, and the late Bishop Eddie Long on homosexuality.
(And no disrespect to the former mayor and U.N. Ambassador, but was that a younger Andrew Young we spotted harmonizing alongside a SNCC Freedom Singer?)
Then there is one of the most riveting contributions - a real Black History Moment, if you will - when U.S. Senator and Senior Pastor of Ebenezer Baptist Church Raphael Warnock pays what he deems long-due credit to activist and theologian Prathia Hall.
While some know it was gospel giant Mahalia Jackson who nudged Martin Luther King, Jr. to reprise the "I Have A Dream" refrain she had heard him say before at his now-legendary March on Washington speech in 1963, Warnock recalls it was at a much smaller meeting in Terrell County, Georgia, in 1962, where the phrase apparently first struck the icon's ear.
During the gathering Hall was saying aloud what she hoped from God, and kept saying "I have a dream." As they were leaving, Warnock said, King told Hall that he liked the way she said it and was going to use it.
So "before it was Martin's dream," Warnock recalls, "it was Prathia's prayer."
Further proof - to borrow from "The Black Church's" subtitle - that Georgia, this is very much your story. This is your song. 
"The Black Church: This Is Our Story, This Is Our Song" airs tonight from 9 p.m. to 11 p.m.; and Wednesday from 9 p.m. to 11 p.m. .
Secondary Content
Bottom Content