Section Branding
Header Content
What's New Next Week? January 14, 2021
Primary Content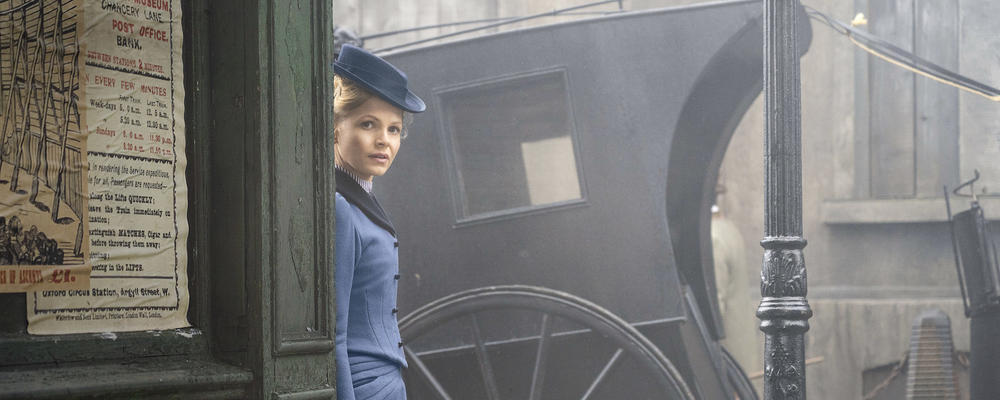 Next week on GPB, we welcome a Victorian PI to the Sunday Masterpiece line-up, learn what freedom feels like from a few American icons and see what shaped Joe Biden into the man he became. Take a look below at what's coming up!
Miss Scarlett and the Duke on Masterpiece - Sunday, January 17 at 8 PM
Go on the case with private eye Eliza Scarlet, Victorian England's first-ever female sleuth, as she solves crimes – and sometimes flirts – with her partner and childhood friend, Detective Inspector William "The Duke" Wellington.
Inside the Mind of Agatha Christie - Sunday, January 17 at 10 PM
Discover what made the world's most successful crime writer tick. Clues from Christie's personal archive and interviews with family and scholars provide new insights into the author who continues to delight readers across the globe.
American Masters: How It Feels to Be Free - Monday, January 18 at 9 PM
Explore the lives and trailblazing careers of six iconic African American entertainers—Lena Horne, Abbey Lincoln, Nina Simone, Diahann Carroll, Cicely Tyson and Pam Grier—who changed American culture through their films, fashion, music and politics.
Finding Your Roots: Season 7 - Tuesday, January 19 at 8 PM
In the season premiere, Henry Louis Gates, Jr. discovers the privileged lineages that claim actor Glenn Close and director John Waters as descendants, introducing ancestors who are as bold and independent as they are.
Frontline: President Biden - Tuesday, January 19 at 10 PM
Learn the story of how crisis and tragedy prepared Joe Biden to become America's next president. Those who know him best describe the searing moments that shaped President-Elect Biden and what they reveal about how he will govern.
 
Secondary Content
Bottom Content