Section Branding
Header Content
What's New Next Week? October 1, 2020
Primary Content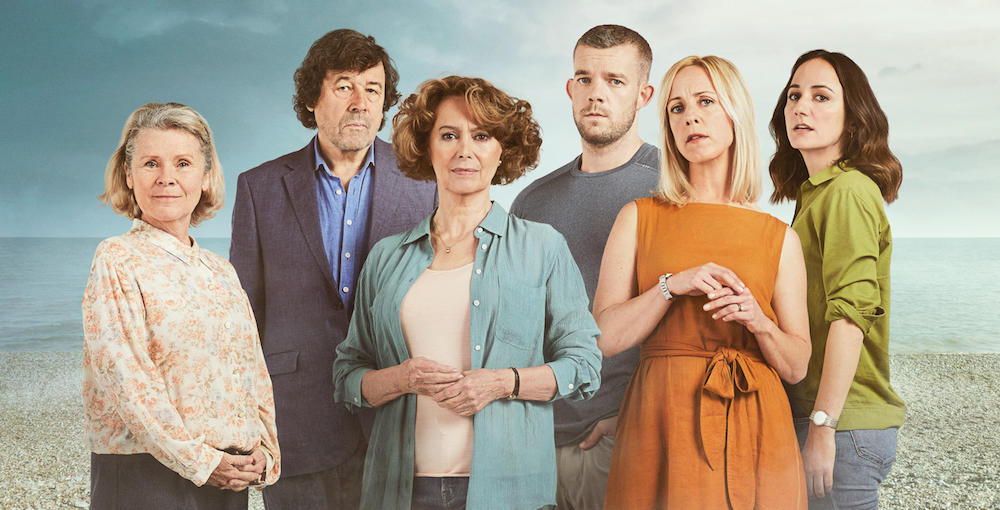 Next week, GPB brings you two new dramas sure to add a thrill to your Sunday nights. We'll also hear about a real-life Georgia mystery from the AJC, learn about efforts to get out the Latino vote this November and follow an investigation by FRONTLINE and the AP into the broken medical supply chain. Take a look below at what's coming up!
Flesh and Blood on Masterpiece - Sunday, October 4 at 9 PM
Enjoy an unconventional thriller about the perils of late-life romance. The lives of three adult siblings are disrupted when their recently widowed mother declares she's in love with a new man.
COBRA - Sunday, October 4 at 10 PM
Follow the British Prime Minister and his Cabinet Office Briefing Room A (COBRA) committee, comprised of leading contingency planners and senior politicians, as they navigate the difficulties in overcoming a major national crisis.
Tell Me More with Kelly Corrigan - Monday, October 5 at 10 PM
Enjoy an intimate and heartfelt interview series hosted by four-time New York Times bestselling author Kelly Corrigan, who conducts candid conversations with influential leaders in their fields.
The Imperfect Alibi - Tuesday, October 6 at 8 PM
A South Georgia couple were killed in church 35 years ago, and a man sits in prison convicted of their murder. Is he the right guy? If not, who is? Journey with us as a single journalist sheds light on a case many believed was over, settled, solved.
Latino Vote: Dispatches from the Battleground - Tuesday, October 6 at 9 PM
Get an inside look at the high-stakes effort to get out the Latino vote in this year's election. Political candidates are focused on maximizing turnout and support from Latinos, poised to be the largest non-white voting bloc.
FRONTLINE: America's Medical Supply Crisis - Tuesday, October 6 at 10 PM
Why was the U.S. left scrambling for critical medical equipment as the coronavirus swept the country? FRONTLINE and the Associated Press investigate the fragmented global medical supply chain and its deadly consequences.
The Hispanic Heritage Awards - Tuesday, October 6 at 11 PM
Celebrate the recipients of the annual Hispanic Heritage Awards. The evening includes performances and appearances by some of the country's most celebrated Hispanic artists and visionaries.
Secondary Content
Bottom Content