Section Branding
Header Content
What's New Next Week? September 17, 2020
Primary Content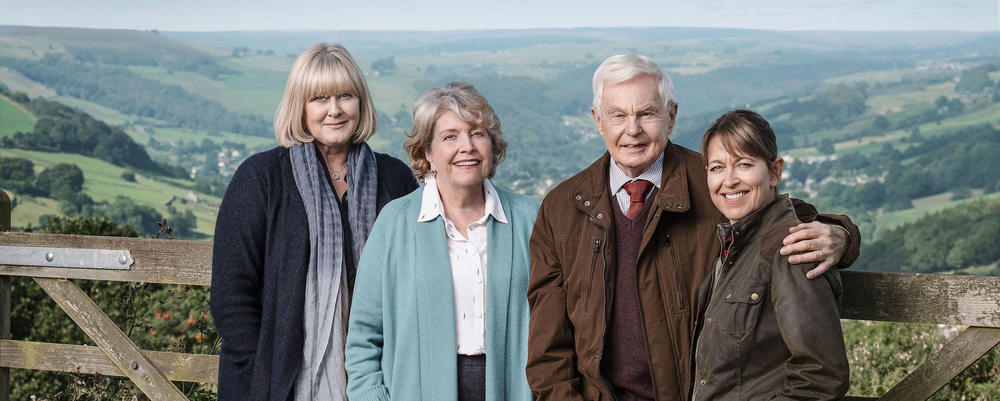 Next week, a beloved series about second chances returns for an all-new season, never-before-seen in the U.S., we meet a child-healer from Australia, FRONTLINE breaks down the choice we'll make at the ballot box this year and NOVA traces the history and impact of perhaps the greatest inventions of all time. Take a look below at what's coming up!
Last Tango in Halifax: Season 4 - Sunday, September 20 at 8 PM
The beloved series returns for its fourth full season in the U.S. As they enter their seventh year of marriage, Alan and Celia settle into a lovely new home, but they aren't seeing eye to eye. Clashing politics, a new job and other distractions create tension in the household. Meanwhile, Celia's daughter Caroline gets emotionally embroiled at work, while up at the farm, Gillian faces trouble with a giraffe! Into all this flies Alan's brother Ted, but he only bought a one-way ticket. 
POV: In My Blood It Runs - Monday, September 21 at 11 PM
Peek into the life of Dujuan, a 10-year-old Aboriginal boy. Dujuan is a child-healer and a good hunter and speaks three languages. But he is failing in school and facing increasing scrutiny from welfare authorities and the police.
FRONTLINE: The Choice 2020 - Tuesday, September 22 at 9 PM
FRONTLINE investigates the lives and characters of Joe Biden and Donald Trump as they compete to be president. Those who know them best reveal key moments that made both men and shape how they would lead America through a time of crisis.
NOVA: A to Z - Wednesday, September 23 at 9 PM
Writing and printing are perhaps the greatest inventions of all time, changing the course of human history through the spread of ideas. In this two-part series, NOVA explores how writing began and reveals the astonishing origins of our own alphabet. Then, researchers investigate the origins of the printing press, which kicked off the Industrial Revolution and led to swift technological advancement and the expansion of cultures. 
Secondary Content
Bottom Content