Section Branding
Header Content
Share Your Story With "PBS American Portrait"
Primary Content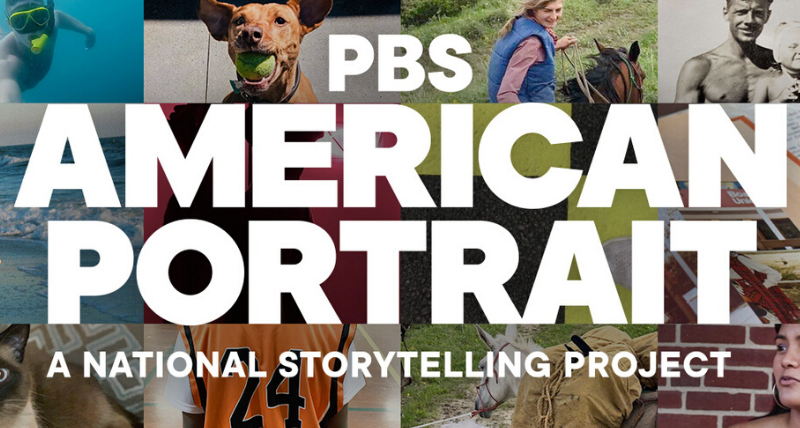 GPB invites you to be a part of PBS American Portrait! PBS American Portrait is a national storytelling project which invites America to participate in a national conversation about what it really means to be an American today. A digital-first initiative, PBS American Portrait begins as a platform for people to share photos, videos, and text submissions to capture the state and spirit of our nation. As PBS' most ambitious initiative to date, the project is envisioned to encompass publishing, short-form content, classroom engagement, a web miniseries, public art installations, live events, and a documentary series on PBS stations airing in January 2021.
WYSIWYG: EMBEDDED VIDEO
We are a country going through a difficult time. In addition to the pandemic brought on by COVID-19, America is grappling with the impact of racism in our communities, job insecurity, and more. While many people have shared powerful messages through PBS American Portrait over the last few months, the Georgia narrative isn't complete without you!
WYSIWYG: EMBEDDED VIDEO
Now is the time to share stories about what YOU are feeling and experiencing. Perhaps you want to tell the world what you want to do when the coronavirus pandemic is over. Or maybe you want to share what your family looks like, what a day's work is like, or how you spend a Saturday night. What would you like to say at this very moment? Share a vision of the society you want to see. What we are living through is one more part of the American experience. And PBS American Portrait would not be complete without your voice in it.
WYSIWYG: EMBEDDED VIDEO
If are willing to post your own story, or ask people in your network to submit, here are some things to know:
· Participants can be located anywhere in the United States.
· Stories, once uploaded, will live on the online story-telling platform.
· Submissions might be included on other PBS American Portrait platforms, including featured collections, on PBS American Portrait social media, PBS social media, and PBS affiliate social media (including Georgia Public Broadcasting's social platforms!), or the documentary series slated to broadcast on PBS in January 2021.
WYSIWYG: EMBEDDED VIDEO
How to Participate in Five Easy Steps:
Choose one of the 16 prompts on the website and think of how you will answer it as it relates to your identity.
Create a 20-60 second self-recorded video answering the prompt. There's no need to introduce yourself on the video, simply start recording yourself with the answer to your selected prompt. Additionally, you may submit a photo or a plain text story instead.
Upload to the website - this will require you to register your email. Feel free to check out the how-to video below. Please note: Do not email your video or send it as an attachment. It must be uploaded to the platform.
You will receive a link to your story once you have uploaded it to the site. Feel free to share your story on your social media page(s) and nominate a friend, family member, or colleague whose answers you'd like to see.
How-to Video for for American Portrait from GPB on Vimeo.
Share your story, help us illustrate what it truly means to be American, and be sure to follow GPB and PBS American Portrait for more coverage and events to promote the initiative. You can follow us on Facebook, Twitter, and Instagram as we begin to share your stories and you can follow PBS American Portrait on Facebook, Twitter, Instagram, and with the hashtag #AmericanPortraitPBS . Two television specials prior to the documentary series will air in 2020, including In This Together: A PBS American Portrait Story (already available to watch online) and Family Of Us: A PBS American Portrait Story, airing on GPB-TV on Sunday, August 2 at 10:30 p.m. Additional virtual screenings and engagement will be posted, as made available, on our Community page.
WYSIWYG: EMBEDDED VIDEO
Secondary Content
Bottom Content