Section Branding
Header Content
What's New Next Week? April 16, 2020
Primary Content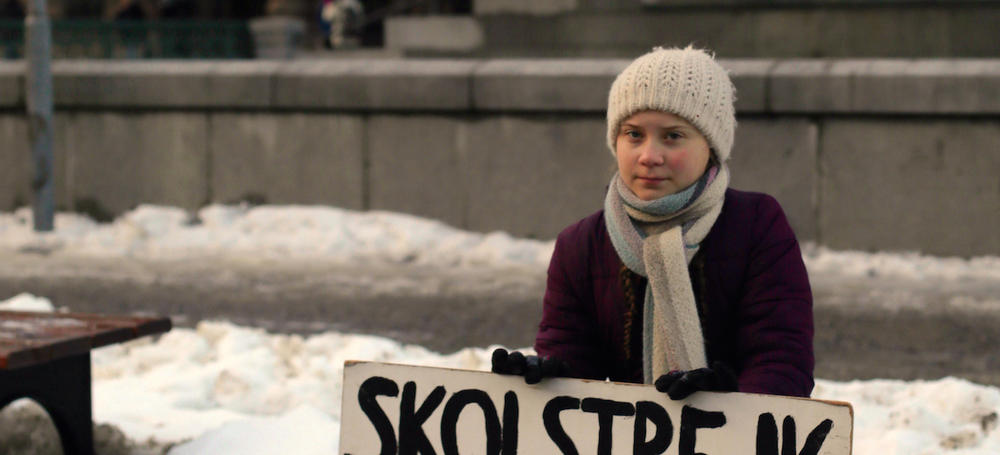 Next week, FRONTLINE investigates the government response to the coronavirus pandemic, we get the facts on climate change, and Georgia Outdoors host Sharon Collins answers your questions live on Facebook. Take a look below at what we've got coming up!
WYSIWYG: EMBEDDED VIDEO
Independent Lens: The Hottest August - Monday, April 20 at 10 PM
Listen as ordinary New Yorkers attempt to answer the question "What were you doing while the planet burned?" During one sweltering month in 2017, they discuss the biggest issues they face, from climate change to skyrocketing rents to mass shootings.
WYSIWYG: EMBEDDED VIDEO
American Experience: The Man Who Tried to Feed the World - Tuesday, April 21 at 8 PM
Explore the life of 1970 Nobel Peace Prize winner Norman Borlaug, who tried to solve world hunger. He rescued India from a severe famine and led the "Green Revolution," estimated to have saved one billion lives. But his work later faced criticism.
WYSIWYG: EMBEDDED VIDEO
FRONTLINE: The Coronavirus Pandemic - Tuesday, April 21 at 9 PM
A special report on the government response to the coronavirus and the human toll. The two-part special investigates the federal response versus Washington State, the outbreak's epicenter; and in the Midwest, how the outbreak impacts poor children.
WYSIWYG: EMBEDDED VIDEO
Climate Change: The Facts - Wednesday, April 22 at 8 PM
Scientists explore the impact of climate change and what could happen if global warming exceeds 1.5 degrees. Discover how the latest innovations and technology are posing potential solutions and what individuals can do to prevent further damage.
WYSIWYG: EMBEDDED VIDEO
H2O: The Molecule that Made Us - Wednesday, April 22 at 9 PM
Discover how water underpins every aspect of our existence. Find out how our success is intimately connected to our control of the molecule, but that the growth of our civilizations has also created a dangerous dependence on this precious resource.
WYSIWYG: EMBEDDED VIDEO
The upcoming episode of Georgia Outdoors is all about deer. In this sneak peek, host Sharon Collins meets Lucy, a deer that's full of personality. She also learns about University of Georgia Warnell School of Forestry and Natural Resources' involvement with deers all around the world.
Join Sharon for a Facebook Live chat from her home next Tuesday April 21st at 5:30 pm. She'll give a sneak preview of two upcoming shows and will share her favorite moments from the Ossabaw episode. She'll also respond to your comments and questions.
Secondary Content
Bottom Content