Section Branding
Header Content
Support Your Community with GPB's #myGAneighborhood Campaign
Primary Content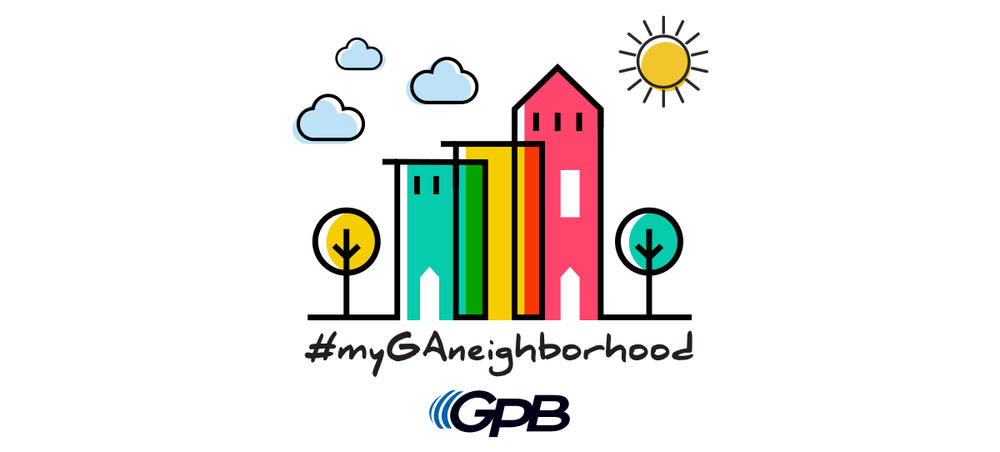 How do we stay connected to those around us while still following social distancing guidelines? 
In a time when it's difficult to take part in normal face-to-face interactions with our friends, family, co-workers and others in our surroundings, it's easy to feel isolated.  That feeling can be compounded by a sense of helplessness in making a contribution to the welfare of others. However, what may seem like a small gesture of support and encouragement can mean more to someone now than we can imagine.
I moved about a year ago, and I'm still meeting my neighbors in the condominium complex. Over this past weekend, while walking my dog, I met a woman wearing a surgical mask. I thought nothing of it, but she felt the need to explain that she's taking as many precautions as possible because she works at a hospital. When I asked where, she explained that both she and her husband are employed at Piedmont Hospital in Atlanta, and she is part of the COVID-19 response team.
Only days before, throughout the complex, I began seeing a child's handmade signs that express gratitude to healthcare workers. The image of a sign and the gravity of its message, "Thank you healthcare workers for risking your lives for us every day," really sank in as she stood before me.  I thanked her profusely for the work she's doing, and she responded that she was just doing her job. I can't imagine what a day on the job is like for her and her husband, and I instantly felt the desire to offer them some type of support.
Ironically, our meeting helped to personally illustrate the importance of the launch of GPB's #myGAneighborhood campaign to me. As part of our mission, GPB strives to connect communities throughout Georgia. Our goal for the #myGAneighborhood campaign is to share how people are coming together in creative ways to support their communities and show solidarity in a time of uncertainty.
Whether you're sending positive thoughts with chalk art messages on your sidewalks and streets, leading a neighborhood activity or carrying out a good deed for neighbors in need, we want to hear from you.
To find out how to participate, visit gpb.org/neighborhood
We'll be tracking submissions and sharing some of our favorites on our social media platforms and in special television segments.
Good luck, and we hope you'll feel inspired.
Secondary Content
Bottom Content