Section Branding
Header Content
It's Time For Romance, Mystery, And Mayhem Across The Pond This Winter On GPB
Primary Content
Chilly weather means it's an opportune time for two things: a hot cuppa and a new lineup of British dramas and comedies that will transport you to the U.K. From busy production offices in London to the sprawling beach of the fictional Sanditon seaside town, here's your first look at our newest shows on Saturdays and Sundays this season.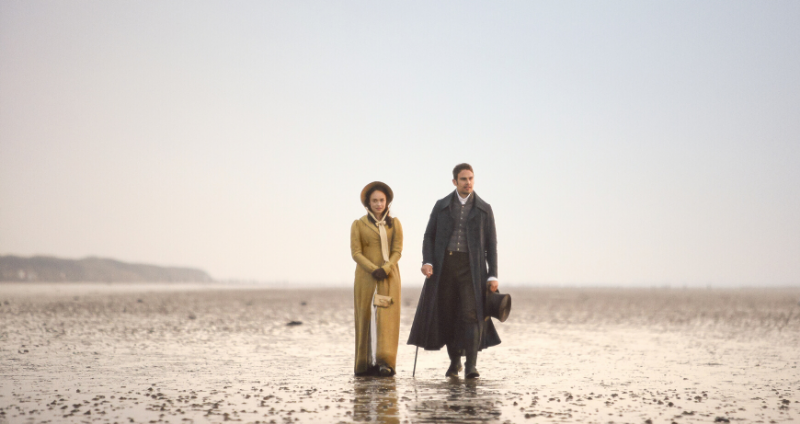 The wit and wisdom of Jane Austen comes to MASTERPIECE this season in a brilliant adaptation of her last, unfinished novel. Sanditon will follow the journey of the lively Charlotte Heywood (Rose Williams, Reign), whose fateful encounter with Tom Parker (Kris Marshall, Death in Paradise) and his wife traveling home to the up-and-coming seaside resort Sanditon will change her life forever. As the Parkers take Charlotte under their wing, she becomes indoctrinated into the social hierarchy of the upper class and romantic intrigue in the form of Tom's enigmatic brother, Sidney (Theo James, Downton Abbey). With only 11 chapters ever written, the show takes Austen's original material in a fresh, new direction, different than any previous Austen adaptation, including those created by Sanditon screenwriter Andrew Davies (Pride and Prejudice). Full of the will-they-or-won't-they between Charlotte and Sidney and critiques of Britain's class system, Sanditon possesses all the familiarity of Jane Austen's classic themes but with an unpredictable ending. Sanditon premieres Sunday, January 12 at 9 p.m. with two back-to-back episodes. Can't wait for the next episode? All of Sanditon will be available for streaming on GPB Passport on January 12!
WYSIWYG: EMBEDDED VIDEO
However, Sanditon is not the only place primed for an epic love story full of twists and turns. This season, MASTERPIECE will also take you to Howards End in a new adaptation of E.M. Forster's classic tale of two sisters who must navigate their lives and love in an ever-changing world. The story follows Margaret (Hayley Atwell, Captain America: The First Avenger) and Helen (Philippa Coulthard, Secrets & Lies), the half-German Schlegel sisters as they integrate themselves in two very different families: the prestigious, self-made Wilcoxes, including businessman Henry Wilcox (Matthew Macfayden, Pride and Prejudice), and the struggling Basts, as bank clerk Leonard (Joseph Quinn, Les Misérables and Dickensian) has fallen on hard times at work and at home. Legend Tracey Ullman rounds out the cast as Aunt Juley, who tries to keep the Schlegel girls on the straight and narrow after Margaret is set to inherit Howards End, the Wilcoxes ancestral home. Howards End premieres Sunday, January 12 at 8 p.m.
WYSIWYG: EMBEDDED VIDEO
Sundays this season are rounded out with new mysteries set in early-20th Century Austria. Featuring a British and Austrian cast, Vienna Blood explores the unlikely partnership between English doctor Max Liebermann (Matthew Beard, The Imitation Game), a student of Sigmund Freud, who assists Austrian Detective Oskar Rheinhardt (Jürgen Maurer) in solving a series of disturbing murders throughout the city. Based on the Liebermann novels by Frank Tallis, the show focuses on questions of mental health and growing anti-semitic thoughts towards Max's family as the duo solves three cases each more harrowing than the last.
Sound similar to a MASTERPIECE Mystery favorite? If Vienna Blood reminds you of another popular detective duo based in London, there's good reason: screenwriter Stephen Thompson has also worked on Sherlock. Vienna Blood premieres Sunday, January 19 at 10 p.m.
WYSIWYG: EMBEDDED VIDEO
o round out our winter premieres, we've saved the funniest for last! Downton Abbey's Hugh Bonneville is back on GPB as Ian Fletcher, the newly-appointed Head of Values for the BBC in our new Saturday night Britcom, W1A. After Fletcher's success in promoting the 2012 London Olympics, he's brought into the mayhem of running a broadcast company and the colorful cast of characters who bring the best in television, news, and radio to citizens of the U.K. It's a workplace comedy that examines the everyday events at the broadcasting house, including handling interns, pitching questionable programs, making sure the senior members of staff are well-prepared for both the arrival of Prince Charles, and the delicate handling of competing co-hosts. Narrated by David Tennant and with cameo appearances from real BBC talent and public figures, W1A premieres Saturday, January 11 at 10 p.m. with two back-to-back episodes.
W1A - January 11th on GPB V1 from GPB Creative on Vimeo.
From the streets of London past and present to relaxing resorts, our upcoming season of British TV will assuredly have you fantasizing about walking in the footsteps of Charlotte Heywood, Margaret Schlegel, and Ian Fletcher for yourself. And you're in luck: whether it's the charming town of a Jane Austen novel or the grandeur of Downton Abbey's Highclere Castle, we'll be giving a few GPB members the chance to step into the shoes of their favorite comedy and drama characters with our exclusive tour of England this year! To The Manor Born is an exciting adventure in partnership with Transcendent Travel taking place August 10-16, 2020. We'll be taking you to the filming locations of Downton Abbey, Poldark, Wolf Hall, Doc Martin, and more. From the seaside town of Port Isaac to historic Bath, the setting of Jane Austen's Northanger Abbey and Persuasion, this trip is a dream come true for British TV fans and travel junkies alike. Learn more about the itinerary and how to book your spot on our website.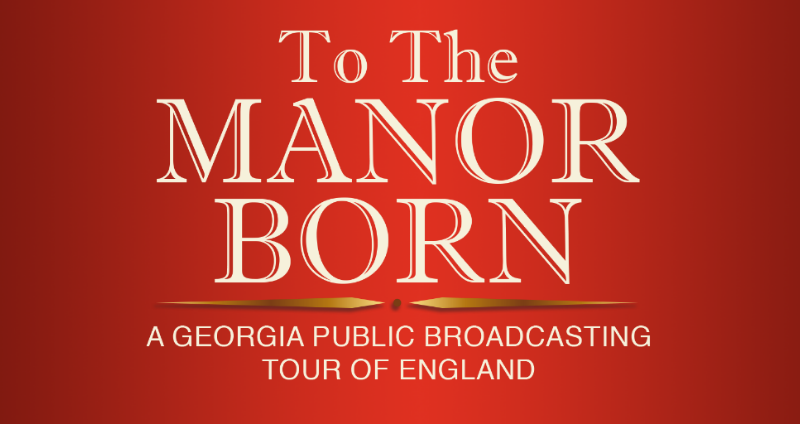 Secondary Content
Bottom Content