Section Branding
Header Content
What's New Next Week? January 2, 2020
Primary Content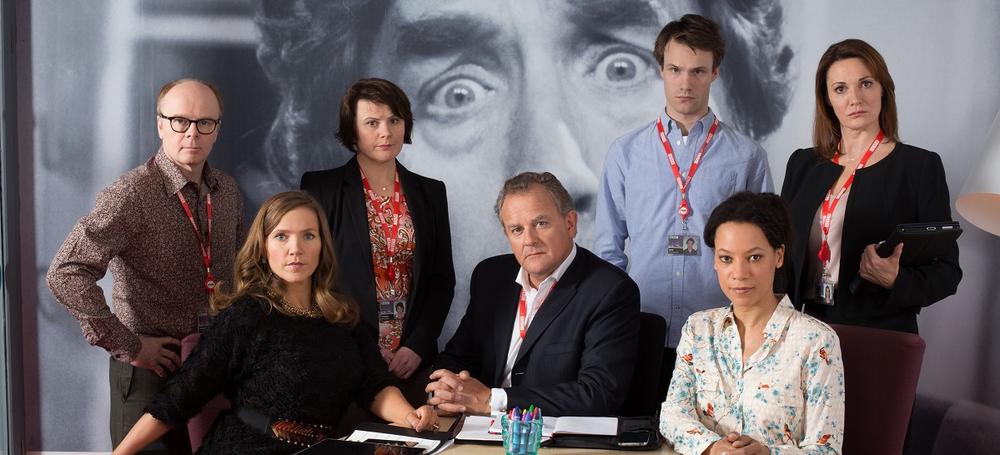 Next week, GPB welcomes back a few viewer favorites, celebrates a comedy legend and adds a hilarious new Britcom to our lineup. The lead actor sure does look familiar…  Don't forget there are now TWO new ways to enjoy GPB TV. Stream us live 24/7 by visiting gpb.org/live and, if you're a YouTube TV subscriber, you can now find us there! Click here to learn more about our streaming options.
W1A – Saturday, January 11 at 10 PM
Downton Abbey's Hugh Bonneville stars as Ian Fletcher, the BBC's new Head of Values, in the latest addition to our Saturday night Britcom block from the BBC, about the BBC.
Antiques Roadshow: Winterthur Museum – Monday, January 6 at 8 PM
Experience an all-new season of exceptional items appraised at distinctive, historic venues across the country, kicking off from the stunning grounds of Winterthur Museum, Garden & Library with a heartwarming valuation of a $125,000 family treasure.
American Experience: Joseph McCarthy – Monday, January 6 at 9 PM
McCarthy chronicles the rise and fall of Joseph McCarthy, the Wisconsin senator who led a Cold War crusade against Communists. His zealous campaign to root out those he viewed as enemies of the state would test the limits of American decency and democracy.
Finding Your Roots: Homecomings – Tuesday, January 7 at 8 PM
Henry Louis Gates, Jr. helps actor Sterling K. Brown, comedian Sasheer Zamata and musician Jon Batiste discover the unexpected places their ancestors called home, providing new insight into the people and places that made them who they are today.
WYSIWYG: EMBEDDED VIDEO
Dave Chappelle: The Mark Twain Prize – Tuesday, January 7 at 9 PM
Comedian, actor, writer and producer Dave Chappelle receives the 22nd annual Mark Twain Prize for American Humor from the John F. Kennedy Center for the Performing Arts with an intimate hybrid of documentary film and star-studded gala performance chronicling his extraordinary life and career. Participants include Common, Bradley Cooper, Morgan Freeman, Trevor Noah, Jon Stewart, Keenan Thompson and others.
FRONTLINE: Targeting El Paso – Tuesday, January 7 at 10:30 PM
Learn how El Paso became Trump's immigration testing ground and then the target of a white supremacist. Through interviews with border patrol agents, militias, local advocates, and migrants, get the inside story from the epicenter of the border crisis.
Nature: The Whale Detective – Wednesday, January 8 at 8 PM
A filmmaker investigates his traumatic encounter with a 30-ton humpback whale that breached and just missed landing on him while he was kayaking. What he discovers raises far bigger questions about humans' relationship with whales and their future.
Earth's Great Seasons – Wednesday, January 8 at 9 PM
This documentary celebrates the spectacular seasons that transform the planet each year, exploring the opportunities and challenges presented by each season and how nature survives in the changing conditions.
Samantha Brown's Places to Love – Saturday, January 11 at 6:30 PM
For over 15 years, Samantha Brown has traversed continents, experienced culture, and tasted adventure applying her singular brand of warmth and inclusion along the way. Now, she joins the public television family, seeking out the little-known spots and haunts where innovators and disrupters are creating a brand new travel experience.
Secondary Content
Bottom Content