Section Branding
Header Content
From Cornwall To Corfu, It's A Season Of Goodbyes On MASTERPIECE
Primary Content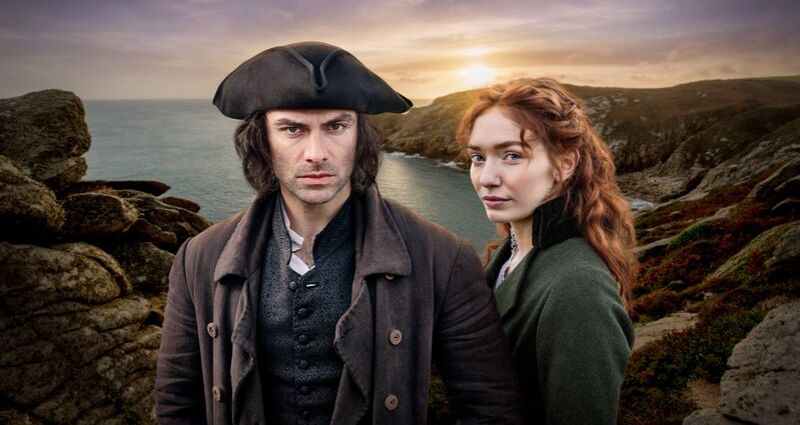 Both the Poldarks and the Durrells have their final adventures this season when MASTERPIECE returns to GPB on Sunday, September 29. Here's a glimpse of what's in store for your fall favorites, Poldark and The Durrells in Corfu, as well as the first look at MASTERPIECE's newest series, Press, focused on the turbulent world of journalism set in modern day London.
When Season 4 of Poldark concluded, the producers were left with a difficult choice. The show had covered Winston Graham's beloved series through Book 7, which ends Ross and Demelza's story before incorporating a time jump, as future novels focus on the next generation of Poldarks. But the producers, cast, and most importantly, the fans, weren't ready to say farewell to Aidan Turner's Ross and Eleanor Tomlinson's Demelza. So instead of following the books, Season 5 of Poldark features all-new stories unique to the show.
WYSIWYG: EMBEDDED VIDEO
Cornwall finds itself at the center of England's Industrial Revolution during Season 5, while both business and political responsibilities bring both Ross Poldark and George Warleggan (Jack Farthing) to London on a frequent basis. Ross is reunited with Ned Despard (Vincent Regan), an old friend and colonel from the army who was responsible for saving Ross' life during the American Revolution. Now a governor in British Honduras, he has been recalled  to England for his abolitionist views with his wife Kitty (Kerri McClean), a native Honduran and Ned's former kitchen maid. Ross' strong sense of loyalty and overturning injustice make him an ally for Ned, determined to clear his name with a fair trial.
Meanwhile, George must cope with a new life without his beloved Elizabeth (Heida Reed), hoping to focus on creating a new partnership with the ambitious Ralph Hanson (Peter Sullivan), a wealthy merchant with business in the mahogany trade who has proven influential in London. But George cannot easily ignore his grief, causing concern for his uncle and Hanson. While he remains quiet and focused, insistent that reminders of her be removed from the house, his mannerisms tell a different story. The boastful, gloating George Warleggan found in previous seasons of Poldark has all but disappeared as Season 5 begins.
Examining the real-life issues at the time such as slavery, mental health, and Napoleon's spreading influence throughout Europe, Poldark gives its fans one last chance for joy, tears, and most importantly, change, for the Poldarks, family, and friends. Season 5 of Poldark premieres on GPB Sunday, September 29 at 9 p.m.
WYSIWYG: EMBEDDED VIDEO
As the possibility of war looms over Cornwall, World War II and the rise of fascism begin to seep into the idyllic lives of Corfu's most notorious residents. At the end of Season 3 of The Durrells in Corfu, matriarch Louisa Durrell (Keeley Hawes) finds a new passion in running the Durrell family home as a guest house. But the eccentricity of her children, her cousin Basil, and first tenants drives business away as Season 4 opens, leading Louisa to stage a drastic intervention so they may all appear to be more culturally sensitive. 
But the Durrell children are growing up, emotionally and physically, as they begin to discover their place in the world: Larry (Josh O'Connor) and Margo (Daisy Waterstone) both seek independence outside of Greece in their chosen professions, Leslie (Callum Woodhouse) must rediscover his own values and goals outside of creating a family, and Gerry (Milo Parker), well into puberty, must balance his passion for saving animals with his growing interest in girls.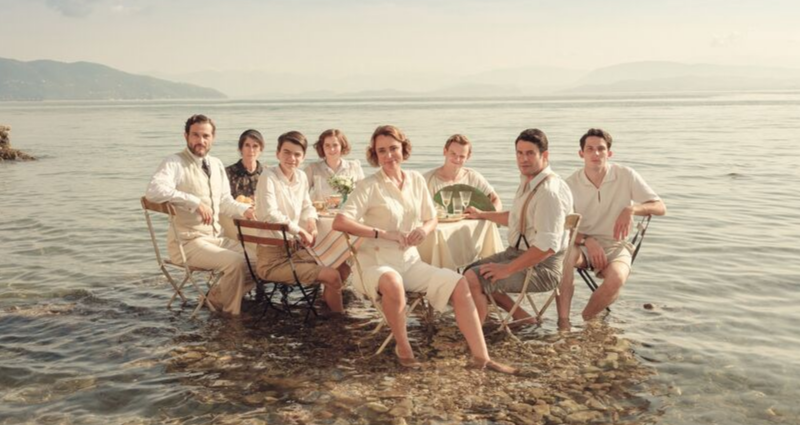 Beyond the running of the guest house, life remains bittersweet for Louisa as well: just as she realizes she's in love with Spiros (Alexis Georgoulis), Spiros' wife, Dimitra, makes her grand return to Corfu. Aware of Spiros and Louisa's interest in each other, tensions run high between all three as Louisa looks to her family for assistance in handling the situation with care.
But despite the laughs and return of several characters from previous seasons (look for a cameo by Captain Creech!), the Durrells come to fully embrace Corfu as home, no matter how far away their journey has taken them, just in time for World War II to arrive at their doorstep. From helping a wanted criminal escape from Corfu to welcoming the King of Greece, it's clear that their peaceful world of Corfu is coming to an end for the Durrells, with the series finale delivering a heartfelt farewell to the family, friends, and the beautiful place they call home.
Season 4 of The Durrells in Corfu premieres on GPB Sunday, September 29 at 8 p.m.
WYSIWYG: EMBEDDED VIDEO
Finally, MASTERPIECE takes viewers to London for a modern, fictional portrayal of the real-life issues faced by journalists today. Press is centered around the rivalry between two competing newspapers: the flashy, sensational publication The Post, whose editor Duncan Allen (Ben Chaplin) has no qualms insisting that his staff use any means necessary to obtain a gripping story, and the smaller, underfunded paper The Herald, where star reporter Holly Evans (Charlotte Riley) has become frustrated with the lack of resources needed for her to ethically bring important news of the day to readers. Press depicts the success, and the questionable means to achieve it, of the 24-hour news cycle and the moral struggles journalists face in the digital age.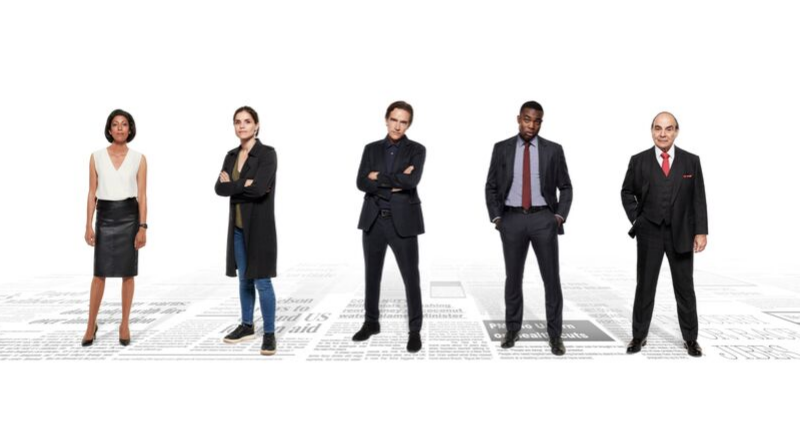 While the supporting cast includes MASTERPIECE favorite Al Weaver (Grantchester) and David Suchet (Agatha Christie's Poirot), Press is far removed from a historical drama brimming with romantic intrigue and murder mysteries often found in MASTERPIECE productions. But the series offers plenty of drama as the characters struggle to maintain their morals, some while seeking justice for the downtrodden while others focused on moving up the corporate ladder. The news stories and papers are fiction but aren't too far removed from current events, giving viewers a peek into the high-stress world of journalism as the characters ask themselves how far are they willing to go for a breaking story. 
Press shakes up the MASTERPIECE catalogue in a gripping way, at times feeling like it would be right at home in the MASTERPIECE Mystery! Brand. But at its core, MASTERPIECE characters are often stuck in moral dilemmas, whether it's Ross and Demelza regarding infidelity or Leslie Durrell's decision to take responsibility for Daphne and their child. With these common themes, Press provides a new look for the MASTERPIECE brand while incorporating the twists and turns that make up a great drama. It's a welcome addition to Sunday nights on GPB.
Press premieres on GPB Sunday, October 6 at 10 p.m.
WYSIWYG: EMBEDDED VIDEO
Catch up with previous seasons of Poldark and The Durrells in Corfu on GPB Passport! Let us know what you'll be watching this season in the comments.
Secondary Content
Bottom Content