WATCH LIVE | GHSA Football Class A Division I Championship: Swainsboro vs. Prince Avenue Christian
Section Branding
Header Content
Lyn Avenue - Georgia's Country Connection
Primary Content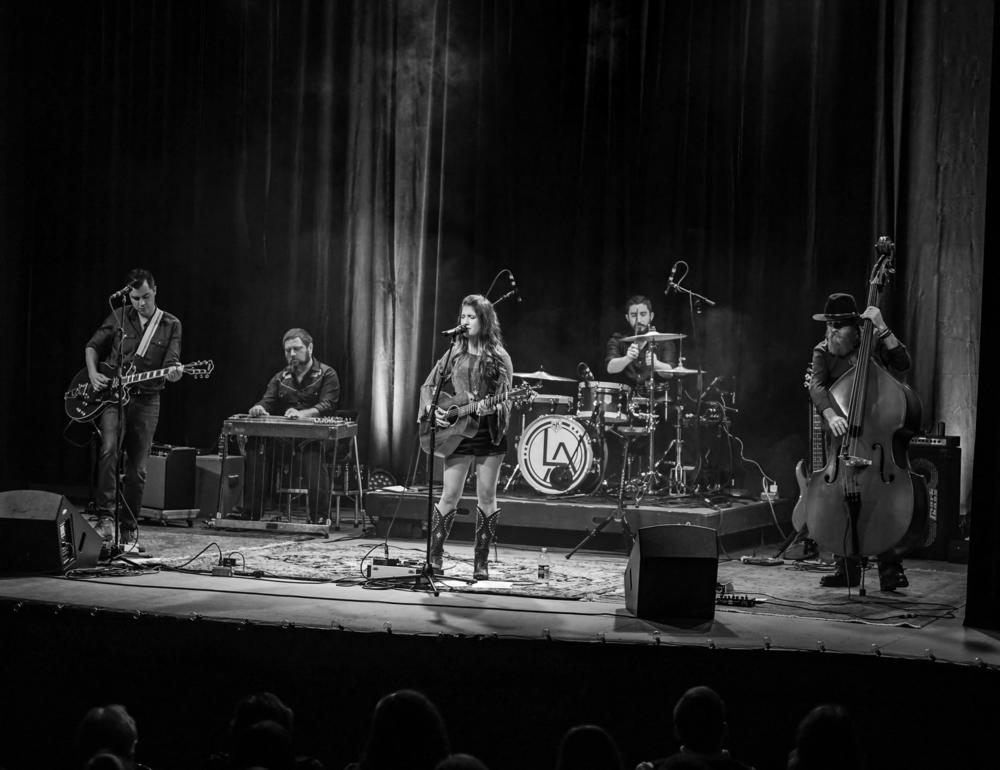 Lyn Avenue
Six string spirit, small town soul. That's how Lyn Avenue describes themselves. Wait! Was Lyn Avenue a him, a her, or a them? Turns out that they are an incredible duet out of Savannah.
When we spoke to C.C. she mentioned a photo shoot she & Patrick had done on the second floor of the Moon River Brewing Company. I spoke with the manager and we made our plan. This is one of those haunted buildings in Savannah right? Spoiler alert. They're all haunted. Ghost or no ghost, here we come!
We made our way to the coast and pulled into the alley behind Moon River. We walked in, looked around and… nope, no elevator. How bad can it be, right? Well, we got upstairs and discovered that it was haunted… with the still, summer heat! No AC… but seriously, how bad can it be? After approximately 1487 trips up and down the stairs we were finally set up and ready to film.
C.C. and Patrick showed up with their guitars and their Savannah charm. This couple's connection was evident from the moment that I started the interview. Why wouldn't it be? They've played together for many years and… they're married.
On to the music. The heat had nothing on them, they brought their own. First up, was a very cool rendition of a Hank Williams song. Then a nice, "Sophisticated" original to end the day. Wow! What a delight these two were!  
Come on! Take a trip down Lyn Avenue with us.
You can find more videos from our GPB Original's Georgia's Country Connection series, as well as features from GPB Radio on Georgia's diverse and eclectic music scene, and excerpts from the incredible Ken Burns Country Music documentary series at GPB.org/Country. 
For more information on Lyn Avenue check out their website.  
Secondary Content
Bottom Content