Section Branding
Header Content
GPB Celebrates Music Legend and Georgian Brenda Lee
Primary Content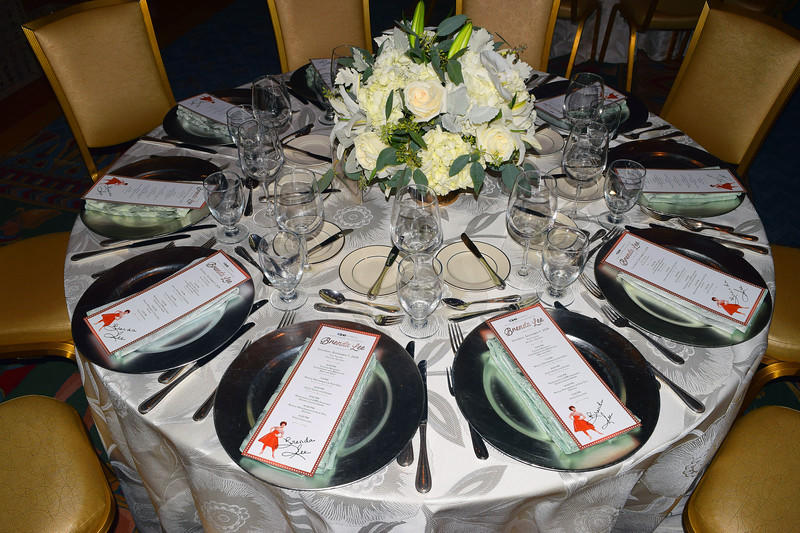 Brenda Lee has never played the stage of Atlanta's Fox Theatre, but she was clearly the star of the night during a celebration hosted by GPB in her honor in the venue's Egyptian Ballroom on Saturday, September 7.
Lee, the only woman to be inducted into the Country Music and Rock and Roll Halls of Fame, was honored with GPB's inaugural Georgia Legend Award, which recognizes her many professional accomplishments and the acclaim she has brought to her home state of Georgia.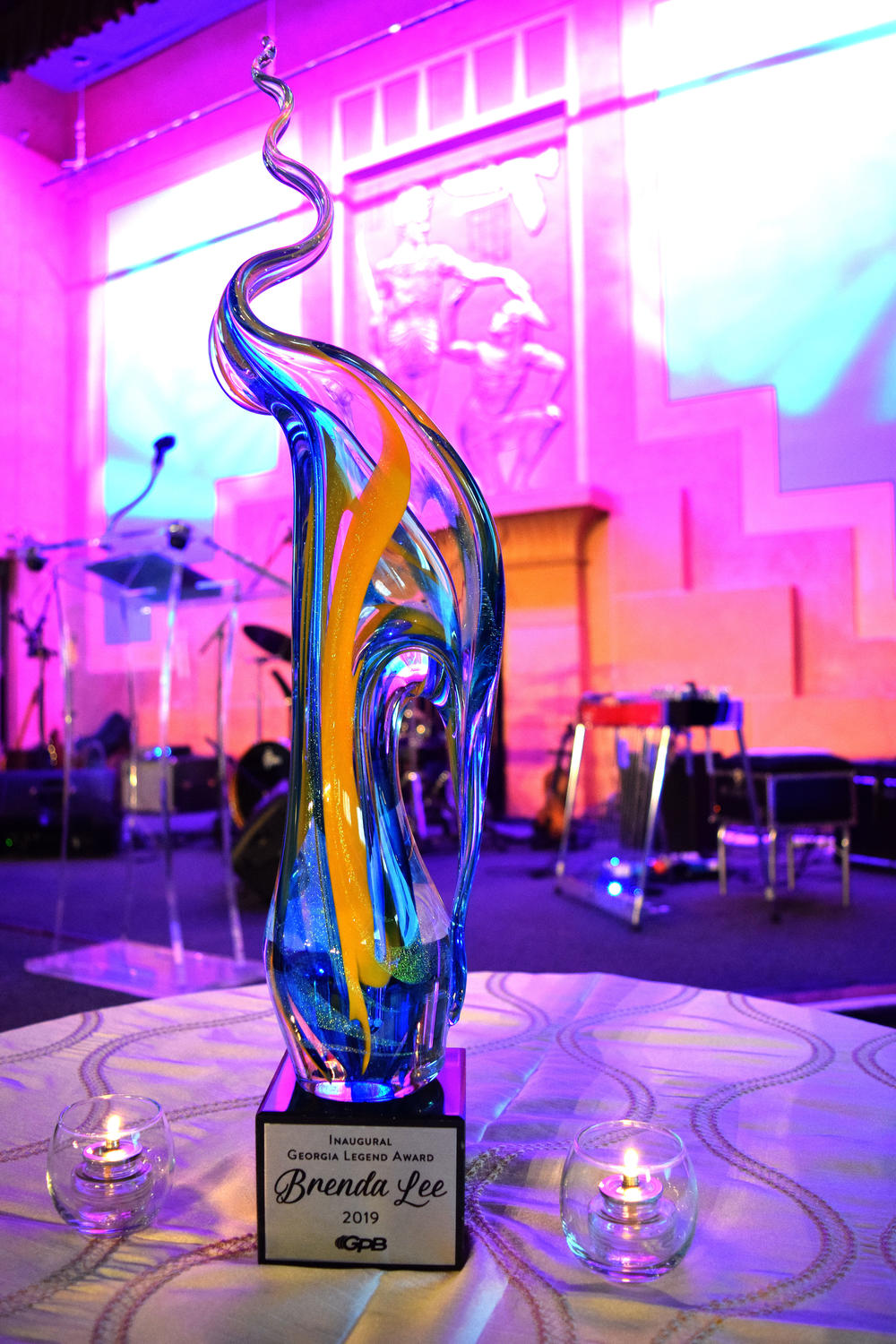 The event was held in association with filmmaker Ken Burns' new documentary series Country Music, which premieres this Sunday, September 15 at 8 p.m. on GPB. Burns taped a special video greeting for Lee that was shown at the event. She appears in several of the series episodes, where she speaks about artists including Hank Williams Sr. and Patsy Cline. Lee is also prominently featured in Episode 4, "I Can't Stop Loving You," which shares the remarkable start to her career as a very gifted child growing up in Georgia and the role she played as a pioneer of early rockabilly music along with peers including Elvis Presley and Johnny Cash.
The evening began in the Fox's Grand Salon with Lee joining GPB's Bill Nigut for a conversation that included stories from her 60-plus year career, including how the Beatles once served as her opening act in Germany in 1962 before they the rose to superstardom. Lee also reflected back on other moments in her career, including working with her legendary producer Owen Bradley, who also produced Patsy Cline and Loretta Lynn, among others.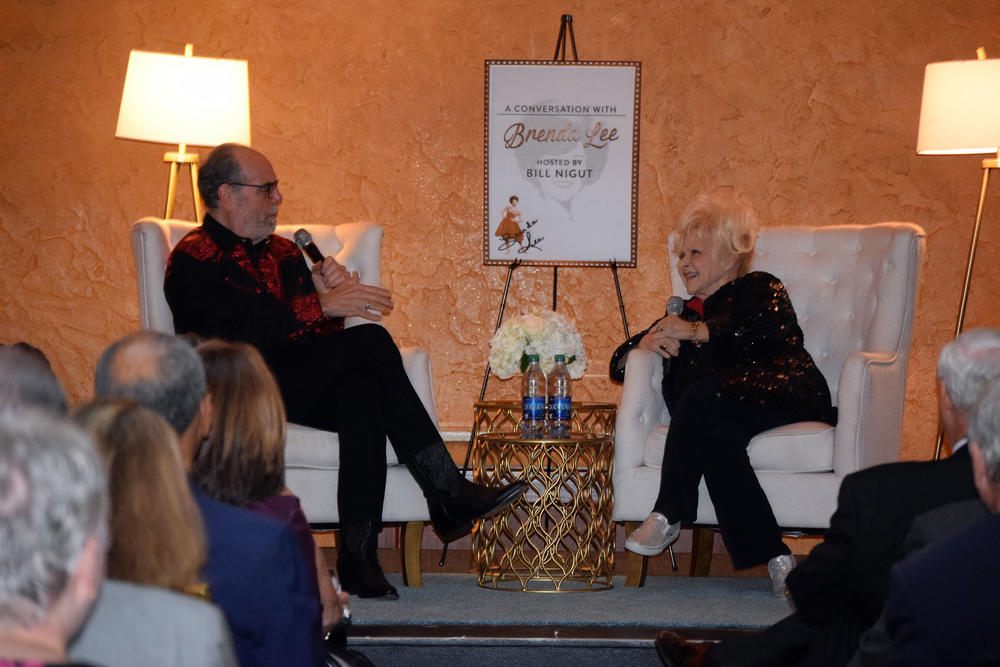 Following Lee's conversation with Bill Nigut, guests were invited to the Egyptian Ballroom for dinner and entertainment provided by 2016 Georgia Country Artist of the Year Katie Deal and her band.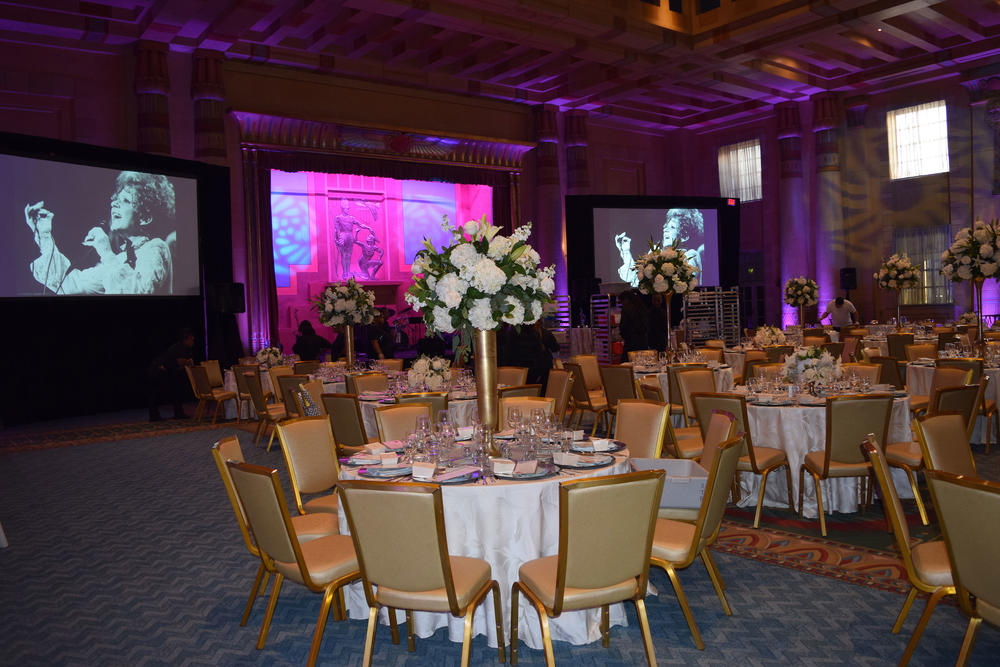 In addition to the special greeting from Ken Burns, guests also viewed a 15-minute clip from Country Music, that provided a series overview and a short video tribute to Lee produced by GPB. GPB President and CEO Teya Ryan then presented Lee with the Georgia Legend Award, an original glass piece created just for the occasion by artist David Goldhagen of Goldhagen Art Glass.
Brenda Lee acceptance video from GPB Creative on Vimeo.
Among Lee's special guests for the night were fellow Country Music Hall of Fame member Charlie McCoy, who also appears in the series. At the end of the evening, McCoy pulled out his harmonica and joined Deal and her band on stage, adding his special flair to the classic country music they were playing.
Learn more about Lee's incredible talents in the upcoming series Country Music, premiering Sunday, September 15 at 8 p.m. The series continues through Wednesday, September 18 at 8 p.m. and picks up again Sunday, September 22 at 8 p.m. through Wednesday, September 25 at 8 p.m. Learn more about all of GPB's original content for the series here.
Secondary Content
Bottom Content