Section Branding
Header Content
Kris Youmans Band - Georgia's Country Connection
Primary Content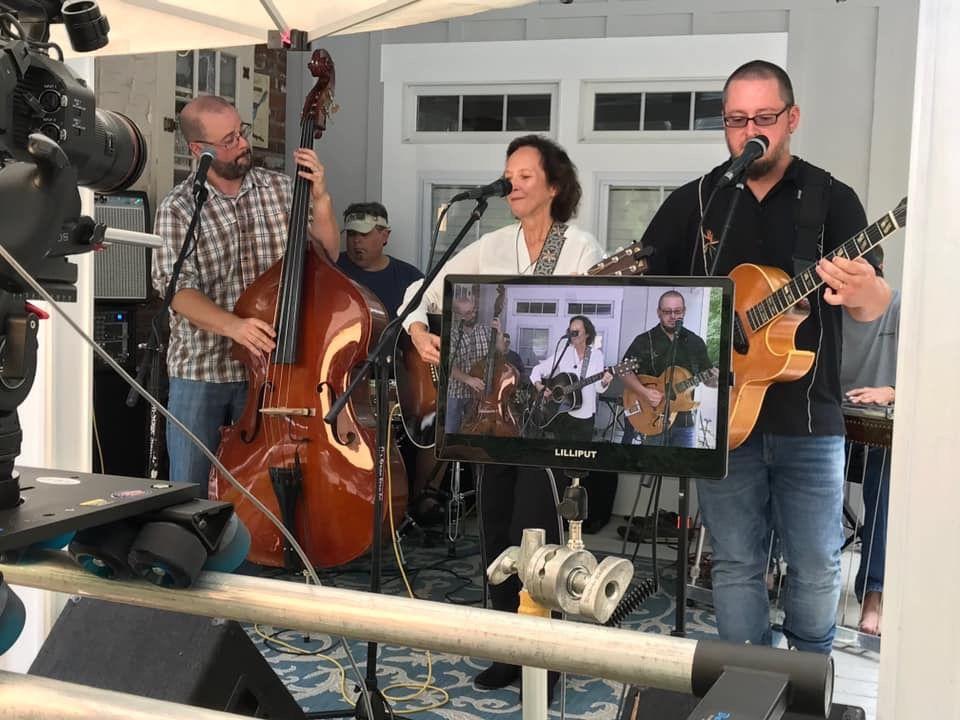 Kris Youmans Band
Amy has a knack for finding great music and the Kris Youmans Band was no exception. "Hey Carey, listen to this," she said. They were a very traditional sounding country band with a bit of western swing thrown in. What a great mix, especially when you add Kris Youmans' voice. Amy sent a message and Kris replied within 30 minutes! After a great conversation, we made plans to hitch up the wagon and head down to Newnan.
We pulled down a gravel driveway and found a band that was more geared up than we were. Instruments and microphones were "concert" ready on the front porch…and so were the Chick-fil-A biscuits. Yum! Them's good eatin' right there!
Set the cameras, tune the guitars and here we…uh oh! Rain? Our 0% chance of rain quickly turned to 100%. Time to cover up with the tailgate tent.
Now…here we go!
The band took us back to the 1950's with a great version of "Truck Drivin' Man." Then Slim took us "dancing" with a Kris Youmans Band original. These guys (and gal) could really play. They showed us their love for music and their incredible talent. We all had a blast!
The interview took place in a nice, serene spot in the backyard. A couple of questions in, we hear…baby goats crying? Seriously, we've never been stopped by goats before. Once the goats were happy, we learned all about these wonderful folks. They truly enjoy what they do, and it shows.
So, put a nickel in the jukebox and take a listen to the Kris Youmans Band.
You can find more videos from GPB's Georgia's Country Connection series, as well as articles from GPB Radio on Georgia's diverse and eclectic music scene, and excerpts from PBS' incredible Ken Burns Country music series here.
And for more on Kris Youmans band visit their website.
Secondary Content
Bottom Content