Section Branding
Header Content
Ken Burns Meets "The Hillbilly Shakespeare"
Primary Content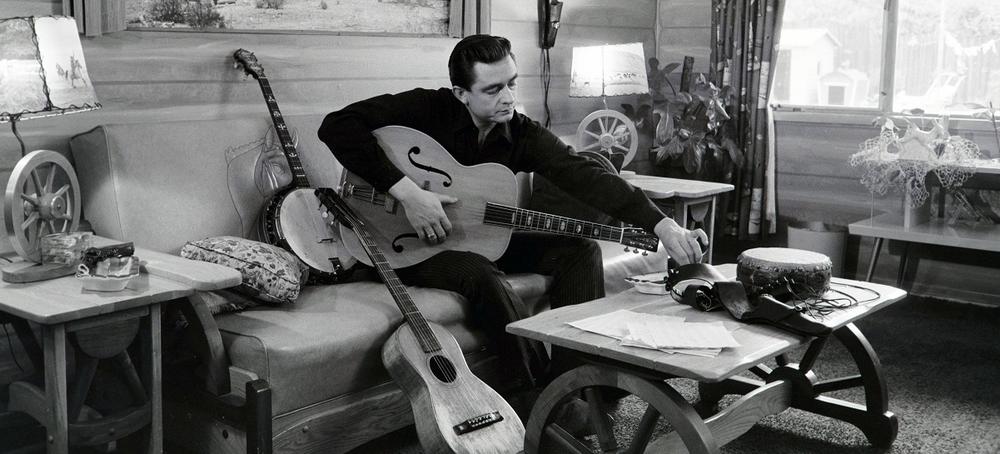 Public broadcasting's ultimate storyteller meets "the hillbilly Shakespeare," as documentary filmmaker Ken Burns profiles Hank Williams Sr. and other iconic recording artists in Country Music premiering Sunday, September 15 at 8 p.m.
"We're always looking for topics that connect us to things bigger than us," Burns says. "It can be the majesty of the Yosemite Valley in The National Parks. It might be the rhetorical and poetic genius of Abraham Lincoln, or it might be the direct power of a country song by Jimmie Rogers or Loretta Lynn that gets inside you and lives with you for the rest of your life."
Country Music Series Sell - Sept 15th on GPB from GPB Creative on Vimeo.
Burns' comments strike a chord with me. Growing up in Georgia, I'd enjoyed all types of music, but my ambition was to find a job in the Nashville music industry. I was fortunate enough to work for the Country Music Association (CMA) in Nashville, first as an intern in 1989 and then as a full-time employee throughout the 1990s. As Country Music shows, it was a decade of explosive popularity for the genre. For me, it was the opportunity of a lifetime to learn about and from the people involved in creating the music so close to my heart.
Part of my work for CMA's publication Close Up involved interviewing many of the people featured in the film, including Kathy Mattea, Ricky Skaggs, Charlie Daniels, Trisha Yearwood, Dolly Parton and Marty Stuart. These artists, along with others, help Country Music trace the genre's evolution from the 1920s to 1996, capturing its rural beginnings where it gained its reputation as the music of the people.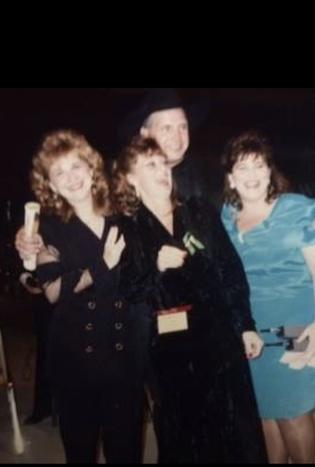 The driving beat of the film is the stories of unforgettable songs and the singers and musicians who've helped bring them to life.
Georgia native Brenda Lee, the only woman to be named to the Country Music and Rock and Roll Halls of Fame, reflects on her early career, when as a pre-teen she toured with artists including Patsy Cline. Lee would go on to be one of the pioneers of "Rockabilly" in the 1950s, dominated by male performers including Johnny Cash, Elvis Presley and Carl Perkins. She will share more about her career during a special gala at Atlanta's Fox Theatre on September 7, where she is being honored by GPB with the inaugural Georgia Legend award. Tickets are available here.
Brenda_Lee_Gala_Promo_30 from GPB Creative on Vimeo.
What also emerges in Country Music, and what I think makes it so special, is the extraordinary connection between country music artists and their fans. It's something I saw firsthand while working CMA's annual Fan Fair event, now known as CMA Fest. The film relates poignant moments with artists Kathy Mattea and Garth Brooks that take place at Fan Fair.
In advance of Country Music's premiere, GPB will air a two-hour special, Country Music: Live At The Ryman, A Concert Celebrating The Film By Ken Burns. on Sunday, September 8 at 8 p.m. Hosted by Burns, the show features performances and appearances by celebrated musicians Dierks Bentley, Rosanne Cash, Rhiannon Giddens, Vince Gill, Kathy Mattea, Marty Stuart, Dwight Yoakam and more.
We've also created GPB Goes Country, a Spotify playlist with music from artists featured in the film, as well as Georgia artists we're profiling. Be sure to watch for my next blog for more song additions. We're starting out with artists from the first two episodes.
Check out the list of Country Music episodes and broadcast premiere dates below. If you're a GPB Passport donor, you can also stream the entire series beginning Sunday, September 15. Find out more here.
"The Rub" (Beginnings – 1933)
Premieres Sunday, September 15, 8 PM
Country music's first big stars the Carter Family and Jimmie Rodgers emerge.
 "Hard Times" (1933 – 1945)
Premieres Monday, September 16, 8 PM
America falls in love with singing cowboys, Texas Swing and the Grand Ole Opry's Roy Acuff.
"The Hillbilly Shakespeare" (1945 – 1953)
Premieres Tuesday, September 17, 8 PM
Honky-tonk star Hank Williams' songs of heartache are derived from his troubled and tragically short life.
"I Can't Stop Loving You" (1953 – 1963)
Premieres Wednesday, September 18, 8 PM
Johnny Cash, Elvis Presley and Georgia's Brenda Lee usher in the era of rockabilly.
"The Sons and Daughters of America" (1964 – 1968)
Premieres Sunday, September 22, 8 PM
Loretta Lynn speaks to women everywhere, and audiences look beyond race to embrace Charley Pride.
 "Will the Circle Be Unbroken?" (1968 – 1972)
Premieres Monday, September 23, 8 PM
Army captain turned songwriter Kris Kristofferson sets a new lyrical standard.
"Are You Sure Hank Done It This Way?" (1973 – 1983)
Premieres Tuesday, September 24, 8 PM
Dolly Parton finds mainstream success, while Willie Nelson and Waylon Jennings launch the "Outlaw" movement.
"Don't Get Above Your Raisin'" (1984 – 1996)
Premieres Wednesday, September 25, 8PM
Superstar Garth Brooks takes country music to new heights of popularity.  
Secondary Content
Bottom Content