Section Branding
Header Content
Ring In The New Year With Music On GPB
Primary Content
It's almost time to welcome 2019, and while we have an incredible winter lineup on TV this winter, we're eager to say goodbye to 2018 on a high note. This year, we are excited to bring you a long weekend full of musical programs. Read on to find out what's on the schedule this holiday weekend.
It's a night of musicals from Great Performances this Friday! First, we'll treat you to a new adaptation of a Broadway classic in An American in Paris: The Musical on December 28 at 7 p.m. The original 1951 MGM film starring Gene Kelly won six Academy Awards, but the show, full of recognizable songs by George Gershwin, came "home" to Broadway in 2015. Choreographed by Christopher Wheeldon and starring Robert Fairchild and Leanne Cope, An American in Paris: The Musical earned four Tony Awards.
WYSIWYG: EMBEDDED VIDEO
The Broadway fun continues Friday night with another show from Great Performances, The Sound of Music. A favorite of generations of audiences around the world, The Sound of Music shares the inspiring true story of the von Trapp Family Singers and their escape from Austria during the rise of Nazism. While the hit 1959 Rodgers and Hammerstein musical won five Tony Awards and five Oscars, Great Performances presents the 2015 live U.K. broadcast version starring Kara Tointon as Maria and Downton Abbey's Julian Ovenden as Captain von Trapp. Great Performances: The Sound of Music airs December 28 at 9:30 p.m.
WYSIWYG: EMBEDDED VIDEO
Music programs will delight you this year on New Year's Eve. We'll begin with our local production, The Atlanta Symphony Orchestra's Concert for Young People on December 31 at 8 p.m. This special live exploration was created by our GPB Education team to give students an inside look at the science of music and the preparation needed to put on a musical concert. Classrooms across Georgia were treated to a virtual field trip with GPB Education to the Atlanta Symphony Orchestra and were given the opportunity to ask questions as well.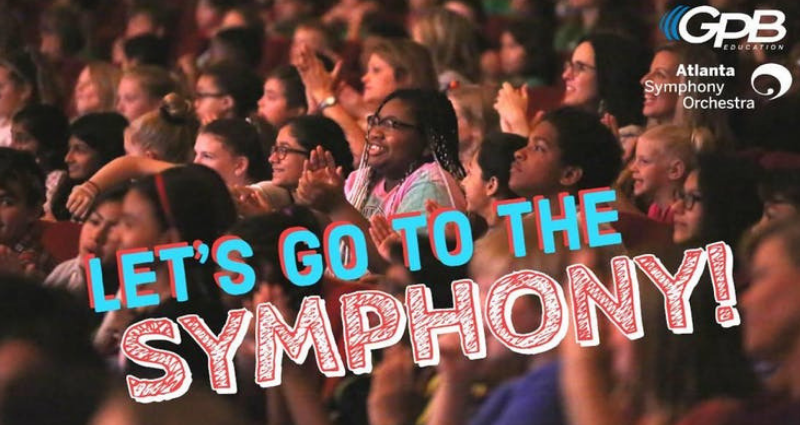 We've listened to your requests for our next program, and we are excited to finally bring you a concert courtesy of The New York Philharmonic! Led by new Music Director Jaap van Zweden, The New York Philharmonic delights with an evening of elegance and sophistication celebrating classical music. Guest starring opera great Renée Fleming, you'll be treated to waltzes, polkas, and musical gems from composers like Stephen Sondheim and Alexandre Desplat. Live From Lincoln Center: New York Philharmonic New Year's Eve With Renée Fleming airs December 31 at 9 p.m.
WYSIWYG: EMBEDDED VIDEO
Finally, we'll say farewell to 2018 with the presentation of a classic film. My Man Godfrey stars William Powell and Carole Lombard in a screwball comedy full of family mishaps. The 1936 film tells the story of a party game gone wrong as a wealthy socialite hires Godfrey (Powell), a vagrant, as a family butler. Godfrey becomes entwined with the Bullocks, as nutty as they are rich, as Irene (Lombard) begins to fall in love with her protégé, regardless of his hidden past. My Man Godfrey airs December 31 at 10:30 p.m.
Watch a trailer for "My Man Godfrey"
Secondary Content
Bottom Content