Section Branding
Header Content
Christina Kelly's "Good Karma" Is A Serenade To Savannah
Primary Content
When first-time published author Christina Kelly took the podium for her reading at this year's Savannah Book Festival, the room felt less like a recreational space in a church and more like Kelly's living room. With every seat full of curious readers, it wasn't difficult to feel like part of Kelly's circle of friends as she shared not only a passage from her book, Good Karma, but stories of her neighbors and friends, many of whom attended the festival to show Kelly their support. The room was full of love: for dogs, for friendship, and most importantly, for the city of Savannah, which is portrayed as a welcome respite from the cold, corporate world. At Kelly's book reading, everyone became family.
We first met Kelly the day before her reading, as she visited GPB Savannah to take part in that week's On Second Thought's breakroom segment. Despite the early hour, she greeted everyone with a smile, eager to talk about the festival, Good Karma, and her love for books.
As part of our Great American Read initiative, we reached out to Kelly for answers to some of our pressing questions about Good Karma, her Great American Read Booklist Personality, and her Savannah vacation recommendations.
GPB: The colorful residents of Seven Oaks, from protagonists Catherine and Fred to supporting characters like Amity and Ida Blue, are larger than life and left us wondering: Are they based on real people?
Kelly: The only characters who are real are the dogs. Karma is Gussie, our eight-year-old Boston terrier rescue. She's obsessed with chasing tennis balls and is stubborn but hilarious. Sequoia is a friend's Harlequin Great Dane. Alas, if I knew any wannabe pet psychics, lonely housebreakers, or lascivious realtors, I'd invite them to come spice up our summer barbecues. In defense of unlovable Ralph, Catherine's husband, I like to remind readers (and concerned friends) that good marriages generally don't make good fiction.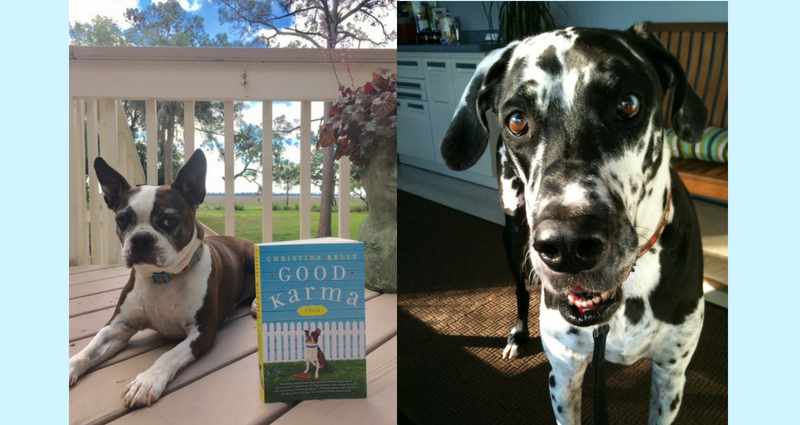 GPB: After reading Good Karma, it's clear that the city of Savannah is an unofficial character in the book. What parts of the city and surrounding region inspired the locations in Good Karma?
Kelly: It's hard not to be inspired by the beauty of coastal Georgia. My original idea was to have the entire novel set within a gated island community because I liked the metaphor of characters being trapped and isolated in routines and relationships. In the editing process, my wise agent and editor encouraged me to use additional local references, so I included Savannah settings I tend to frequent: Ellis Square, Broughton Street, Telfair Square, and Colonial Park Cemetery, for example.
GPB: How much of your own experiences living in Savannah influenced your protagonists Catherine and Fred?
Kelly: Quite a bit. Seven years ago, my husband and I moved here from Westchester, New York. Neither of us had been to Savannah, but we fell in love with the city's history, beauty, charm, and friendly residents. Catherine's struggle to find her niche and adapt to a newly retired husband mirrored my own transition. Hopefully the challenges of connecting with grown children, struggling with aging and loss, and discovering that it's never too late to find the love of your life are universal themes with which readers will identify.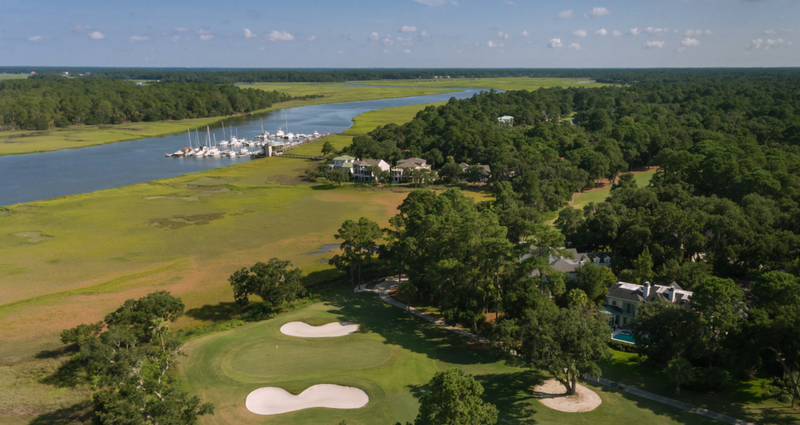 GPB: Tell us about your path to getting Good Karma published. You were a volunteer at the Savannah Book Festival in years past and in 2018 you were an invited author! Tell us about that process.
Kelly: Honestly, the road to publication has been a dream come true. Since we moved, my husband and I have been active with the festival, as supporters, author hosts, and on the literacy, finance, and marketing committees. It was during the 2011 Savannah Book Festival that I became so inspired by authors' stories that I made a commitment to write a novel. Three years later I had a finished manuscript and a friend's friend's friend (literally) who worked in HarperCollins marketing offered to read it. She enjoyed it and forwarded it to editorial. My manuscript landed on the desk of Executive Editor Emily Griffin. A crossword puzzle enthusiast, she was intrigued by the fact that I used to construct puzzles for The New York Times. Within a week, she called and said she'd love to publish my novel. Good karma, indeed!
GPB: What is your best-loved book on the official Great American Read PBS list and why do you think it should win?
Kelly: Even though I took the The Great American Read Booklist Personality quiz twice, I'm impressed that, both times, the quiz recommended my favorite book: Charlotte's Web.
Growing up, I loved this story for its entertaining characters (a strong-willed girl, wise grey spider, and adorable pig) and not-quite-happily-ever-after ending. I have to admit, however, when I imagine Fern calling for Wilbur, I do hear the voice of Mr. Ed.
Two other books on the top 100 list that I'd vote for are Jack London's Call of the Wild and Marilynne Robinson's Gilead. London's stories of courage and survival (or not) inspire me, while Robinson's intelligent prose impresses me (and I'm biased here because she was a wonderful mentor and thesis adviser at The Iowa Writers' Workshop).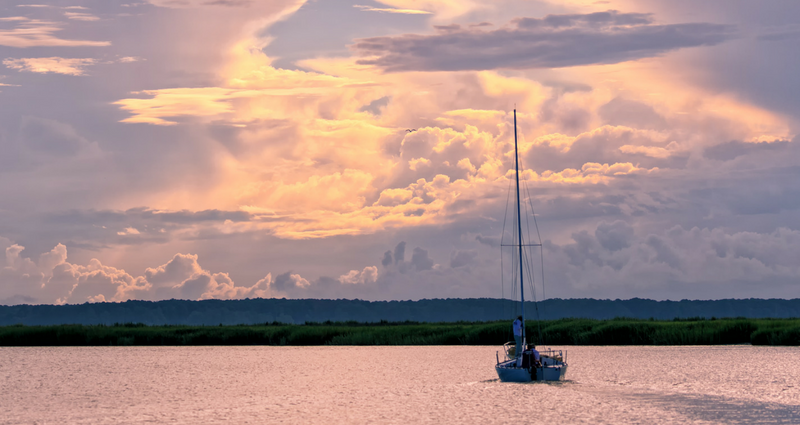 GPB: If we were to spend one weekend in Savannah this summer, what are must-sees, eats, and most importantly, what are the best summer novels to read on vacation this year?
Kelly: First, if you have your dog with you (and why would you leave him home in such a dog-friendly city?), there are several shaded walks I'd recommend through Wormsloe Plantation, Bonaventure and Colonial Park cemeteries, and Forsyth Park. Often I hike with human and canine friends at Skidaway Island State Park that borders Georgia's intracoastal waterway and offers a remarkable diversity of birds and trees.
Once your dog is resting comfortably, it's time to check out the Pin Point and SCAD museums. The first celebrates the Gullah Geechee community while the second hosts cutting-edge, contemporary art. When my out-of-town friends want an alligator sighting, I take them to the Savannah National Wildlife Refuge. For dinner, my husband and I love Vic's on the River and Cotton & Rye. And I'm always a sucker for a scary ghost walking or hearse tour.
As for summer reads, I just scored an advance copy of Ghosted by Rosie Walsh and I'm loving it. Other novels on my can't-wait-to-read summer list are Sweet Little Lies by Caz Frear and Not Our Kind by Kitty Zeldis.
You can keep track of Christina Kelly's journey to her next book on her website and Facebook page. Good Karma is available at Amazon. For more information about The Great American Read, please visit our website.
Secondary Content
Bottom Content