Section Branding
Header Content
"Little Women" Is Almost Here And One Author Can't Wait: We Interview Elise Hooper
Primary Content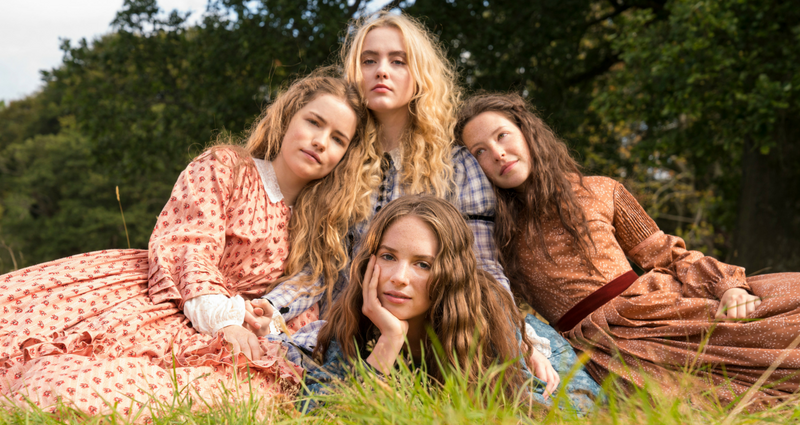 The quintessential American story of sisterhood is back in conversation, and on PBS, in a big way this year. Louisa May Alcott's Little Women will be celebrated in multiple ways in 2018. Including the new two-part miniseries from Masterpiece and the BBC, the American Masters documentary devoted to Alcott, and the inclusion of Little Women on the list of top 100 books for The Great American Read initiative, audiences can't get enough of Meg, Jo, Beth, and Amy March.
Author Elise Hooper knows this feeling all too well. She's ahead of the curve of the resurgence of Little Women and Alcott family popularity as her first book, The Other Alcott, was published last year. The book is a treat for fans of historical (and thoroughly well-researched) fiction, as Hooper explores the professional and personal growth of May Alcott, Louisa's youngest sister and the inspiration for Amy March.
We're introduced to May as Louisa's popularity begins to soar as the author of Little Women. May struggles both to thrive professionally in Louisa's shadow as her original artwork for the novel was not favored by critics and in her social life, aspiring to marry rich while working on her art. But a journey halfway around the world and formal instruction not only help turn May into one of the most accomplished artists of the late nineteenth century but shows her that despite their differences, she and Louisa have more in common than either originally thought.
I met Hooper at the Savannah Book Festival back in February as she presented a one hour lecture and conversation about The Other Alcott, her love of literature, and the hometown she shared with the Alcott family. She agreed to answer a few of my questions about not only her book, but the upcoming adaptation of Little Women and The Great American Read.
GPB: When writing The Other Alcott, did previous film versions of Little Women have an effect on how you wrote the Alcotts and their friends? Out of the current film version, do you have a favorite film version of the book?
Elise Hooper: I relied on Louisa May Alcott's writing and my own visits to Concord, MA to influence the writing of my novel. With that said, I do enjoy the movie adaptations of Little Women. My favorite is the 1994 version.
GPB: Could you tell us something that either challenged your assumptions of Louisa and May Alcott or a fact that you learned about the Alcott family as part of your research that would interest Little Women fans?
Hooper: I have all kinds of interesting trivia about the Alcotts! Whenever I tell people that Louisa trained herself to write with her left hand so she could give her right hand a break, that always elicits an amazed response. Or how about the fact that May married a man who was sixteen years younger than she was? I also love the fact that both women were athletic. May rode horses, hiked, and could row, while Louisa enjoyed running and once noted in her journal that she had covered twenty miles one day and then attended a party later that evening.
GPB: Many fans of Little Women try to see themselves as a March sister. With this in mind, which Alcott sister do you think you identify with most? And while both Louisa and May seem to have very different personalities, what common ground do you think they share?
Hooper: Both were creative and ambitious. I think I have May's optimistic and adventurous spirit, but I love Louisa's wit and single-mindedness.
GPB: Do you plan on watching the new Masterpiece and BBC miniseries of Little Women on May 13th and May 20th? We want to know all about your watch plans and if there's anything specific you're looking for in this new interpretation.
Hooper: I'm excited! I think anything that brings this classic back to new audiences is terrific. Since it was filmed in Ireland, I'll be trying not compare the scenery with what Concord looks like. I'll also be curious how Amy will be portrayed since she appears close in age to her older sisters in this version, so we won't be able to blame any of her unbecoming behavior on her being a child.
My conversation with Elise Hooper will continue next week here on the MyGPB blog as she shares more about The Other Alcott, her opinion on the most-loved book for The Great American Read, and the Alcott connection to the state of Georgia.
You can watch part one of Little Women on Sunday, May 13th at 8 p.m. on GPB. You can find out more about Elise Hooper at her website and you can purchase a copy of The Other Alcott on Amazon. The Great American Read premieres on GPB on Tuesday, May 22nd at 8 p.m. and you can stay updated with our coverage at our website.
Secondary Content
Bottom Content