Section Branding
Header Content
Couture And Celebrating Young Talent Come Together In Fine Art & Fashion
Primary Content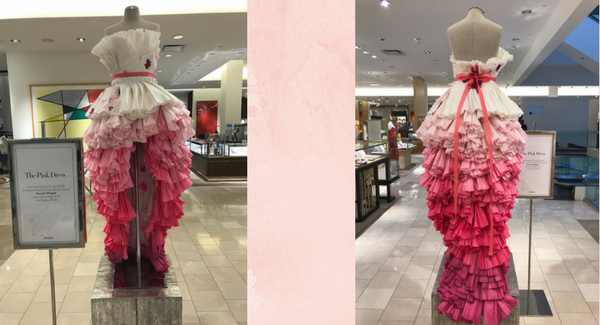 In March 2018, I had the opportunity to visit the National Black Arts Festival's special event, "Fine Art & Fashion". It was a unique opportunity to collaborate with a foundation focused on changing the lives of promising talent while focusing on providing unique opportunities to advance the arts of artists of African descent.
Held at Lenox Square's Neiman Marcus, the event drew a diverse, stylish crowd, including several members of the GPB community. Morning Edition host Leah Fleming had the honor of hosting the evening's affairs and was enthusiastic about collaborating with NBAF. Additionally, the event was attended by those behind and in front of the cameras on GPB's original show A Seat at the Table, including host Monica Pearson and producer Tiffany Brown Rideaux, as well as GPB President and CEO Teya Ryan.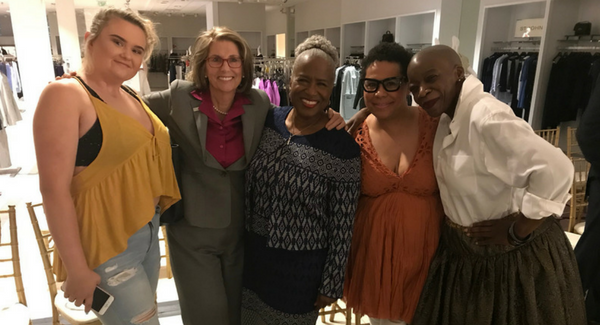 After photo opportunities and hors d'oeuvres, guests made their way to the top floor of Neiman Marcus to recognize both contributors to the NBAF as well as the students recognized. As commemorative portraits were presented to the honorees, the ceremony also highlighted another GPB connection: Jessica Gurrell, one of GPB's talented graphic designers, created some of the art used for the portraits. For other awards, the portrait art was created by Afua Richardson, a comic book artist with work in print from a variety of publishers and who is working on Marvel's current Black Panther series. While Gurrell was not present, I spoke to Richardson after the show who was both humbled and excited to attend the event. The popularity of the recent Marvel film was not lost on the crowd, as guests buzzed in excitement over the portraits.
The event also honored interdisciplinary artist and scholar Fahamu Pecou and student fashion designers Latasha Hughes (Clark Atlanta University), Adorr Reynolds Jessie (Savannah College of Art and Design, Atlanta), and Ronnita Whipple (Savannah College of Art and Design, Atlanta). Pecou's works feature a combination of hip-hop, fine art, and popular culture. In a combination of paint, performance art, and academic work, Pecou addresses concerns over contemporary representations of Black masculinity. The work of the three fashion designer honorees spanned streetwear incorporating found objects by Hughes, designs exuding volume and femininity by Jessie, and hand-painted day and evening wear by Whipple.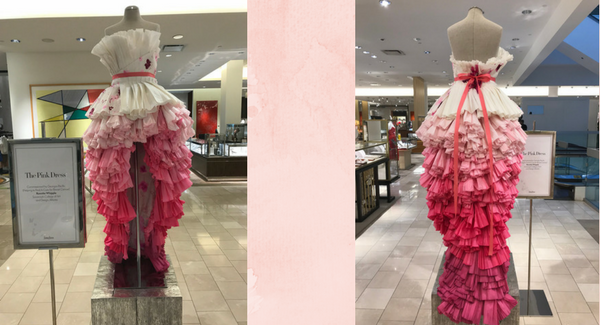 Finally, the ceremony concluded with a fashion show designed by Neiman Marcus' Senior Vice President Fashion Director Ken Downing. Titled "The Art of Fashion", attendees gushed over streetwear to swimwear to party attire for both men and women, with a variety of color and texture coming alive in each look. I was particularly struck by one handbag that incorporated LED lights, the addition of woven blankets as accessories with couture office style, and hairstyles adorned with feathers and fabric butterflies.
Check out our gallery below for photos from the event and visit the Fine Arts + Fashion website for more coverage.
Secondary Content
Bottom Content