Section Branding
Header Content
"Call The Midwife" Isn't The Only Drama This Spring On Masterpiece: We Preview Your New Sunday Night Obsessions
Primary Content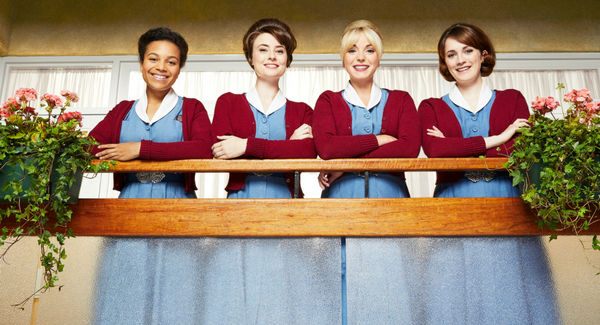 After an eventful holiday special, let's get to the obvious: Call The Midwife is returning for Season 7! Nurses Valerie, Trixie, and Barbara navigate the "Big Freeze"  of 1963 as the season opens with a variety of personal and professional challenges, including medical challenges and the infrastructure of old East End beginning to vanish. But one of the most significant changes at Nonnatus House is the addition of a new midwife. Nurse Lucille Anderson (played by Leonie Elliott) is the first West Indian midwife to be featured as a series regular on Call The Midwife, and her story reflects the stories of Caribbean nurses who traveled to the U.K. in the 1960s to provide additional support to the National Health Service. The new season of Call The Midwife begins Sunday, March 25th at 8 p.m. with two back-to-back episodes.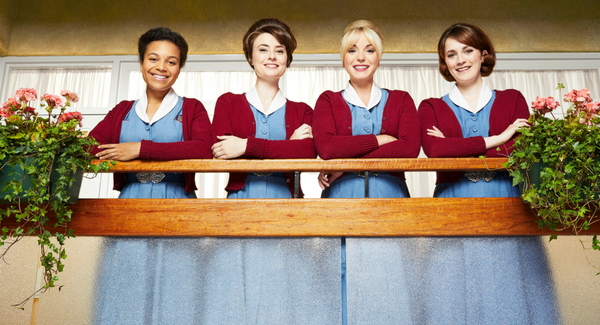 But everyone's favorite midwives aren't the only addition to the Sunday night drama lineup. We'll be airing three new programs as part of the Masterpiece lineup this spring! Here's what to expect from The Child in Time, Unforgotten, and Little Women.
Benedict Cumberbatch returns to Masterpiece, but this time he's not everyone's favorite sleuth Sherlock Holmes. Instead his character, Stephen Lewis, has a mystery of his own to unravel. After the disappearance of his daughter, Kate, at a supermarket, Stephen becomes obsessed with finding her. After neglecting both his professional life as a children's book author and personal life, causing the departure of his wife Julie (played by Kelly Macdonald), his publisher and best friend appoints Stephen on a government commission on child care reform. But the memories of his daughter are still present, and for Stephen and his wife, as well as his publisher and best friend Charles and his wife Thelma, the themes of childhood and time affect all four lives in ways they could have never expected. A Child in Time airs Sunday, April 1st at 9 p.m.
The theme of unsolved mysteries continues in the next addition to the Masterpiece lineup. Unforgotten entwines two cold cases and tests the resolve of DCI Cassie Stuart (played by Nicola Walker) and DS Sunny Khan (played by Sanjeev Bhaskar). The first season opens with a human skeleton found in a basement that could be centuries old, but is later found to be four decades old. Cassie and Sunny determine the identity of the victim, a young man, and that his nearly-disintegrated pocket diary holds the key to solving his murder. Masterpiece will air the three episodes of season 1 and the three episodes of season 2 back to back for a total of six episodes. Unforgotten premieres Sunday, April 8th at 9 p.m.
One of the most famous titles in American literature is given new life in a Masterpiece mini series production this May. A new adaptation of Little Women comes this Spring starring familiar favorites such as Emily Watson as Marmee, Angela Lansbury as Aunt March, and Michael Gambon as Mr. Laurence as well as new faces. Maya Hawke makes her screen debut as the headstrong Jo, with Willa Fitzgerald (Meg), Annes Elwy (Beth), and Kathryn Newton (Amy) rounding out the rest of the March sisters. This new production for BBC and Masterpiece doesn't back away from confronting the darker, complex tones of the book while celebrating the importance of family, growing up, and creating an individual identity. Fans of the book will relish seeing favorite plot moments such as the fate of Jo's manuscript, Meg's first ball, and Amy's encounter on the ice. Little Women speaks to current issues as well as the challenges women faced during the 19th century with a story that inspires hope, laughter, joy, and inspiration. Little Women premieres on Sunday, May 13th at 8 p.m. with the conclusion airing Sunday, May 20th at 8 p.m. for a special two hour episode.
What will you be watching this spring on GPB? Let us know in the comments.
Secondary Content
Bottom Content