Section Branding
Header Content
Tidings of Comfort & Joy: We Recap Season 2 Episode 7 Of "Victoria"
Primary Content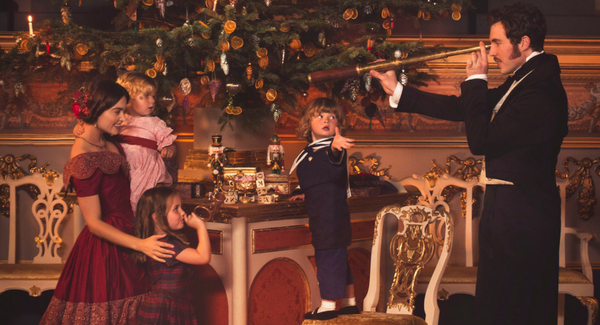 It was exactly two months since Christmas that we were gifted a belated present in the form of the Victoria season 2 Christmas special, "Comfort & Joy", but none of us were complaining. Except for Mr. Penge, as there were quite a few Christmas trees to decorate.
The season 2 finale was everything a Christmas special should be: the return of past, forgotten characters, storylines wrapped up with a tidy bow, historical events and facts woven through the narrative, and a cozy feeling of family. It makes us miss the Christmas episodes from Downton Abbey, but Victoria is a strong contender for our yearly dose of holiday romances, festive attire, and decorations. There's even a servants' ball!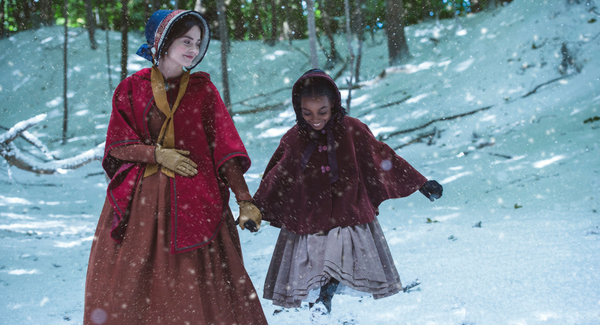 We can't discuss the episode without focusing on the arrival of Sarah Forbes Bonetta to Buckingham Palace. Young Sarah's story is a true tale from history. Born as Aina, a princess in her own right of the Egbado clan in West Africa, her entire family was massacred when the army of Dahomey attacked and took over her village. Intended to be a human sacrifice, it isn't until Captain Frederick E Forbes made a bargain with the new king that her life would change for the better: she would be offered as a gift to Queen Victoria. Aina, now renamed Sarah, returned to England with Captain Forbes and in the show's retelling of the story, felt at home as the adopted daughter of the Captain and his wife who had been longing for a child. But after being presented to Victoria, the queen becomes taken with her, seeing much of her own childhood loneliness in a young girl descended from royal blood without much family. Sarah is welcomed into Buckingham Palace with open arms by Victoria, but Abert remains skeptical. Sarah increasingly feels like she doesn't belong, choosing to hide in the palace or take solace with Victoria's new pet, a parrot from her mother that reminds Sarah of home.
Speaking of home, Albert's story this episode is primarily fixated on becoming the Victorian Martha Stewart. When not arguing with his wife about Sarah's future (he believes she's happier with the Forbes'), Albert is determined to bring the Christmas traditions of Germany across the English Channel. From gifts to decorations to an ice skating outing, life at Buckingham Palace becomes even more grand and luxurious. Albert had an affinity for ice skating, and while the timing of his crucial scene of falling through the ice took artistic liberties, the event itself stems from truth. Victoria did in fact save his life as well, strengthening their trust in each other not only as queen and prince consort, but as husband and wife.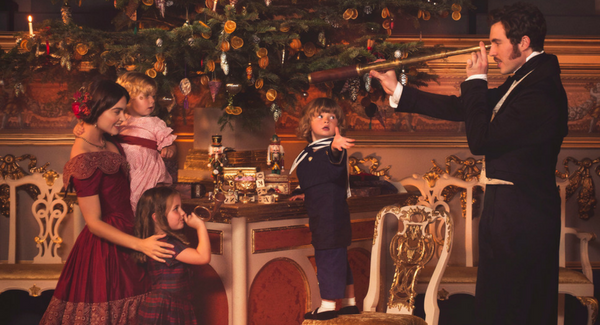 But Albert's fascination with Christmas, much to Mr. Penge's dismay, affects the entire household when he insists on bringing the first Christmas trees to England, on top of a lavish 20 course meal, towers of presents, and more. While complying to the demands upstairs, our favorite Buckingham Palace staff have their own downstairs dramas. Both Mr. Penge and Mrs. Skerritt come into money, but while Mr. Penge brags about his future as a railway baron, the company he chooses to invest in goes under. But it's Mrs. Skerritt's story that's haunting: when a wealthy uncle in America leaves her ten thousand pounds upon his death, her excitement (and ours!) is understandable. The inheritance would be enough for her to open a business of her own, something Mr. Francatelli would love to share with her one day. But when she meets the solicitor to discuss how the payment will be obtained, she's shocked to learn that her uncle dealt in the slave trade, and her inheritance is in the form of twenty people, including a young child. She grapples with her conscience but ultimately concludes that it isn't morally acceptable to own slaves and chooses to free them instead of making a profit. With Sarah living upstairs and Skerritt looking after her for much of the episode, it's easy to see how Skerritt came to her decision.
And while Victoria finally decides to send Sarah back to the Forbes' permanently (though she would take on the role of godmother and give her financial support), her friends are left with difficult choices of their own. Lord Alfred is still mourning the death of his lover in secret (the hidden black armband is telling), with Miss Wilhelmina Coke providing him emotional support as he grieves. After we finally see Wilhemina take charge at the servants' ball when she pulls Alfred into a dance, he realizes how kind and sweet she is. The series leaves it unclear as to Alfred's true sexual orientation, but the episode concludes with two marriage proposals: one of which is Alfred and Wilhelmina's, to which she is happy to accept.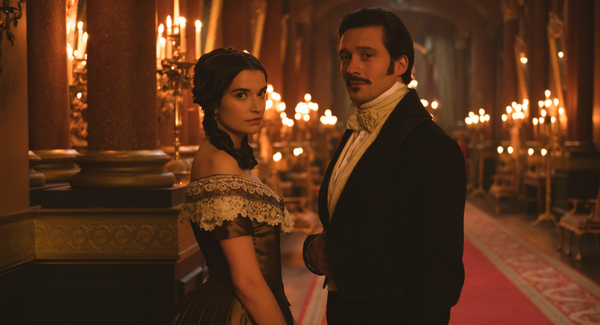 Unfortunately, the other proposal is not between Ernest and Harriet. Ernest, still grappling with the return of his syphilis, is floundering with his feelings for Harriet. While she willingly visits his room alone during the servants' ball, Ernest insists he's no longer interested in her because she's made herself sexually available to him. But in reality, he cannot cope with giving her a life without physical love, and it ends up being Uncle Leopold (who has a knack for ruining every situation he's in) who confesses to Harriet the true nature of Ernest's condition. In a later scene, she pleads with him that it wouldn't matter to her and she simply wishes to be with him, but in a heartbreaking turn he insists he can't give her what she wants, and the two share a quiet moment in the snow.
Instead, the second proposal is between Francatelli and Skerritt, who gives him the enthusiastic reply he was hoping for. While Ernest and Harriet's story ended on a sad note this season, for many of our favorite characters living and visiting Buckingham Palace, the season finale brought comfort and joy.
Finally, if you live-tweeted with us this season, thank you so much for your support. We hope you've enjoyed our tweets and recaps and we can't wait for season 3 of Victoria!
Secondary Content
Bottom Content