Section Branding
Header Content
France Is Stylish, But Not Altogether Respectable: We Recap "Victoria" Season 2 Episode 5
Primary Content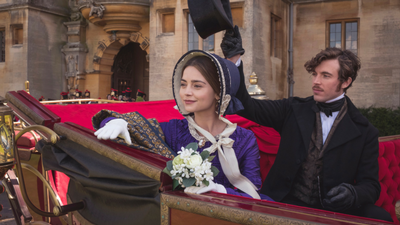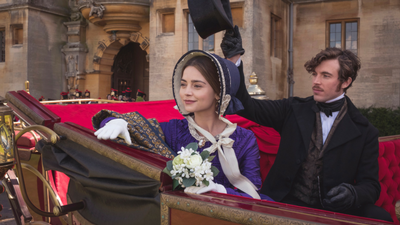 For some of the Royal Court, it felt like a vacation. For others, it was an exercise in diplomacy gone wrong. But for Victoria and Albert, this week's episode only strengthened their relationship by the time it ended. While we miss Lord M, we're slowly coming around to Team #Vicbert (Victoria and Albert = Vicbert! If you follow the show on social media, that's the official couple hashtag).
In a move to deter the French king, Louis Philippe, from severing ties with Britain by marrying his own son to the Spanish princess Luisa, Victoria insists on a visit to France in order to speak to the king directly. As it happens, Louis Philippe was on good terms with her father, the Duke of Kent, before he passed away and Victoria feels the need to remind him of their friendship with Britain. While some seem to be excited at the thought (Lord Alfred, Wilhelmina), others like the Duchess of Buccleuch, Sir Robert Peel, and Prince Albert remain cynical, if not cautious.
It takes a drastic measure for Albert to finally set his judgments aside. As he, Drummond, Lord Alfred, and Ernest (can we have a collective hurray at the return of Ernest?! With so many beautiful women around, it's unlikely he'd stay away. And, of course, he'd be supporting a Spanish union with the Coburgs) sneak away from a garden party, they find a waterfall where prudish Albert gets his boldest idea yet: skinny dipping. The French are utterly disgusted at their idea of amusement, but the dip in the water was what Albert needed to finally come clean to Victoria about his questionable parentage (not to mention, we enjoy watching Lord Alfred and Drummond bond even more! It wasn't respectable, but they certainly had, ahem, a bit of fun). He doesn't feel as if he's worthy to stand by her side. But Victoria, as good as a wife as she is a queen, knows exactly what to say before they settle in for an afternoon delight.
"...then we have a problem... I cannot face this world without you." - Queen Victoria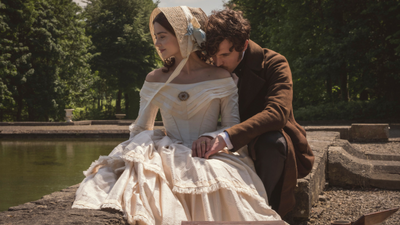 The episode concludes with a wave of hope, disappointment, and hope yet again. Victoria and Albert reunite as a queen and prince consort to tackle the issue of Louis Philippe, who finally assures them that there won't be a marriage between Luisa and a French prince. Satisfied, the royal court leaves what the Duchess of Buccleuch called "A Godless country", preferring boiled mutton and turnips to the French food covered in sauces. But their success is short-lived after their return to London, as Louis Philippe decides to unite France and Spain through marriage anyway, effectively destroying France's relationship with Britain (although, after the successful revolution of 1848 resulting in his abdication of the French throne, he lived out his remaining years in Surrey. Go figure). But there's a glimmer of hope at the end of the episode, as Victoria and Albert find themselves pregnant once again.
Reminders For Tweet Of The Week And A Giveaway
Unfortunately, we had no qualifying tweets for winning Tweet of the Week this week. Remember, in order to qualify for Tweet of the Week, you must follow us on Twitter @mygpb, post comments, images, and/or video relating to Victoria during our live-tweet session, and tag us @mygpb and use the hashtag #GPBLovesVictoriaPBS. We contact winners by direct message on Twitter, so if you do not follow us, we can't tell you that you've won.
Instead, we'll be running a giveaway for one copy of the Victoria audiobook by Daisy Goodwin! You have until Tuesday, February 6th to enter. We will pick one winner no later than Thursday, February 8th.
Join us next week for the next live-tweet of Victoria. We'll be giving away a Victoria Season 2 poster! We pick a new winner every week!
The next episode of Victoria airs Sunday, February 4th at 9 p.m.
Secondary Content
Bottom Content