Section Branding
Header Content
Lin-Manuel Miranda's Public Television Connections
Primary Content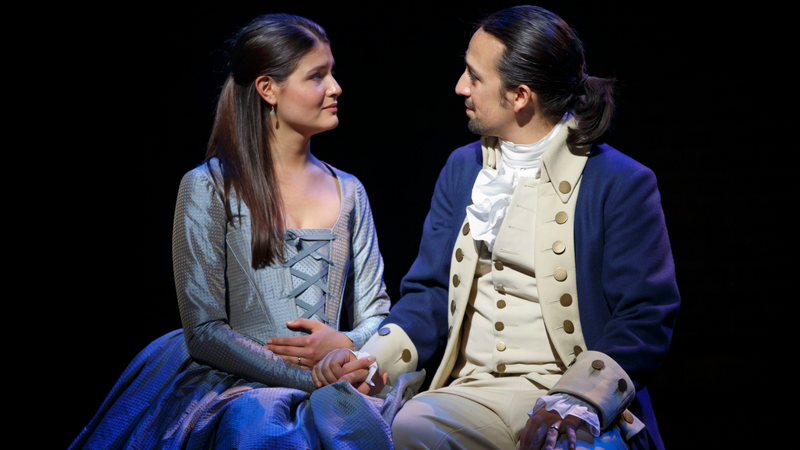 Hamilton's America, a new documentary on the Tony winning musical from Great Performances, premieres Monday, October 24 at 8 p.m.
The program kicks off the PBS Arts Fall Festival series, now hosted by Hamilton creator Lin-Manuel Miranda and reveals how he adapted Ron Chernow's biography on the Founding Father to a hit hip-hop musical.
Miranda has been a longtime champion of public media and has also made some memorable appearances on public television programs. Here are some fun facts about his enthusiastic and enduring association with THIRTEEN, the New York city public broadcasting affiliate.
He was a THIRTEEN intern.
One of Miranda's first jobs was an internship in THIRTEEN's Education Department. His job included alphabetizing the Reading Rainbow library. No small task!
His Great Performances Debut Rocked.
Miranda made his debut on Great Performances in the 2009 special In the Heights: Chasing Broadway Dreams, a behind-the-scenes look at his first Broadway hit. "We were a Latin hip-hop musical...and I think that scared a lot of people," he said in an interview. "We were trying to tell a new story on a Broadway stage…. We really had the larger community as a whole rooting for us as a result of that documentary."
He's Snuffy's BFF.
Miranda has written songs, voiced characters, and made many cameo appearances on Sesame Street. "I was the voice of a lamb in a musical number, named Lamb-Manuel, and played a real estate agent who tries to convince Big Bird to move," he said. "I got to meet Snuffy…and all of my childhood heroes. It (was) a dream come true to contribute to that experience because it meant so much to me as a kid."
Revolutionary Doughnuts, Anyone?
The award-winning composer added a zap of rap to the 2009 remake of The Electric Company. He rapped about the "the bossy R" and other letters in the American Revolution-themed episode "Revolutionary Doughnuts." Other highlights: "One Bad Apple," a rap battle between a hot dog and an apple, set in The Wild West. Bonus trivia: Thomas Kail and Christopher Jackson, his Hamilton director and co-star, respectively, also worked on the series as musical directors.
He's The PBS Kids Father Of The Year.
Miranda has fond memories of watching Mister Rogers Neighborhood and Sesame Street as a child growing up in Inwood. Today, his jubilant tweets about Thomas the Tank Engine, Elmo and Mr. Noodle suggest that Miranda -- the proud father of a two-year-old son -- is nurturing the next generation of PBS Kids fans.
Thanks for passing the public television torch, Lin!
Secondary Content
Bottom Content