Section Branding
Header Content
What's New On Call The Midwife Season 5
Primary Content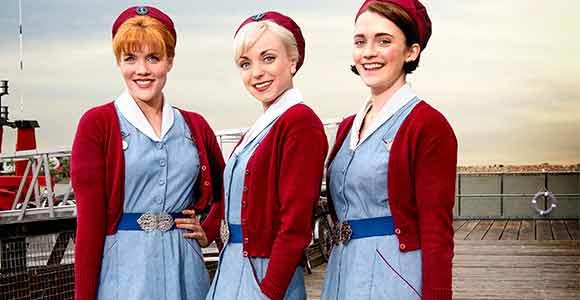 Spring is a time for everything that is new, so it would only make sense for us to present a new season of Call The Midwife which premieres April 5 at 8 p.m. Season 5 of the beloved series will bring new challenges and more clashes with modernity for the nurses and nuns. Here is what to look out for in the new season:
Times are changing in many ways. The best thing about period shows like Midwife, is watching the fashion, music and social structure evolve with the decade. As '61 becomes '62 everyone is dealing with new beginnings and new struggles.
For instance, Fred and Violet enjoy wedded bliss until Violet injures her back. She reluctantly lets him take over her duties at the shop. Trixie meanwhile deals with her alcoholism in a positive way - by getting fit.
Check out this video of the show's stars describing what's ahead in season five and view more Call the Midwife videos here .
WYSIWYG: EMBEDDED VIDEO
Patsy is happy to see Delia fully recovered from her accident, but is dismayed when she hears Delia's mother wants her to move back home to Wales.
The midwives and nurses face their biggest hurdle when two babies are born with deformities which leads the parents to make some difficult decisions.
Bring in the spring by watching the season 5 premiere of Call The Midwife, April 5 at 8 p.m. on GPB.
Additional contribution by Rosemary Jean-Louis.
Secondary Content
Bottom Content