Section Branding
Header Content
Dekalb County cancels all DeKalb County Marching Band activities. Do You agree or disagree?
Primary Content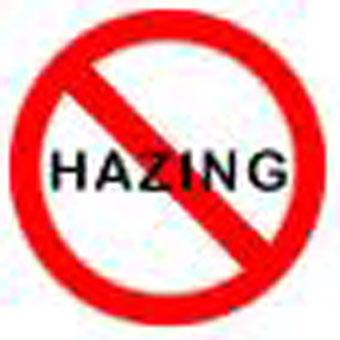 On November 19, 2011, Florida A & M University Drum Major Robert Champion was found dead on a charter bus after a football game. The 26 year old was said to be found unresponsive after vomiting and complaining of chest pains, from the start, foal play was a suspect.
On November 22, 2011, The University suspended all FAMU practices and performances pending an investigating of Champion's death.
Quickly as the investigation continued, reports of hazing amongst band members surfaced. Including a few reports involving the suspension of 30 FAMU band members involved in a physical hazing incident.
The incident involving Robert Champion's death and hazing amongst marching band members have caught national attention. This situation has impacted the nation in such a way to where DeKalb County has now suspended all marching band activities for all DeKalb County Marching bands.
Now, the obvious connection between FAMU and DeKalb County is Southwest DeKalb High School, that for those who don't know is located on DeKalb County and was the high school of Champion and many of the suspects involved the marching band hazing. However, this blog is to get your opinions of the situation as a whole.
First, let's examine the definition of "Hazing". While there are many definitions of the word, the one that stands out to be more suitable towards this situations is " Hazing: to subject (freshmen, newcomers, etc.) to abusive or humiliating tricks and ridicule". "Hazing is a term used to describe various ritual and other activities involving harassment, abuse or humiliation used as a way of initiating a person into a group. Hazing is seen in many different types of groups, including in gangs, clubs, sports teams, military units, and work places and fraternities" according to Wikipedia's definition of Hazing.
In Colleges and Universities (not just HBCUs), there is no doubt that such activities take place, however, are such practices being taught during high school? What exactly is the difference between hazing and structure?
It is no doubt that there will always be a few bad apples in the bunch however, can that really be blamed on high school marching band practices and customs?
Did DeKalb County think about how the decision to suspend all marching band activities might affect high school seniors who are depending on marching scholarships to get them in college?
Also, why just suspend DeKalb County marching bands? Yes, many DeKalb County marching band directors are products of FAMU however, FAMU marching alumni are spread throughout the country, why JUST DeKalb County?
Do you feel as if these actions to suspend all marching band activities are to prevent future hazing, to make an example out of the marching bands regarding hazing, or to basically punish these marching bands for the individuals who took it upon themselves to haze?
You let me know what you think? Please lets keep our comments respectable
Secondary Content
Bottom Content