Section Branding
Header Content
Two Teachers Named Winners Of Fourth Annual Georgia RISE Award
Primary Content
Governor Brian Kemp and State School Superintendent Richard Woods announced the winners of the fourth annual Georgia Recognizing Inspirational School Employees (RISE) Award, which honors those who provide exemplary service in public education.
Mr. Bruce Ballard, the Construction and Facilities Director for the Griffin-Spalding County School System, and Mrs. Gina Whitaker, the Executive Administrative Assistant for the Baldwin County School District, are this year's winners. They have also been submitted as Georgia's nominees for the national RISE Award, for which the governor of each state is invited to nominate up to two classified school employees.
"It's my honor to recognize these two hardworking Georgians for their service to the children of our state," said Governor Brian Kemp. "Mr. Ballard and Mrs. Whitaker work hard each day to ensure students in Georgia's K-12 schools have a safe and productive learning experience, and Marty and I are grateful for their efforts on behalf of the students who will step into the jobs of the future."
All schools and districts were invited to submit a nominee for the Georgia RISE Award. Nomination forms were reviewed by a panel of judges composed of representatives from the Georgia Department of Education and numerous education organizations. The highest-scoring applications were presented to Governor Kemp, who made the final selection of two nominees.
"Classified employees are often the 'unsung heroes' of our public schools, working tirelessly to keep our school systems operating efficiently to the benefit of Georgia students," State School Superintendent Richard Woods said. "I offer my sincere congratulations to Mr. Ballard and Mrs. Whitaker and thank them for their contributions to education in Georgia."
Employees in the following job categories are eligible for consideration for the Georgia RISE Award: paraprofessionals, clerical and administrative services, transportation services, food and nutrition services, custodial and maintenance services, health and student services, technical services, security services, and skilled trades.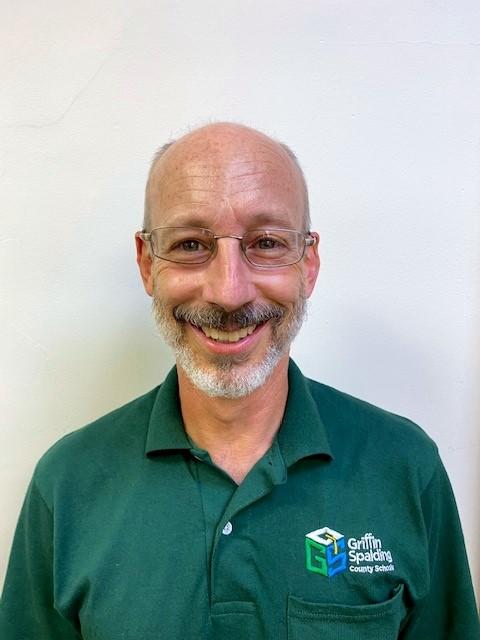 Bruce Ballard is the Griffin-Spalding County School System's Construction and Facilities Director. He maintains more than 20 campuses with a small staff of maintenance technicians and manages E-SPLOST projects, new construction, and renovations.
Everything Mr. Ballard does is focused on providing the safest, best learning environment for students – from the renovation of older buildings to the building of an airplane hangar at the district's College and Career Academy. 
In January 2023, the Griffin-Spalding community was hit by five tornadoes in the same day. Mr. Ballard has worked tirelessly to manage projects to restore the school system's properties to order.
"He has a servant spirit and is always willing to help," the district's nomination of Mr. Ballard reads. "After the tornadoes of this past January, Bruce worked tirelessly for the school system but also had time to help friends and neighbors. It was not uncommon to see Bruce all around town, all hours and weekends, in his pickup truck helping people." 
Mr. Ballard is the current president of the Georgia Association of School Facility Administrators and serves on multiple boards and authorities, including the Spalding County Land Bank Authority, the board of the Griffin-Spalding County Business and Tourism Association, and the First United Methodist Church of Griffin Board of Trustees.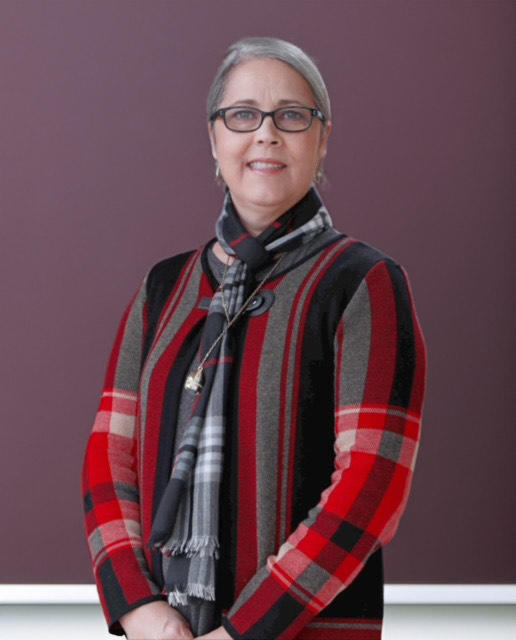 Gina Whitaker is the Executive Administrative Assistant for the Baldwin County School District. She delivers top-tier event planning, document development, and the actualization of the superintendent's initiatives, but also excels in communications, web design, and marketing. She is adaptable in unfamiliar environments, has stellar people skills when interacting with the community and district employees, and is exceptionally organized.
As the point of contact for many different district services, Mrs. Whitaker is reliable, knowledgeable, effective, and kind. She is instrumental in many of the successful events the district hosts annually, including its Convocation, Back-to-School Bash, Teacher of the Year Banquet, and New Teacher Orientation. Thanks to her community outreach, the district has more than 175 Partners in Education.
"There is no task too small or too large for her to accomplish," the district's nomination of Mrs. Whitaker reads. "She works tirelessly to ensure that passion and perfection reflect and resonate throughout the Baldwin County School District. She believes in making sure students and staff feel appreciated and valued. Her thoughtfulness and caring heart shine brightly whenever you are in her presence."
Mrs. Whitaker has been inducted into the National Society of Leadership and Success at Walden University and has been recognized by the Georgia School Public Relations Association and National School Public Relations Association for her communications efforts.
Secondary Content
Bottom Content