Section Branding
Header Content
PBS KIDS Announces New Animated Series, LYLA IN THE LOOP, Premiering Early 2024
Primary Content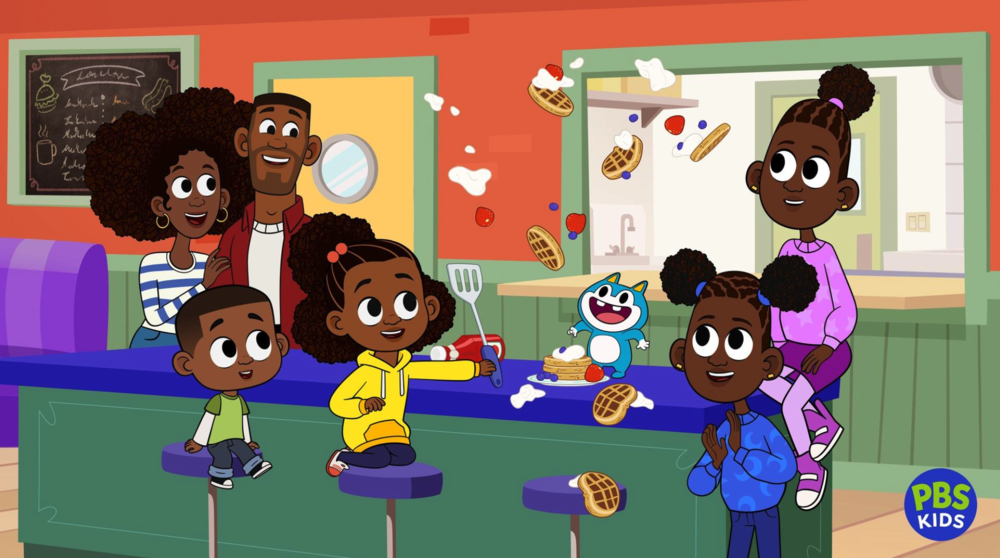 PBS KIDS announced the production of LYLA IN THE LOOP, a funny and engaging animated series for kids ages 4-8. The show stars Lyla, a dynamic 7-year-old Black girl, her close-knit family, fantastical blue sidekick Stu, and a host of relatable and quirky characters living in her community, who together spotlight creative problem-solving and critical thinking skills while working collaboratively with others.
"LYLA IN THE LOOP focuses on the important skills of creative thinking and problem solving through a thoughtful and adventurous approach that meets children in a funny and relatable way," said Sara DeWitt, Senior Vice President and General Manager, PBS KIDS. "We're so excited to be partnering with Mighty Picnic and Pipeline Studios to bring this inventive new series to families across the country."
LYLA IN THE LOOP centers on Lyla's family and diverse community. In addition to Lyla, the show features her mom, dad, 5-year-old brother Luke, 12-year-old twin sisters Liana and Louisa, and best friend Everett Phan, who all live in an apartment building and neighborhood bustling with activity. Stu, a fuzzy blue creature with a big smile helps Lyla tackle all kinds of challenges – like building the best-ever train set for her brother Luke, creating an extra-special sandwich for her family's restaurant, Loops Lunch, and searching for a missing package sent by an Auntie in Jamaica (with delicious spice buns and other traditional treats inside!). In every adventure, Lyla and Stu introduce and explore foundational computational thinking concepts, leading to some comedic disasters and creative solutions, all while helping others in their community. The series will support a wide range of learners, modeling flexible approaches to finding and designing solutions, and creative self-expression.
Digital content for kids, families, and teachers will launch along with the series and reinforce the show's core messages, support play and experimentation with central computational thinking skills, and encourage creative expression. 
Secondary Content
Bottom Content